AD – I was asked to write this blog post Debt Awareness Week 2020, how I got out of debt. By StepChange and have been compensated for my time.
Debt. It is a word very few people talk about. Once of societies taboos. Yet statistics published last year by the debt charity StepChange suggests that number of people with unsecured personal debt is on the increase. With 6% more people seeking full debt advice from the charity in the first six months of 2019 compared to 2016.
What is Debt Awareness Week?
So if more people are experiencing it, why do we not talk about it? Who knows? Maybe it is because people feel embarrassed or ashamed? Although the findings from StepChange reveal that it is unexpected life events that are the biggest causes of problem debt. Such as a reduction in income, injury, illness or redundancy. And so by definition outside of the individuals control. As a society it is important that we reverse this taboo and start to talk about debt more. By doing this we will help to raise awareness of the free debt services that are available. Ultimately reaching more people and helping them.
To do just this  StepChange the debt advice charity, have been running an annual campaign since 2014 to help people talk about debt related issues. Debt Awareness Week (DAW) 2020 runs between 23rd and 29th of March. To support the charity and DAW I am sharing my debt story.
Getting into debt – my story
I remember walking into the Student Union on Freshers week and being introduced to the idea of having a credit card. In the same building as the bar there was also a small branch of a well known high street bank. And I think everyone opened an account with said bank that week. Away from home for the first time and essentially being able to do what I wanted when I wanted  I had very little responsibility. I also had never had a credit card before and no one had ever warned me of just how easy it was to rack up a significant bill.
There was definitely plenty of opportunity to spend. With a growing social circle, clubs most nights and new outfits to dance in. The bill soon started to build up. I was working twenty hours a week a long with my study and did throughout my course. But I still had food and rent to pay for. It wasn't long until I was dipping into the card to make ends meet. No one had taught me how to budget. Looking back now. I will not be making the same mistake with the boys. By the time I realised the mess I was in it was too late.
There were times during my uni days when I had to make the decision on whether to eat or whether to put some electricity on the metre. I know as I write this many people are in this position. Although I was in it through my own doing.
The realisation…
Thankfully I was too naive and daft to worry too much about the implications. Many of my friends were in a similar position or at least I perceived them to be. With course fees I walked away with a 2.1 and around £30k worth of debt. Only when I got my first proper job for around half of my total debt did I realise just how long it was going to take to pay it off. At this point some advice would have been gratefully received. As I was trying to pay it off while supporting myself at the same time. Now as it turned out I ended up changing jobs to one which had large (well in relation to what I had been earning) quarterly bonuses.
How I got out of debt
The penny had dropped and I started to use the bonuses to pay off my debt. To reduce my outgoings I moved in with my now husband. We wanted to buy a house together and I knew I would need to pay off my remaining debt before we did. I had a little chart on the side of the fridge. Each month I would put a coloured bar on it of the amount I had been able to pay off. Targeting that with the highest interest rates first I was successfully debt free within twelve months. It also focuses my mind so I was not wasting money on things I didn't need.  Ironically the same things that got me into debt in the first place.
However the experience is one which has stayed with me. Even now I only ever spend around 10% of any bonus. Preferring to save the rest for a rainy day. In fact I have probably gone the opposite way! Partly because I realise how lucky I was to be able to reduce my outgoings by so much. Without that I would never have been able to pay my debit off so quickly. Still I can not get away from the fact if I had been wiser when it came to money and credit cards. If I had understood more about that I was getting myself into in the first place. Or I had the ability to budget better and had been taught money management at that crucial age. I would have known better when it came to using the credit card and would never have got into that predicament.
How to help others
The free debt advice which StepChange offers would have definitely of helped me. Which is why DAW is so important. It helps to highlight all the free advice which is available through StepChange. Please help spread the word and get involved by visiting the StepChange website and sharing your debt story.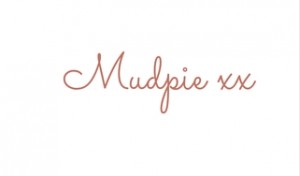 If you've liked this post please follow me on my social media channels:
Mudpie Fridays: Twitter | Instagram | Facebook | Pinterest |LinkedIn