The first week of lock down which will mostly like become a moment in history which if the boys may even cover if they go onto uni. Was not plain sailing. Theres a surprise. Not only did we have to start to understand how to get a stubborn seven year old to do some homeschooling. We had two corporates that effectively downed tools to set back up again. Plus a stroppy preschooler. I do wonder what the divorce rate will be once this is all over.
Saying all that there was still some lovely moments. We ate breakfast for the first time all together at the table during the week. I have actually had a lunch break (even if thats playtime for the kids) all week. In the 18 years I have worked for my company I do not think that has ever happened. The boys have had more time to play together than ever before and there have not been nearly as many arguments as I thought there would be. I have not been anywhere near as  busy with blog work which has meant I've been a lot more present. Maybe something I should think about once this is all over.
Sunday 22nd March
Happy Mothers Day. Not the one that any of us planned but it wasn't too bad. At least I felt like we achieved something.  I was woken with tea and breakfast in bed. Hubby had made salmon with smashed avocado. Which was quite a treat since he hates Salmon. The boys and I went out for a quick walk along the footpaths at the end of our lane. We are pretty rural and like normal we didn't come across anyone.  It was nice to spot some of the Spring flowers
We spent  most of the day in the garden we tackled a small circular flowerbed. Which had become so over grown I am surprised the tree in it has survived! Hubby dug it out while I found homes for the rescued plant life. Before we planted it up with strawberry plants. We put matting down and covered the area in blue stone chips in the hope it would stop the weeds. Although fiddly I am hoping it will pay off. Hubby cooked roast lamb for dinner with is my favourite.
In the evening I wrote up the boys home school schedules… I would be lying if I said I was looking forward to tomorrow. I really am not sure how I am going to keep them both entertained while working.
Monday 16th March
Well that didn't go as badly as I thought it might and there was something nice actually being able to eat breakfast and lunch with the boys. Since both the husband and I are working from home together we decided to try and tag team. Rather than both working at the same time and achieving nothing. Hubby managed the morning classes and I managed the afternoon. This allowed us both to get some work done and meet conference call commitments which we had in place.
The school had sent a number of exercises for both English and Maths which although Monkey completed I think he needed some encouragement. The reward system helped but basically he just doesn't have a very long attention span. It is something we need to consider for tomorrow. As it still needs to be done but can we make it easier? We ate lunch outside at the request of Monkey which I am going to continue to do with the weather at least being sunny.
I took over after lunch and we had art then science. Neither of the boys are particularly keen on art  but they were excited to decorate their paper mâché boxes. Which we are using to store their books and school materials in. It was lovely watching Kipper get fascinated by the glue and sticking coloured squares all over it. After we drew rainbows for the windows which seems to be a trend sweeping the nation.
Our next class was science. Science seems to be a subject which Monkey is very excited about. I have signed us up to a monthly science subscription. But before that starts to arrive we are using up some science kits which have been given as gifts. Our first is growing crystals. I am hoping it will work as some of the ingredients looked a bit old! He enjoyed it but I could tell his concentration was really starting to flag. So we set up two of the experiments and then he was free to watch his ipad/TV. I am glad that is one fight we didn't seem to have to have today. He was good with tech in general. Even choosing to help to make dinner which was a sausage plait.
Once the boys were in bed we turned to news to see that the country is pretty much in lockdown. Although they are not calling it that! We put a sneaky order in for some wood today to get the beds up and running and now I am wondering if it will be delivered. Since it is hardly an essential? It is meant to be coming on Friday so I guess time will tell!
Tuesday 17th of March
Think I may have got a little cocky with the home schooling. Monkey really rebelled in the first part of the day with his Maths and English. Kipper got completely bored and seemed to watch TV more than I would have liked. Until I introduced him to playing outside. With lock down now being announced our head office was struggling on very little man power. Which meant I was rushed off my feet for most of the day. But also pretty helpless too as many of our normal contact numbers were not working.  With Hubby's supply chain facing the same challenges it made for a very stressful day work day.
In the afternoon I did set up some sand play for the boys with some toys we had been sent to review. I have realised already that it is difficult to set up activities for both of them to enjoy at the same time. The four year age gap is probably still too much at the moment. I know it will get easier as they get older. I am going to get better organised so that they have things to do independently after this week and see if that helps.
Wednesday 18th March
How is it only Wednesday? It feels like it should be the end of the week already. I had high hopes for today being better than yesterday. But it didn't turn out that way at all. In fact today was worse than yesterday.  I had agreed to send my work laptop back so that it can be utilised by others as I have a personal laptop. But then my personal laptop stopped working with our companies security system.
Which meant most of the day I was trying to work from my mobile phone. While desperately waiting for a very old slow windows laptop to boot up and install updates. Which took about five hours! Monkey also really struggled with school work again. Starting well and doing his English and Maths without any of the complaints from yesterday. But then we started RE and he had to draw and Easter egg it all went down hill. I am not sure why but he really doesn't like art of any kind. Although he is fine when it comes to doing things with his hands.
In the afternoon we did get outside and the boys enjoyed spray painting and playing with giant water beads. Although Kipper was more interested in squishing them than he was actually playing with them.
I went to the pharmacy to pick up a prescription for Monkey late afternoon. It was odd. People were queuing into the car park all at leats 2 meters apart. With other people walking past wondering what it going on. I also went into the Co-op while I was there and managed to get fresh fruit and veg and some bread. Although there was no meat and very little diary apart from milk. I was surprised by the number of families that were still walking around. And my neighbour had a friend round with the kids playing in the garden! Both boys asked today if we could go out for a walk. Kipper wants to go to the park and Monkey wants to play football! They don't really get it, or the fact that we can no out for the best part of three weeks.
Thursday 19th March
I thought yesterday was bad but today was actually worse on the school front. Having finished all his maths work that the school has set he happily completed some sheets I had found online. However English he just doesn't like and really fought doing a book review. Work was ridiculous again with constant calls about tax year end and the arrangements now our head office has shut. It made trying to home school difficult and in the end I gave up. For the first time the boys probably spent far too much time on tech.
Near the end of the day we made pizza dough. Both kids got involved although Monkey enjoyed it more. Our heating is oil based so it means we have a big old oil burner under the stairs. It is the perfect place to prove dough. When it came to making the pizzas I realised we didn't have enough tomato puree. So ended up going to three supermarkets before finding one that had it. Decided to pick up some meat for the week too, there wasn't much but managed to get some meat balls and some ostrich steaks. Which Monkey is excited to try. I don't think we will need to go out now for another week.
I had ordered a few bits online for the garden and gifts for the boys that I am hoping will help to keep them entertained. Mainly craft and  science related subscription boxes. Plus the necessities such as face cream! Since I will not be flying anywhere soon to pick it up in duty free. Pretty much all of it turned up at the same time today. Which is good as I was wondering if it would all arrive at all.
Friday 20th March

Today I had a lie in. I did not get out of bed until 9am. I can not remember the last time I did that. As agreed since Monkey had done all his Maths and English work this week. The only lesson he had today was his spelling test. I didn't place any restrictions on him today so he spent a lot of time on his tablet. But interestingly not as much as he would do. Instead he was happy to be outside more. I am wondering if this is because he has been restricted in the week?
We made a start on the bug hotel in the garden. It is not going to win any Pinterest prizes, but hopefully the bugs and insects won't mind. Kipper and I started to plant up some seeds. I found an old box in one of the kitchen units which have all the seeds from when we were keen gardeners. Which was well before the boys arrived. So I am not sure if they will grow but since we can not go out and get any more its worth a go. We planted some sunflowers, sweet peas, courgette, butternut squash and salad leaves. He as mildly interested and enjoyed watering the seeds once they had been planted.
We had planned to play a board game in the early evening but everyone is feeling pretty worn out. Maybe tomorrow night?
Blog Posts this week
I am a little nervous about what next week will bring I am hoping we will get more into the grove with working and home schooling at the same time.
You are invited to the Inlinkz link party!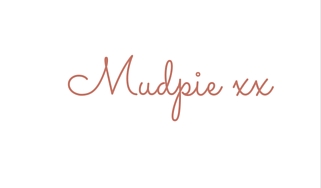 If you've liked this post please follow me on my social media channels:
Mudpie Fridays: Twitter | Instagram | Facebook | Pinterest | LinkedIn