My Husband has COVID 19. At a time where there is still very little information around personal experiences of COVID 19 I wanted to share ours. Hopefully it may help others going through the same thing. And selfishly it will help me process what has probably been the toughest week of our families life. As I write this I have very mild symptoms of the virus. The boys we do not think have had it either. Although until testing becomes widely accessible who knows?
And I think that its the biggest issue with all of this – who knows? First of all my husband has not officially been tested for COVID 19. It is only presumed. But in the 17 years we have been together I have never seen him so ill. Before I get into symptoms, it is worth covering off that this is not only a physical disease but it is also a psychological one for all involved.  And for this there is very little support for. In fact we have actually gone the other way as the media shout about all the tragic losses of loved ones.
And not just vulnerable or older people but young healthy individuals with families and now even children. My heart goes out to everyone who has already lost someone as this disease works its way through the population. Sudden loss and bereavement is horrendous as the best of times. But caught up in a time where you can not even visit your loved ones to say goodbye or grieve together verges on the inhumane.
It is this dread of being the next one which fills your once happy home as you struggle to come to terms with the fact your loved ones have the virus. Nothing can prepare you for that. For the whispered conversations behind closed doors trying to shield the boys. The frantic switching over of the TV or radio as a news bulletin appears. The hours spent googling time lines and symptoms as you try to dissect the likelihood of the virus spreading.
Will the boys get it. Is our youngest at more risk because he had respiratory problems when he was a baby? And yet for the rest of the family daily life continues. With the juggling of work and homeschool where everyone is overly emotional and so inevitably ends with frayed tempers and a shouting match. Then in the evening when the kids are in bed the associated mother guilt that goes along  a bad day and again the what ifs…
And we are not out of the woods yet. Although confident that Hubby has now come through the worse and is alarmingly technically out of his self isolation period. There is still up to six days for us to develop COVID 19. Living with this creates a darkness which hangs over everything and I generally do not suffer with anxiety.
If you google physical symptoms then you get a long list of possibles. With the acceptance that it is different for all. For my husband first developed a cough on a Thursday evening. But it wasn't constant. On the Saturday he was pottering around the garden moving wood around to re do our veg beds.  Not overly strenuous but still probably not recommended. This was the day that he lost his sense of taste and smell. Sunday we had our first food package from a friend as we had decided to self isolate incase it was COVID 19. Although we had no idea how he would have picked it up.
On Monday he attempted to work… and that's when he really started to go down hill. Having had a mild temperature for most of the weekend but on Monday it was over thirty nine degrees. He went to bed and stayed there until Wednesday evening. Self isolating in theory in my eldest bedroom. But we live in a small cottage so although in theory you are self isolating. In practice it is impossible to function without moving into other rooms. Touching light switches, door handles and bannisters as you go.
His cough got worse, he couldn't get warm and was in a lot of pain. All the time running a temperature. He wasn't eating and collapsed twice from exhaustion. Even just moving a round was a struggle.  Although he lost his appetite  he did keep his fluids up and only medicated with paracetamol. On the Thursday night one week after his initial cough he was struggling to talk and to breathe at the same time. But his taste had come back. Everything tasted torrid. But it was at least back.
Then finally overnight on Thursday his fever finally went. Waking up covered in sweat his temperature back down to thirty six today, Friday. Although he still feels lousy and has a cough especially when he gets cold, he can now at least speak. It is going to take a few days to recover and probably even longer to get back to normal. But at least the what ifs have gone at least for him. He is one of the lucky ones.
Now it is a waiting game to see if anybody else comes down with it. Since we are not sure where he contracted it from we can not work out if we were all exposed at the same time. Or if he has unwittingly passed it onto us. My eldest has had aches and a headache for a couple of days but no cough or significant temperature. Just feeling a little warm. I have been exhausted and really struggled to get out of bed despite early nights of 7pm. Along with a head ache and pains. The youngest nothing (touch wood). For the time being Hubby will stay in a separate room until the cough has gone and he feels more himself. I just have another week to get through.
So the question is how?
Afford yourself time to process. Quiet time to think. Cry if you need to. Don't feel guilty about this. You are the glue that is holding everything together at this moment.
Try and afford the children the same time. Despite being shielded from a lot of it they pick up that something is not right. And seeing a parent so very ill will rock them.
Accept the bad behaviour and be lineienent when you can. Don't loose your temper over home schooling or the fighting over a single irrelevant piece of lego.
Do not watch the news or listen to horror stories from others.
But speak to friends and family. Having people checking in on you is key. That mental support even if it is just someone to share something with is really really important. As I couldn't share my fears with my husband as he was living them. If they know of others that are going through it and have had mild experiences then listen. Try and get the right balance.
Focus on the the tomorrow. The first piece of exericse when self isolation is over and the first day trip when the country is no longer locked down. That craft project you are going to start tomorrow evening or the science experiment with the kids at the weekend.
I really hope I am not back in a couple of weeks sharing another COVID 19 experience. Time will tell. But one last plea from me, stay safe. Follow the rules. Do not have friends round. You do not want to put your family through what we have had to endure over the last eight days if you don't need to. And if you are still not convinced try and put yourselves in the shoes of the front line staff, the NHS, the teachers, the shop assistants, bin men, postmen anyone who is keeping this country running. While at the same time as doing their duty they live with this same black cloud of putting themselves and their loved ones at risk.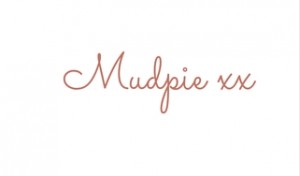 If you've liked this post please follow me on my social media channels:
Mudpie Fridays: Twitter | Instagram | Facebook | Pinterest | LinkedIn
My Husband has COVID 19