Well it was probably too much to hope that we avoid getting the virus. It does appear that I have had a mild version. So mild that I managed to work all the way through it which is just as well as we were busier than TYE! But I did sleep a lot which meant this weeks post is a little sparse….
Saturday 4th April
After writing last week that I do not have any symptoms… I now have symptoms. The fatigue, aches and pains, fever and head aches. All are mild. I have had a head ache for a while probably since the middle of last week. But in the absence of a cough it didn't even occur to me that I may have it. Today was pretty much a right off. I slept in and slept on the sofa for most of the day. Monkey also has similar symptoms. I did manage to do our science project of growing crystals which I had promised him. But that was it.
My friend kindly went shopping for us and picked up some fresh fruit and veg leaving it on the doorstep.
Sunday 5th April
Feeling a little better. Still no cough. My symptoms are so much more like a Summer cold than they are what husband experienced. If he hadn't of been so ill and us so sure that he has had COVID I would suggest I didn't have it at all. It was lovely and warm so we pottered in the garden early afternoon. I potted up the rest of the plug plants and Hubby started to clean up the patio. We weren't up to much else. The boys enjoyed playing in the sandpit in the sun getting out some of the diggers and Monkey made an ant mound! Monkey is complaining a little of a headache but any fever he had has now gone.
The rest of the afternoon was spent watching films and not doing much. I really struggle with not doing anything. I always need to be doing something. But I can not bring myself to do a thing. Its really odd and I find it very frustrating. The only thing I did manage was a tiny bit of sewing. I have found an old felt craft kit which I am trying to complete. But the headaches I find really pound so sometimes I just need to lay down even with medication.
Monday 6th April
Decided to work today as I don't feel too bad, with the promise that if I start to feel tired I will stop. Plus the work will just build up and since I have next week off for Easter I want to know its all done. The boys entertained themselves by building a fort in the lounge with a kit I had brought. Monkey really enjoyed it although Kipper thought it was more fun to run off with the bits he needed.
We also found the stick insects a home. Although the instructions say that it can be up to a month before they hatch. So it may at least teach them patience! I actually didn't feel tired at all today and had quite a productive evening on the blog. Plus I have been thinking about Kippers birthday and ways we can make it special for him. Along with Easter. Being still in isolation we can not go and get any Easter eggs from the grandparents. So there will be limited chocolate this year. But Ive been sent some gifts  which I am sure will make up for it. Plus I am planning on doing a little Easter egg hunt and we will make chocolate nests at the weekend too. 

Tuesday 7th April
It has been a pretty standard day today. In as far as standard goes now a days. Hubby is still not back at work so it meant the juggling act was easier. Monkey still did some school work this morning. We are trying to keep it up while we are still working for routine. Plus we still have some English left over from last week. After his work he played football in the garden. It was nice seeing him kick a ball around with Hubby for a little bit. He can't manage long but it shows that things are still improving.  We watched a youtube live stream from the states around lunchtime. Where the boys met an astronaut and saw them working on the space station.
I worked for most of the day but felt shattered and got very cold all of a sudden at the end of the day. Needing to lay down and snooze. I forget that I am still fighting that dreaded virus and get confused that my experience is so different.  

Wednesday 8th April
I have never been so busy at work. Hubby went back today as well and it was a juggling act. I think we are going to have to get better at managing after the Easter holidays – for all our sanity. I was tired again and completely unmotivated to do anything in the evening other than sleep. My head ache is still not going away despite taking paracetamol. We do have a chrsyalist now.
Thursday 9th April
Busy day at work. Knowing that I have next week off I had a lot of things to resolve prior to going off. Which meant very little fun for the kids as we both tried to work. The dealt with it pretty well. But it did make we think we need to be able to get better at managing it after the Easter holidays.
Friday 10th April

Good Friday. Normally we would be heading to our local National Trust to take part in an Easter egg hunt. Instead we spent the day in the garden. I also caught up on our scrapbook of lockdown. It has been neglected since I wasn't feeling great. Although I am starting to feel much better now. Hubby rebuilt two of the veg beds at the back. They still need some work before we can put the potatoes and onions in but with the long weekend ahead of us, hopefully we will get them done. Spotted some bluebells at the end of our drive this morning.
Blog posts this week
I am looking forward to having Easter off with the boys.
You are invited to the Inlinkz link party!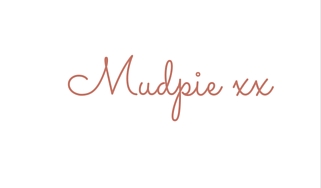 If you've liked this post please follow me on my social media channels:
Mudpie Fridays: Twitter | Instagram | Facebook | Pinterest | LinkedIn