'You are the bows from which your children as living arrows are sent forth"
Both this weeks photos were taken on Easter Sunday. We have spent most of the weekend in the garden. A space which I am eternally grateful for. Hubby and I are trying to resurrect the veggie beds. They have been neglected over the last couple of years and need ripping out and then putting back in. But it is a lot of work especially in the heat and he is still recovering.  We did manage to  move the fruit bushes and put the fig tree into a new planter. As well as putting two of the large beds back in and starting to relay some of the matting.
I try much doubt if we will get it all done during the lockdown but it gives us something to aim for. Although  with the gardening centres shut we are having to make do and reuse where possible. The boys enjoyed playing in the paddling pool while we were busy working. The photo of Monkey was taken first thing with a new toy he had been given for Easter. They don't normally get gifts for Easter but we hadn't had a chance to get much chocolate being in quarantine for the last two weeks…. Amazon to the rescue. He was really enjoy playing with the electronics set.
The one I managed to get of Kipper was when we were doing a little egg hunt in the garden. They had a great time running around trying to find them all.
I have next week off work, so at least we will not need to have the work/home school juggling act. Unsurprisingly we don't have any plans. But I do have some craft kits and science experiments to explore. Plus the boys and I will do what we can with the veggies while the husband is working.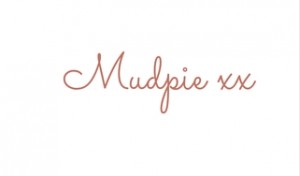 If you've liked this post please follow me on my social media channels:
Mudpie Fridays: Twitter | Instagram | Facebook | Pinterest | LinkedIn