Saturday 11th April

We spent most of the day in the garden again. I can see what Hubby wants to achieve in my head but it seems so far away. Even if lockdown is extended I can not see us managing to get it all done…. I guess its nice to have a project to take your mind off things
It was so warm we got the paddling pool out for the boys. I am surprised it has survived since it was not put away properly and left under the garden furniture. We also had a take away for the first time since all this began, from our favourite Indian. They don't normally deliver but with the lockdown they have been forced into offering it. I hope they continue. It felt very decadent having a take away!
Sunday 12th April

Easter Sunday. With being in quarantine for the last couple of weeks we did not have much time to pick up many eggs. So the boys came down to an egg each as well as a toy each. We also had a little egg hunt in the garden. Which ended in a large plastic golden egg! The hunt itself was a little fraught as the four year age gap really showed. Monkey did a lot better but when I suggested that we share the little haul between the both. Kipper was not willing to share!
Afterward we set about work on the veggie patch. Redoing two of the large beds and rebuilding a planter which currently has a fig in it. The boys helped, played on the trampoline and demanded food and drink at every opportunity. We decided against a roast dinner since it was so warm and had another BBQ. In the evening I tried to stay away from tech and instead focused on my little sewing project. I have decided that I want to try and make a quilt and have found some fabric. So all I need to to do now is to find a suitable pattern and shape.
Monday 13th April

More time in the garden. Today we got one of the large beds dug over and all the potatoes in. Well all but the main crop. I have done my usual and ended up with more than we actually have space for. Hubby said he will dig the other big bed over next weekend. Plus we have two more large beds to redo. So I am sure they will fit.
Monkey and I planted broad beans, runner beads, water melon (never germinate but he really wanted them) and cucumber seeds today. Alone with more courgette and sunflowers as the others haven't started to sprout so I am wondering if the seeds are past it. We also started to put the matting down although digging out the ground and weeds around the beds is hard work! We were down there all day.
Tuesday 14th April

This morning we left the house for the first time in about three weeks. I took the boys for a walk around the fields close to us. We were disappointed to find that our blackberry field has now been made private. Although I did think that there was a footpath that ran right through it! Nevertheless we had a nice walk the boys were happy to pose for photos being out in the fresh air. And we came across lots of bluebells which were really pretty. I did think that we may not be able to see bluebells this year. As we would normally drive somewhere. And although this was not fields of them it was enough for a couple of photos. I have promised to take them on another one tomorrow in the opposite direction.
When we got back we did a review on some toys we have been sent and made slime. Which had been on Monkey's to do list for ages. I had brought a kit off of Amazon and it worked really well. I have tried before and failed miserably. Kits are most definitely the way forward. Kipper tried out a homemade bath bomb tonight which went okay although didn't last as long as some of the shop brought ones. But it also didn't turn the water a funny colour ( I worry about their skin).
Wednesday 15th April
We headed out for a little walk in the opposite direction this morning, spotting a great rainbow! It wasn't such a  great move and we will not be walking out that way again. As the bridleway is predominately a dirt track and there were quite a few bikes. We did however collect a little bag of dandelions as I had seen a recipe for honey that I wanted to try out.  Back home we decided to build a den in the garden. Kipper likes to make a little fan with the rods which always seems to end in a fight. Giving up on it Monkey and I made slime with an Elmers kit. I was impressed with the fact it actually worked. I have tried in the past to make slime and its always failed miserably.
In the evening I had a zoom call with a couple of NCT friends I have not seen since the schools shut. It was good to catch up all things kids, homeschool, partners and illness. It sounds like both their families have also had symptoms of the virus. Zoom is okay but I find it so much more hard work… maybe it will get easier if we do them more. We have scheduled another call for the same time next week.
Thursday 16th April

We are getting into a little habit of going for a walk first thing in the morning. It is something I am going to miss when I have to go back to work on Monday. I don't think I have ever not wanted to go back to work quite so much. The thought of juggling everything again with no end in sight makes me feel extremely stressed. On our little walk today we found a little bluebell wood along with some woodland orchids.  The boys picked me a little wild flower posie (not including bluebells or orchids as both are protected) which I have tried to press.
When we got back I started to shop for Kippers birthday. Even though it is not until early May with delivery times the way they are at the moment I need to make sure things will arrive on time. I am still fresh out of ideas on how to make it extra special. Hoping something will come to me. Before the boys rode their bikes up and down our lane and then played in the back garden in the sprinkler. I finally managed to get the honey on late afternoon. Following the recipe I found online I don't think it cooked for long enough as its still pretty runny. But it does at least look like honey and doesn't taste bad, maybe a little less lemon next time…
Friday 17th April
We didn't go out for a walk this morning as the weather wasn't great. Instead we did some craft boxes the boys had been sent. Kipper's made a cloud with a rainbow pillow and Monkey an art spinner. I was very impressed with the art spinner but naturally he wanted the rainbow pillow. Guess I have a new craft project coming myself to make him one!
The rest of the day we spent relaxing and not doing a lot. We had intended on doing more work in the garden but with the rain none of us fancied doing much. Instead I started to plan what we would do for Kipper's birthday in a couple of weeks. As it is near May bank holiday I think we are going to celebrate by camping in the garden and roasting marshmallows over the fire pit. He has requested a Lightening McQueen cake which is a bit of a challenge. However I have ordered all the icing supplies and hope I can get the baking bits nearer the time. I also ordered a balloon to be delivered and started to look for gifts. As well as deciding to make bunting and what decorations we should use. I think we are going to go for simple crepe paper streamers in the kitchen and some 4 balloons. I brought a self inflating Happy Birthday ballon from eBay for 99p so if it doesn't work its not the end of the world. I also found some Lighten McQueen clipart to download on Etsy. So I have themed letters for the banner and hopefully enough craft card left to make it.
With everything shut I feel like I need to be super organised and get the supplies ordered early since delivery seems to be slow. I am also sad that he will not have a big celebratory party like Monkey did at this age. But he's not  as social as Monkey so hopefully he will still have a great day. I need to give some thought to games we can play with just the four of us. I am also thinking about making some cardboard cars and get Monkey involved but that maybe a project too far…. Pinterest is deadly!
Blog posts this week
None! There are a couple which I want to write but I have not got round to it yet. Hoping to find the motivation this weekend since it looks as though the weather is not going to be as nice.
I would be lying if I said I wasn't dreading next week. With both of us at work and homeschooling commencing I am not looking forward to the juggling act at all. I have to keep telling myself it is only for four days…
You are invited to the Inlinkz link party!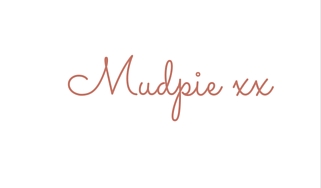 If you've liked this post please follow me on my social media channels:
Mudpie Fridays: Twitter | Instagram | Facebook | Pinterest | LinkedIn