'You are the bows from which your children as living arrows are sent forth"
We had a lovely week off for Easter last week and managed to get out for a couple of walks and do some fun things in the garden. As well as some rest and relaxation. For some reason I feel like the need the latter more than usual. I am absolutely dreading going back to work and home schooling next week. Both the husband and I have a fair amount of daily conference calls and they are not the sort you can just put on mute. Plus a number of them are zoom. Which means we struggle to support home learning and the three year old despite being told time and time again not to interrupt he ignores it every time! Bless him we really do not need a strong willed child at the moment..
That said here are my favourite photos of the boys from the week. I found that being out on walks has meant that I have taken double the number of photos I would do just being around at home. The featured image in this post was taken on our first walk. We are lucky and live rurally so public footpaths and bridleways are within easy reach. It was the first time we had been out of the house for three weeks and we all really needed it. I am hoping to take some time with the boys in the late afternoons to do the same once the working week commences as it makes such a difference.
I chose this one of Monkey seeing if he likes butter. It is amazing what they can remember as I don't think I have done this with him since he was Kippers age.
We have also been spending as much time int he garden as possible. Focusing on a project seems to help us all. The back end of our garden has been a right state for the last couple of years. Spending so much time travelling has meant that we have neglected it. Now we do not have an excuse and are putting back in the veg beds and generally tidying up.  Although its slow going sometimes the boys decide to give us a hand and it turns out Kipper is quite good at digging!
We here's hoping next week is easier than I am anticipating. Stay safe and well x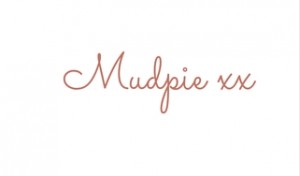 If you've liked this post please follow me on my social media channels:
Mudpie Fridays: Twitter | Instagram | Facebook | Pinterest | LinkedIn