AD Gifted – we received the items that feature in this blog post Review craft kits from Canal Toys for the purpose of this review. All words and opinions are my own.
Review craft kits from Canal Toys. Like most families across the country we are homeschooling and juggling working from home. I would love to say its going swimmingly but we have our good days and our bad days. Slowly we are starting to find out feet and understand what works for us. Which is normally lessons in the morning which the school have set and then something science or craft related in the afternoon. Not only does this mean that  we are ticking the box from a home schooling perspective. But it also gives Monkey something fun to look forward to. Plus doing fun activities with the boys makes me feel like I am winning at the juggling act. Canal Toys offered to send the boys some things to keep them entertained. Plus they are giving my readers the chance to win their own set!
For your chance to win all the items featured in this blog post make sure you enter using the Gleam application below. Please note the T&Cs. Good Luck!
Being a little slime mad Monkey wanted to start with the Slime! In the case you get the chance to make five different scented slimes. Not having a good track record with trying to make slime before I was a little concerned as to how this was going to turn out, but I need not have worried. I really liked the fact that everything you need other than water you get in the kit. Plus the handy storage  box means you can keep everything together.
There are five different flavours of slime each comes with its own accessory. Such as mini strawberries and bubbles for the soda flavour. There are two containers and ample stickers to personalise them. To make the slime it is so easy, Monkey opted for hot chocolate to start. All you do is pour the sachet into the container and then add water up to the line. Give it a good stir with the supplied spatula and then shake for 30 seconds. Once it resembles slime you can add your accessory.
I was very impressed with the smell and Monkey had great fun making it, and subsequently playing with it. There is not too much slime and it can be stored in the container and played with. Initially it seemed a bit 'wet' but if you leave it for a couple of minutes then it firms up and is not too sticky. We also made the bubblegum flavour which also smelt just how we imagined it would.
We loved this slime kit its quick, smells divine and everything is contained. Monkey at seven can do this without adult intervention so its ideal in the juggling act of working from home during lockdown. The set has an RRP of £16.99
I love the look of these adorable cupcake handmade soaps. They would make great gifts for friends and family who you can not see at the moment. Just like the slime kit everything you need is in the handy storage box. Contained in the soap kit there are enough ingredients to make four soaps. Including the cupcake case, soap mixture, little plastic accents and sprinkles. The soaps are made by mixing the soap sachet with water before using the enclosed piping bags to add the icing [soap] onto the cupcake cases. There are different piping nozzles so you can manage different designs. Plus there are also some stickers so that you can personalise the gift wrapping.
I really like the way that they come with full easy to understand instructions. It means that Monkey can make them alone if needed. Plus it also means if I am trying to do more than one thing as once. Which is often the way at the moment these kits make it easy for me to do. The set has an RRP of £12.99. The boys are intending on using the carry case to store their art materials going forward.
Who doesn't like making their own jewellery? In fact I have been eyeing the adult versions of these kits on social media recently. Perfect for little girls to make gifts for their friends this set contains everyone you need to make over twenty pieces of jewellery. There are two moulds each with  five different pendants and a bangle. Cleverly there are some little pegs which you can use to make sure there are holes in the finished pendants. There are also two ring backs.
With multiple colours and lots of sparkly additions you can make one of a kind pieces. To use the kit all you need to do is add the gel to the tool and then decide on the mould and decorations you want to add. The best thing is that just like the other kits its easy to use, no heat is required and it is as mess free. RRP £12.99
One of the science projects that Monkey wanted to do as soon as school closed was to grow crystals. What better way to do it than with a magical growing tree. But this set is so much more as it includes two bags of sand and some magical stones. Plus three little characters to make a beautiful little scene. There are three different ones to choose from – under the sea, desert and rainbow. Each has an RRP of £9.99.
Both boys have a thing for bath bombs. I have always wanted to make them with them but had no idea where to start. Which is why these kits are so great as everything you need is in one place. The set has enough to make five bath bombs but we found that we made two and half with the yellow and blue bags combined. Again there are full instructions including ideas around how to put the bicarbonate and citric acid mix into the moulds for different effects. Which Monkey particularly liked as he wanted to mix the bright colours together.
First we added a small pipette of water to the coloured bicarbonate before mixing in the citric acid. The idea is to mix them very well so there are no white lumps.
Again like the other kits this is something that Monkey could potentially do by himself if needed. Although I really enjoyed the process of making them. Once you have fully mixed the contents of the bags together it is just a case of packing it into the moulds and adding the little details. Such as sprinkles and a little toy. The kit has an RRP of £16.99.
Along with the large set Canal Toys also do single bath bombs which change colour and have a crystal element to them. Perfect for a quick activity in-between home school lessons. They also provide a lot of fun in the bath!
We have had great fun with all the different hands on kits which Canal Toys provide. They have been a welcome relief when it comes to home schooling and keeping Monkey entertained. But don't just take our word for it. The lovely people at Canal Toys are giving my readers the chance to win all the items featured in this post worth £70!  To enter please use the gleam application below and please note the T&Cs.
Canal Toys craft kits worth £70

Competition is open to residents of the UK & Ireland  aged 18 and over
No cash alternative offered
The winner will be drawn at random and will receive the kits featured in this post
The giveaway will close on Sunday 17th of May
You will need  to provide a phone number and postal address
I have some other giveaways running at the moment so please check them out in the Blog Giveaways Page above.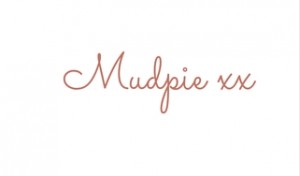 If you've liked this post please follow me on my social media channels:
Mudpie Fridays: Twitter | Instagram | Facebook | Pinterest | LinkedIn
Review craft kits from Canal Toys