'You are the bows from which your children as living arrows are sent forth"
Well this week was exactly how I imagined it would be. Hard work juggling both work and home learning. Although generally Monkey was more willing to do certain school work tasks than others. We tried to make the best of the situation but struggled to have any time to do anything fun in the afternoon. Which is what I have been aiming for. Hopefully this coming week will be easier and there will be more chance to spend some time together rather than bickering over school work. Or saying constantly I am going onto a call so please can you not interrupt me…
The weekends really are our saviour at the moment and we have been making the most of the good weather by continuing our work in the garden. Both these photos were taken on Saturday. While Hubby went out to get our weekly food shop the boys and I started to fill up one of the veggie beds. I put up some canes for bean poles and thought it was quite apt that the boys looked a bit like they were locked behind bars.
I also couldn't resist sharing this one of Kipper in his shades pushing his wheelbarrow around. He was helping Hubby fill up a skip which we are using to remove all the garden rubbish in part of our make over.  He looks like such a cool dude with his workers gloves and dark glasses. He seems to like gardening and helping out, much more than his brother does. Although I think that could be an age thing.
I am trying to go into next week in a more positive frame of mind. We have already had a discussion about the school work that needs to be done and have had at least some buy in. I will still be busy at work and will have to speak to a large number of people next week. But I am going to try and take at least lunch out to spend with the kids and an hour in the afternoon to do a fun task. With the weather due to change  I am grateful we have some craft kits in and some science projects we want to do. As they will probably not want to play in the garden so much I am guessing both will come in super handy.
Stay safe and well x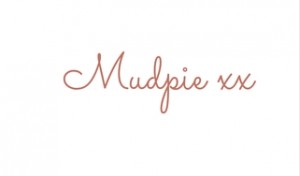 If you've liked this post please follow me on my social media channels:
Mudpie Fridays: Twitter | Instagram | Facebook | Pinterest | LinkedIn