Fourth Birthday Questionnaire. At the weekend we celebrated Kipper's fourth birthday at home just the four of us. Even though we were throwing a birthday party during lockdown we still had a lot of fun with both boys enjoying themselves. Strangely it also meant that we were a lot more present. So unlike most years when I do these questionnaires while doing another half a dozen things. This year we were eating alfresco enjoying a BBQ before camping in a tent in the garden. It worked so much better than previous years and so we will definitely be doing it this way going forward.
Plus for the first time we started to compare Kipper's answers with Monkey's which created a lot of laughter. With Monkey wanting to know what he had put down on previous years as well.  So Kippers answers in the year that he starts school are…
The Questions…
What is your favourite colour? – Green
What is your favourite toy? – A set of wooden ice creams and lollies, motor cycle magnets and anything car and vehicle related
What is your favourite fruit? – Easy peeler satsumas or as Kipper calls them oranges
What is your favourite TV show? – Blaze and the monster machines
What is your favourite thing to eat for lunch? – Pirate mash – not sure where the pirate part comes from but he will eat mash potato with everything
What is your favourite outfit? – Cat Boy and Gecko from PJ Masks.
What is your favourite game? – Playing with my Magtiles
Where is your favourite food? – Yellow curry – aka chicken korma
What is your favourite animal? – Panda bears
What is your favourite song? – Efteling theme tune, we quite often catch you humming and singing along to the tune without realising you are even doing it.
What is your favourite book? – Stars book – which is a little non fitch Usbourne book with lift the flaps, everything has to be lift the flaps and preferably non fiction.
Who is your best friend? – Charlie my brother, awwww makes my heart melt
What is your favourite sport? – Cycling down the street and turning back home
What is your favourite thing to do outside? – Trampolining in the garden
What is your favourite drink? – Squash mix which is where we mix red and orange squash together
What was your favourite holiday? – It's a theme park – Paultons Park because of the yellow boat ride which he loves so much requesting to go on over and over again. Its a hover boat which you fly down a slide on water.
What do you like to take to bed with you? – Ickle Pickle
What is your favourite thing to eat for breakfast? – Chocolate chip brioche
What do you want for dinner on your birthday? – Ice cream
What do you want to be when you grow up? – I want to drive a fire engine
Do you think I am missing any questions? If so let me know in the comments below.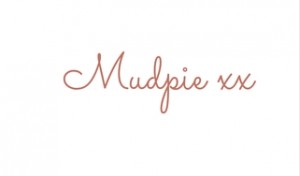 If you've liked this post please follow me on my social media channels:
Mudpie Fridays: Twitter | Instagram | Facebook | Pinterest | LinkedIn
Fourth Birthday Questionnaire