AD Gifted – The items included in this post have been given in return for a feature in a Gift Guide for a Preschooler. All words and opinions are my own. Please note a link marked with a * is an affiliate link. Should you buy anything I will earn a small commission at no cost to you. 
Gift Guide for a Preschooler. Kipper turned four last week and will be starting school in September. I still can't quite believe it has come round so quickly. Since we are currently homeschooling Monkey and Kipper is not in childcare. I wanted find gifts that would not only keep him entertained to help with our ongoing work and school battle. But also things that would help get him ready for school. Since it really isn't that long until he starts school.
Orchard Toys
When looking for educational games for preschoolers you can not go wrong with  Orchard Toys.  They have such a wide range that you are bound to find something that works for your little one.  I have been trying to work on letter recognition with Kipper so their Match and Spell Game is perfect. Suitable from the age of four it is a game I can play with him or that he can play independently. So far we have only played the matching game where he can match the letters to the words on the cards. But as he gets older he will be able to play a version of the game where he can formulate words himself. Priced at £8.50 it makes the perfect birthday gift.
Alex and Alexa
You can not beat imaginative play. I think there is something very special about listening to the little conversations and stories unfolding. The Lelin Ice Cream  Stand from Alex and Alexa has been a huge hit in our house. Kipper has so much fun taking the ice creams around the house offering them out to us all. Even his older brother is allowed one on occasion. He is so fascinated with their bright colours that he sometimes takes them to bed with him. We often use them with the other wooden and felt food we have  The right size for little hands the set needs minimal assembly and costs £27.00.
Continuing with learning through play anything linked to small world play where they can play out every day tasks is always near the top of my list.  A Stoy wooden pastel coloured garage from Alex and Alexa is the perfect addition to small world play. It arrives flat packed and needs to be built. A compact garage it comes with a lot of matching accessories. Including two petrol pumps, four cars, a helicopter and an elevator which is operated by turning a button.
Kipper loves playing with the garage  using the little downward ramps and driving the cars around to collect shopping. I do think it is one of the most beautiful garages I have ever seen and the size is perfect. Made from tea wood it is sturdy, well made with non toxic paint. Priced at £60 its also very well priced. Alex and Alexa have a wide choice of traditional wooden toys along with some great fashions for little ones. If you are looking for something a bit different then you are bound to find it on their website.
Magformers – Gift Guide for a Preschooler
Construction toys of any kind are always a big hit often keeping little ones entertained for a good length of time and only really limited by their imagination. Magformers are a particular favourite, beautifully bright colours, well made and with a lot of accessories.  Not only that but there is really longevity in them, my almost eight year old loves to play with them too. Plus each set comes with an idea booklet to get you started.
They are a go to toy in the Mudpie Fridays household ever since we reviewed the 16 piece wow set back in 2016! Since then they have brought out a lot more kits to add to your collections. Including a Transforming Wheel Set which includes the ability to make a selection of different two and four wheeled vehicles and even a robot. This is by far Kipper's favourite to date and I am not surprised that it is one of their best selling sets at £24.99.
If you are starting from scratch then you can not go wrong with a basic set. The 26 piece set priced at £29.99 has all you need to get started. Kipper is fascinated by the fact that you start building flat on the floor before slowing lifting them up for them to snap together. They have also a number of small world play sets which come with the same magformers but have other accessories that help with imaginative play. For example Minibots Kitchen includes minibot, a table, chairs, fridge, clock and oven. There is also a house, mansion and playground set. So kiddies can create their own mini world. Minibots Kitchen has an RRP of £29.99 but at the time of writing is included in the 25% off sale.
Inline Skates from Microskaters
These are fantastic. There is nothing better as a parent than watching your child master a new skill. Both boys have been trying out the skates now for a week and I am stunned by the progress that especially Monkey has made in little over a week. Not only does it ensure that they getting their exercise it keeps them off their screens. I was a little pessimistic if I am honest as neither of them can stay upright on ice skates. However they have both taken to their skates and it is their outside activity of choice at the moment. It is possible to get protective gear too, including a bottom pad which I think helps their confidence.
Monkeys skates are Micro Shapers* which are available on Amazon. They are light weight which means they are easy to put on and take off. Plus the hand velcro fastenings means he can do it all by himself. I am impressed with the size options as they are adjustable it means that Monkey's skates are likely to see him through a couple of years taking him all the way up to a size UK 3. Although an investment at £105 they are also built to last. Durable and well made the quality is second to none and exactly what I would expect from the Micro brand. Once lockdown is lifted he can not wait to get some proper lessons this is a new passion for him and it is thanks to how easy these skates have made the learning process to date.
Kipper being smaller has a pair of Micro Explorers* which are also available on Amazon. Sized in the same way as his brothers albeit on a smaller scale I know he will get a lot of use out of them as he is right at the bottom of the size 27-32. On the same basis these skates will grow with him so worth the £70 price tag.  These skates are specifically designed to introduce kids to skating and Kipper loves practicing on the grass at the moment. Getting use to how they feel and trying to get the glide motion right.
They are very comfortable yet have a soft durable shell which gives much needed support at this age. They have a locking system for the straps (similar to snow boots) and in time he will be able to do it himself. I don't think it will be long until he also hits the tarmac with his older brother.
Great Little Trading Company
Ever since I had the boys I have always gravitated towards the GLTC for all manner of kid related things. Our whole storage system is GLTC in the playroom. I have always found their quality very very good. Favouring wooden toys above all else I find it difficult to choose as they have such a wide choice. However their Construction Site Set is really different. Unsurprisingly it has also featured in IndyBest's 12 Best Wooden Toys and platinum winner of Loved by Children's Best Toy Design 3-6 yrs award. I can see why the £65.00 set has scored so highly. Cleverly the bottom comes in two pieces that slot together simply, so it is easier to store. Although assembly is required it  was very easy to put together with full instructions available to download on the website.
Kipper loves the fact that the working crane can be moved up and down as well as left and right. With lots of small blocks to transport it helps with his fine motor skills. He is also a great fan of the wrecking ball. The paint is very good quality, lovely and bright and will stand up to the tough love of a preschooler. The 26 piece set does also include a construction vehicle. However if you want to expand play further then GLTC also have a Construction Vehicle Set. The £18.00 set includes five construction vehicles, four traffic cones and two 'men at work' road signs. It is the perfect compliment and has lead to hours of imaginative play.
Learning Resources
Another brand which I only discovered once I had children but that has quickly become my go to for educational toys is Learning Resources. Monkey's old reception class actually used a lot of their toys in play based learning. One of their ranges is Design & Drill which can help with fine motor skills needed for mark making and writing. We opted for the Design & Drill Brightworks priced at £35. The activity board is black and can be lit up by inserting batteries so that the coloured translucent bolts look like little lights. In the box you also get a guide which contains some ideas of patterns which can be created.
The drill is easy to use and although it goes up to age 7 Kipper had no problem drilling the bolts into place. Unlike some of the others mentioned in this guide this toy required no adult intervention and Kipper will happily create patterns with the five different coloured pegs on his own. There are also black pegs included which do not let the light through. So this can create another dimension to pattern and picture making.
Another fantastic toy from Learning Resources is the Primary Science Lab Set which we lucky enough to review here.
A great starter set for children aged 4-8 years old it comes with 10 wipe clean activity cards. Which have some suggestions on science experiments that you can try at home. All the pieces are chunky and perfect for little hands yet still look like a proper science set. It is a set which has had a lot of use over the last few years and is still as good as new. Because it is so well made, the plastics have not faded or become cloudy.  I can not wait to try some of the experiments with Kipper that we did with Monkey previously.  Priced at £28 it is great value for money and I am giving you a chance to WIN your own at the bottom of this post.
Gazillion Bubbles
Who doesn't like bubbles? They make the perfect gift encouraging time outside and we have also been known to use them at bath time. Fast becoming the go to brand for bubbles Gazillion offer a number of different options so you are bound to find something to suit your budget.
New for 2020 they have brought out Storm. Which has been designed to create bigger, better bubbles in seconds with the Gazillion Bubble Storm*! Simply slide the bottle into the bottle holder until it clicks, then flip the bottle upside down and watch the bubble magic. Each Bubble Storm includes a tray and 8 oz. Bottle of premium Gazillion Solution. I like how you do not need to keep refiling trays with this model. We have been filling up the 8oz bottle from a larger bubble bottle available on Amazon*. Storm is priced at £15.00 and will shortly be available on Amazon and Argos.
One machine that we have known and loved for a while is the slightly cheaper Gazillion Bubbles Tornado* which costs £10.  With no pump and no wait time, you'll be creating a gazillion bubbles in a flash. This ultimate bubble machine blows 4,500 bubbles per minute at the push of a button. Simply attach the auto-feed valve cap to the solution bottle, insert the bottle into the spout, push the button, and watch in amazement as a Tornado of bubbles blows into the sky. The Gazillion Bubbles Tornado bubble shooter includes a 4oz bottle of non-toxic Gazillion Bubbles solution and an auto-feed valve cap. Also available at Argos and Tesco.
Nothing gets better than bubbles you can actually hold. The Mega Bubble Blaster* is exactly this. Create GIANT bubbles effortlessly with the Gazillion Bubbles Megabubble Blaster. Simply connect the supplied 4oz bottle of specially formulated GIANT bubble solution, allow a few seconds to prime, and pull the trigger for a magical stream of Giant Bubbles! Priced at £10 it is available on Amazon, Argos and Tesco.
John Adams ColurMazing
Anything that encourages mark making for this age group is always a good gift. ColourMazing from John Adams is a new exciting way to colour in. All you need to do is spread the ink and it magically stops at the lines! He had great fun playing with them although he enjoyed squeezing all the ink out in all directions! Cleverly each set comes with four different activities including finger puppets, mobiles and 3D structures.
The inks are lovely and vibrant and even with a four year old there is plenty to complete all of the projects. It is also possible to blend the inks together to great different colours, so you can tach colour mixing at the same time. There are plenty of different sets to choose from we tried out the Jungle Adventures* (£14.99) and the Garden Friends (£14.99). The sets keep him entertained for a good forty minutes at a time. He can complete them himself but much prefers you to do them with him. Once completed the pictures and activities will simply pop out to allow them to be assembled.
Kinetic Sand
One of our favourites Spin Master Kinetic Sand have recently extended their range. If you have not come across Kinetic Sand before it a mouldable play sand that has the most satisfying texture. Simply letting it fall through your fingers can double the amount. It is very tactile and even as an adult I can not put it down. One of the sets Spin Master sent us was the Rainbow Mix Set* it brought a whole new dimension to our play. Containing three different colours – red, yellow and blue it has six tools which allow you to mix half and half measures to make all the colours of the rainbow. Kipper's really enjoyed making the half circles to mix together. The price is £24.99
They have also launched a series of scented pouches*. There are four to choose from – Vanilla Cupcake, Chocolate Swirl, Sour Apple and Cherry Fizz.We tried out the chocolate and apple and they smell devine. Kipper enjoyed playing with them and decided we should also mix these as well as the rainbow colours.

Harper Collins Bing Activity Books
As we try and get Kipper's ready for starting school activity books with dry ease markers make perfect gifts. Harper Collins have a whole host of Bing related books ranging from stories to activity books and even a reward chart sticker book.
A fantastic Bing reward chart sticker book* that will encourage good behaviour in preschoolers.Reward little ones with Bing stickers for completing everyday tasks such as tidying up, sharing, brushing their teeth and toilet training. The stickers are reusable so once they've filled in their chart for the week, you can pull them off and use them again the following week. Priced £5.99
Bing's Big Surprise* priced at £6.99 – 

Round the corner, not far away, Bing is making a playhouse today! 

Bing, Sula, Pando and Flop are clearing out the garden shed so that they can turn it into "the bestest playhouse in the whole world!" They fill the shed with toys and rugs and make it all cosy when suddenly Bing makes an amazing discovery! But what will this big surprise mean for Bing's playhouse? 

This charming picture book teaches children the importance of caring about nature, recycling, working as a team, and putting others first.

First Letters Wipe Clean Activity Book*  priced at £4.99 – 

Teach your kids how to write the alphabet with Bing! 

This brilliant activity book contains dot-to-dot lower and uppercase letters for children to trace over with their special pen. If they make a mistake, they can wipe it out and start again. 

Children will love practising their letter shapes while also learning more about Bing and his world.

Bing's Wipe Clean Activity Book*  priced £5.99 – 

Get creative and practise your pen control with Bing in this great wipe-clean activity book! 

This book is packed with Bing-tastic activities that your toddler will enjoy again and again. It's full of fun things to draw and do that will help toddlers improve their pen control and mark making. The Bing pen that comes with this busy book wipes clean from the pages for unlimited fun!
Giveaway – WIN Learning Resources Primary Lab Set – Gift Guide for a Preschooler
To enter please use the Gleam application below and please note the T&Cs.
Learning Resources Primary Lab Set

Competition is open to residents of the UK & Ireland  aged 18 and over
No cash alternative offered
The winner will be drawn at random and will receive the kits featured in this post
The giveaway will close on 7th June
You will need  to provide a phone number and postal address
I have some other giveaways running at the moment so please check them out in the Blog Giveaways Page above.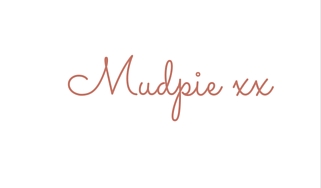 If you've liked this post please follow me on my social media channels:
Mudpie Fridays: Twitter | Instagram | Facebook | Pinterest | LinkedIn
Gift Guide for a Preschooler Gift Guide for a Preschooler