I am seriously starting to suffer from ground hog day!
Saturday 16th May
The boys and I finally managed to ice the gingerbread we made last week as the husband got some icing sugar from the farm shop. He also picked up some more flour although they were restricting to one bag per person so he couldn't get both bread and self raising. I still have ventured out. Even with the garden centres now opening up.
Monkey and I did some work on a large blog project today, which has required me to learn a new skill. Hopefully I should be sharing it next week once it has been signed off. The rest of the day was spent in the back. Kipper and I planted up my cutting flower bed. I am not really sure what I am doing if I am honest so opted to plant them in height descending order in lines. They are all annuals so if it doesn't work I can try something else last year. It feels like an extravagance, but since they were all grown on for very small plug plants. It has probably cost the equivalent of two bunches of roses brought from the supermarket.
The husband dig over one of the large beds so I could add in our last late crop of potatoes. I also put the leeks in. I must try and remember to tie some some string to a stick as I can't seem to get them straight!
Sunday 17th May
Monkey and I did some more of the big blog project before heading out into the garden again. The only other photo I took was of the baby courgettes which I potted on from the egg box into small biodegradable pots.
I have been trying to grow courgette now for a little while. However since all the seeds were so old none of them took. I decided to give it one last try and planted all the remaining seeds. And now we have 12 plants! I will keep four and then donate the others to friends. Or leave them at the end of the drive for people to help themselves.  Since we also have a  number of other squash type plants and there is only so many you need!
The boys spent most of the day in the front garden which had been neglected since we have been focusing on the veggie patch. I found some old hanging baskets in the bag of the shed which I will clean and plant next weekend.
Monday 18th May
Monday and work seems to come round way too fast. Both of us seem to have such an increase in workload its getting beyond ridiculous. After work we went for a little bug hunt before heading over to the field opposite to have another riding practise. With Hubby holding him up Kipper managed straight lines much better and at one point he took his hand away all together. Considering it is only the second time he has been on it he did really well.
Tuesday 19th May
Another work day, more disagreements about homeschooling although generally he does get on with it now. I do wish he would try harder at reading and English though. As he definitely does the minimum. Kipper played in the garden for most of the day. I have never known a child who seems to hate wearing shoes as much as he does. I have to remember to clean his feet every night before bed. He got this bubble gun for his Birthday and its a big hit!
Monkey and I finished the blogging project after work. In the evening I started watching the Chelsea flower show programmes. I would have gone if it had not been cancelled as I love looking at all the planting. Of course it is totally unrealistic to try and create the same thing at home. As there is no space between the plants and they are all perfectly in flower at the same time. But I still enjoy it.
Wednesday 20th May
Such a gorgeous day and the sort that I don't really like working from home on. Since the boys are always desperate to get the water sprinkler out. Of course I obliged late afternoon. It was a good buy as it doesn't take long like a paddling pool to fill up and must use significantly less water. Plus it is easy to put up and take down. Unlike the paddling pool that requires blowing up and emptying. So much more practical when it comes to trying to fit fun round work.
I spent the afternoon on a resilience course at work but now feel like I have given myself even more to do. So not sure if that was really the plan!
Thursday 21st May

The highlight of today was having fish and chips on the rug in the garden. It felt like it had been a long week work wise and was exactly what we needed. Our local one does a timed pick up service. Something that we totally use to take for granted before all this happened. The evening light was beautiful. The kids had, had the sprinkler out again and were using the last of the water up in a pretend water fight.
I also got some happy post. Just because we are staying at home doesn't mean a girl can not be glamorous when doing the gardening. I received these beautiful Kate Spade sunglasses from SmartBuyGlasses. They fit like a dream as I often find glasses can be too big  as is the fashion, but these are the perfect size.  The case is a funky green and blue colour. Since it is a hard case it will live up to the rough and tumble of having the boys. I know I am going to get a lot of use out of them over the Summer months. Ordering was very simple as its all done on line. If you fancy a treat for yourself then SmartBuyGlasses have a wide range of designer sunglasses at very good prices for the whole family.

Friday 22nd May
A relaxing day just getting jobs done and a bit of craft from the monthly craft kit. We re-homed the boys new pets into a terrarium and they seem to be a lot happier in there compared to the net. I also cleaned out the tadpoles (I swear we are starting a zoo soon), before starting on Monkeys clothes. I hadn't realised but he seems to have had a growth spurt. We kept the things he had grown out of as  for hand me downs for Kipper so they now need to go up in the loft.
In the process I realised that two of the draws are now on their last legs. The wardrobe has been fixed twice and the other smaller set of draws is now on its way out. Annoying since its only four years old. But you buy cheap you get cheap. As we are not moving until all this is over we have decided to buy him a new unit. I was trying to put it off if I am honest because we have no idea what size room he will end up with. But I found a very good deal online and they are plain white so as long as they are looked after can be used all over a house. If/when we move. The wardrobe element has no hanging space instead its all shelving. Which for him will be used so much more. Although his clothes are sorted I need to go through the baby bits and general dumping ground the wardrobe has become. Both inside and on top. I really should stop hoarding keepsakes.  A job for the long weekend.
Kipper has also asked for a new bed so I think his room will also be getting a makeover. For the same reason he is in a cot bed still. Which was Monkeys old set and the nursery has not been touched for eight years. So it is about time really. I also think if we keep it plain and not nursery like it may give potential buyers a better view of the room. Which is really not much more than a box room. He is very excited and has requested green and rainbow as a theme. Everything will have to come out and we are going to put the old furniture into storage.  It is very good quality furniture and I want to keep the cot bed as a day bed with lots of cushions etc for the new house. We must be mad. Really should wait. But if we don't move now for 18 months by the time it all goes through etc then he will be five and a half and he can't really be in a cot bed then! So will have to bite the bullet.
Blog posts this week
Although not published we've been pretty busy on the blog this week. Ive a couple of bits out for sign off including my first youtube video of lockdown! I still have some other posts I want to write… who knows maybe it will be this week? (I am sure I say that every week).
Stay safe x
You are invited to the Inlinkz link party!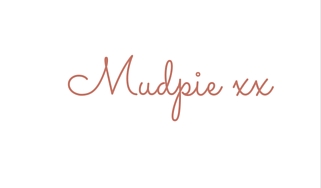 If you've liked this post please follow me on my social media channels:
Mudpie Fridays: Twitter | Instagram | Facebook | Pinterest | LinkedIn