'You are the bows from which your children as living arrows are sent forth"
Apart from the constant work and development in the garden I would feel like we are stuck in ground hog day. At least it does feel like we are achieving something. This weeks photos were taken during the week on Wednesday, late afternoon after work. The weather had been glorious and so after a lot of nagging by Kipper I eventually agreed to set the sprinkler up. They had an absolute blast running in and out of the spray. Daring each other to sit down or craw through the spray.
We had it out a couple of evenings during the week where it came out. On Thursday we even had fish and chips from the chip shop (they do click and collect) while they played. We have been incredibly lucky with the weather. It really does somehow make all this better.
We still haven't left the house other than to walk across the fields next to where we live. I have contemplated going to the garden centre because of our project. But most things I can buy online and wait for.  Hubby is still doing all of the food shopping and I am wondering if I will still remember how to drive when the time comes.
I am very grateful for the fact that it is bank holiday Monday. Although I  have cancelled my May half term as holiday as I am expecting to need it over the Summer to look after the kids. It is the first time I have not had May half term off for five years! Plus we were meant to be in Croatia, a country I have wanted to visit for such a long time. At least its only a three day week and no home schooling so I am sure we will manage and Croatia will still be there next year.
Hope you enjoy the half term, stay safe and well x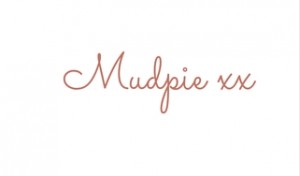 If you've liked this post please follow me on my social media channels:
Mudpie Fridays: Twitter | Instagram | Facebook | Pinterest | LinkedIn