AD – I have been asked to write this post by Klarify.me on home allergy tests and have been compensated for my time. 
Allergies have been part of our lives now since Monkey was seven months old. I remember being told that hummus is a good weaning food. Which it was with Kipper. But it turned out that Monkey had a sesame allergy. So hummus was not a great weaning food after all. The process of watching your baby develop water blisters all over his hands and round his mouth was terrifying. Especially as a first time parent. Helpless was an understatement. Thankfully at that age his hand eye coordination was not great. So he didn't actually swallow any.
Even now at almost eight Monkey still has a sesame allergy. But it turns out that he also has others. Including pet dander, tree pollen, dust, horse and donkey. We found out the last in the worse possible way. Donkey rides at a Summer fair. He was about three and desperate to go on a donkey. We didn't think anything of it. The lady picked him up and put him on the donkey. A couple of minutes into the ride  he was crying in pain. All under his arms there were hives and all down his legs on the side closest to the donkey. He was so upset all he wanted to do was to go on the donkey. It took a long time for the hives  to go down. I felt like a rotten parent. Ice cream did eventually help and stop the tears.
Home Allergy Tests
If I had realised that it was possible to test for allergies at home then I would have definitely looked into getting one for Monkey. They can be done quite easily at home and can give you an indication of what is triggering your symptoms. An allergy test on its own won't tell you if you have allergy though. An accurate diagnosis of allergy requires both a test and a consultation with your doctor. However it would have given us a starting point. It may have also prepared us for donkey rides at the Summer fair.
If you are considering taking an allergy test at home. Klarify.me have experience with allergies that goes back over 100 years. With their background in science they offer two different tests you can order online. One which is a DIY home test for grass pollen, dust mite and cat sensitisation. The other is a home to lab test which considers your body's reaction to 280+ allergens. Including pollen, pets, mites, insect stings, moulds & yeasts and food.  Within three weeks you will receive a comprehensive report to discuss with your doctor. For a child under the age of 12 you need to get the test performed by a doctor.
Living with allergies can be difficult. I need to be constantly prepared with medication and vigilant to what he is doing and what he is eating. Thankfully Monkey is not bad and a simple anti histamine will treat his symptoms. But even when it is not complicated it is something else to remember and something else to prepare for. With prices for the tests starting at £19.99 you can find out more on the Klarify.me website. I do think that it would have given us the ability to be a lot more prepared.
Have you taken an allergy test before, what was your experience? I would love to hear about it in the comments below.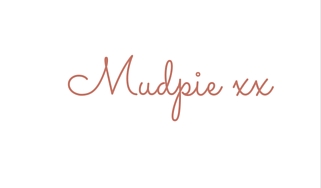 If you've liked this post please follow me on my social media channels:
Mudpie Fridays: Twitter | Instagram | Facebook | Pinterest | LinkedIn
Home Allergy Tests