AD – Sponsored Post I have been compensated for writing this post  – Gigantosaurus step by step face paint tutorial
Gigantosaurus step by step face paint tutorial. We are very excited to announce that Gigantosaurus launches on the kids TV channel Tiny Pop on the 1st of June, National Dinosaur Day.  We have been huge fans of the book for a while so cannot wait to see what the series has in store.
Tiny Pop is a kids TV channel available on Freeview, Virgin, Sky and FreeSat which shows a wide range of fun programmes for all the family. Not only that but they have a great website full of activities, videos and games, perfect for giving your little ones some light hearted relief during home schooling.
If you have not heard of Gigantosaurus before the story is based around the boy that cried wolf. Only this time it is not a boy or a wolf. Rather Bonehead a young dinosaur and the scary Gigantosaurus. Bonehead volunteers to be the dino-kids lookout whenever they go into the jungle to play. Unfortunately, he is the original boy-dinosaur who cried wolf, or in this case, GIGANTOSAURUS! Finally, Bonehead's friends refuse to believe his warnings and the Gigantosaurus really turns up!
Gigantosaurus launches on Tiny Pop on National Dinosaur Day
As part of the launch Monkey and I have been having fun re creating some of the characters at home with face paints! We have had great fun trying them out ahead of National Dinosaur Day. Now confession time here, I am not a master in face painting, in fact other than perhaps the odd clown I have never tried it. So the good news is that you can recreate these at home quickly, easily and simply! With some adorable characters it was difficult to make a decision.
Monkey has a thing about Triceratops at the moment so we had to try Tiny out first.  For this you will need green, yellow and black face paint. I used a sponge to apply the base layer and the nose before using a paintbrush to add the finer details.
Our second attempt was at Mazu who is a young Ankylosaurus. This is super easy – we used a bronze colour to match but you could use a light brown or brown with white over the top to lighten it. This one is ideal if time is short or your little one is not a fan of sitting still!
Our final creation was of Gigantosaurus himself. This does take a little more time but I have a very sneaky way to start you off on the right track. This was Monkey's favourite by far and it is good if you have a little one who is doesn't like face paint all over or near their eyes.
Youtube – Gigantosaurus step by step face paint tutorial
If you would like to try these out then you can find a step by step video to recreate them on my youtube below:
I hope you enjoy our step by step video guide. Don't forget have a go yourselves at creating the characters and share them across social media with the hashtag #NationalDinosaurDay tagging @poptv_uk on instagram, @TinyPopTV on Twitter and POPFUNTV on Facebook
Gigantosaurus arrives on Tiny Pop on 1 June, and airs weekdays at 7.30am and 4pm and weekends from 1.30pm on Tiny Pop, Freeview 207, Sky 617, Virgin 737 and Freesat 605.
Happy National Dinosaur Day.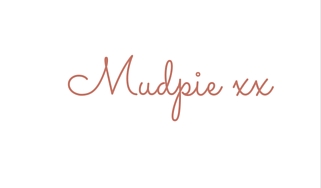 If you've liked this post please follow me on my social media channels:
Mudpie Fridays: Twitter | Instagram | Facebook | Pinterest | LinkedIn