Its half term but other than Bank Holiday Monday I have not taken any extra time off. I can not remember the last time I did not have May half term  off. Probably before Monkey started school. I am keeping the holiday for the Summer since our usual childcare arrangements are grandparents and holiday clubs. Neither of which are operating at the moment.
Saturday 23rd May
I would like to say that we did something different today. But we didn't we spent the day in the garden putting in the last of the vegetable beds. We managed to fill two of them up with soil from another area of the garden. The kids thought it was great fun helping to fill them in. Turned out the place we were collecting the soil from there was a huge hole which they had to get into of course.
Sunday 24th May
Another day, and more time in the garden. The boys have decided they do not want to move now because of the time and effort that is going into it. I planted up some salad and artichokes. We are still waiting on quite a few plants to show up.  The boys were less inclined to help out today choosing to spend time inside on tech. Although Kipper did come and help me plant – he likes planting. He also likes watering the slide and making it into what he calls a water slide. Although he learnt a lesson today and went flying off the end because he had put so much on. Thankfully he didn't hurt himself.
Monday 25th May
Yay for Bank Holiday. I was woken at 6.30 by a very excited Monkey who wanted to go on a bike ride. I had promised him we would go and said we would need to go early as Kipper wasn't coming with us. I was not expecting to be woken up quite that early. We headed off down a local bridal way. It is the first time I have ridden on. bike for about ten years. We did about 6.5km so that wasn't bad. Then the rest of the day was spent potting on  some of my tiny plug plants which are now in 1ltr pots. We also got the sprinker out and the kids had fun playing in the water and having a water pistol fight.
As a treat for the boys we put the fire pit on once they were in their PJs and toasted some marshmallows in the garden. It was a lovely way to end the bank holiday
Tuesday 26th May
Back to work. A little quieter which meant I even managed to spend a lunch break with Kipper. He was set on the fact that we had to go on an adventure after Monkey and I had gone on a bike ride. We effectively walked around the block looking for bugs only we are rural so there isn't really a block as such.
Wednesday 27th May
Flat out today at work. It is funny how some days seem to drift and others are manic. The only photo I took was one of the chicken soup my husband made for lunch and of my Luffa plants which are enjoying the warmer weather. I just hope they actually produce luffas.
Thursday 28th May
An even busier day. I am not sure I will ever get use to presenting remotely. I rely on reading the room too much. I didn't take a break at all today and worked late and still didn't get everything done that I wanted to. The boys were fairly well behaved. No photos. Monkey did take some video to send his little friend for her birthday tomorrow.
Friday 29th May
I have been thinking about taking the boys to the beach now since the lockdown restrictions started to ease. But I was worried that the world and his dog would be there and we would end up turning round and coming home. Which would be worse for the kids than not going in the first place. But I have also become increasingly aware that I have not driven or left the house and surrounding fields for over six weeks. I felt as though it was starting to become an issue for me mentally. So for me the best way to remove anxiety is to get on and do it.
Today was the day. We got up early and went a little further down the coast than we would do normally to a quieter stretch. Plus somewhere that has a carpark and cafe as I hoped social distancing measure would be put in place by the owners.
Turned out that they were and it went well. There was a warden in the carpark directing people. We found a spot right by the carpark and spaced ourselves on a stand part of the beach. Although there were people around everyone kept a distance. The boys enjoyed playing in the sea and building castles before flying a kite.  It was exactly what we needed and I am hoping we will manage another trip soon.
Blog posts this week
Still struggling with motivation in the evenings to write but this week has been better on the blog front:
I even managed to get a video up on my youtube channel
Maybe this will be the week where I actually manage to post everyday again… still not sure how I managed to do that before lockdown.
You are invited to the Inlinkz link party!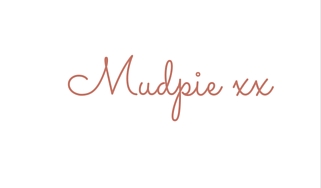 If you've liked this post please follow me on my social media channels:
Mudpie Fridays: Twitter | Instagram | Facebook | Pinterest | LinkedIn