.AD Gifted – The items included in this post have been given in return for a feature in a Fathers Day Gifts 2020.  All words and opinions are my own. Please note a link marked with a * is an affiliate link. Should you buy anything I will earn a small commission at no cost to you. 
Fathers Day Gifts 2020 – It is not long now until Fathers Day. This year I have specifically been looking for things which can be ordered and delivered via the internet direct to the recipient. There is a wide range of different gifts included in this guide. Plus the chance to win something special for your man at the end of the post.
Cranes Cider
As the weather starts to hot up then there is not much better than a lovely fruit cider in the sun. My husband does love a good cider and Cranes Cider ticks a lot of boxes. Based in Cambridge Cranes Ciders are 100% natural which means that they have 30% less calories and 40% less sugar than brand leaders. There are three flavours available Blueberries & Apples, Cranberries & Limes and Raspberries & Pomegranates. They have a Cranes Cider Gift Set* which can be purchased on Amazon, including all three flavours in 500ml bottles along with a premium large Cranes cider glass. The set is priced at £16.99 and can be sent direct from Amazon with next day delivery.
100 Wines Scratch Off Bucket List
Keeping on the alcohol theme Prezzybox have a whole host of items to choose from. However this 100 wines scratch off bucket list poster really caught my  eye. From the french Malbec to the Italian Trebbiano, they'll never be stuck for inspiration with this poster. Plus it will also provider inspiration for future gift giving! As you scratch off each wine the picture revealed below gives an indication of what the wine tastes like. While we can not tick things off the travel bucket list at the moment with this poster priced £11.99 will allow you to create a whole new bucket list to get the recipient through lock down.
Mermaid Gin
If you are looking for an upmarket gin which has the environment as its centre then Mermaid Gin is the gin for you. It is a hand-crafted in a small batch gin distilled using ten ethically-sourced botanicals. The super attractive and tactile bottle is plastic-free and 100% recyclable. Featuring an all-natural cork with a wooden top and a unique, plant-based and biodegradable seal. The distillery has also demanded all its suppliers accept new sustainability challenges. Such as stopping the use of bubble wrap and sourcing alternatives at every stage of the production and distribution process.
A smooth yet complex blend, Mermaid features the freshness of organic lemon zest, the peppery notes in grains of paradise and a hint of sea air from fragrant rock samphire. Which is foraged from the Isle of Wight's cliffs – and known locally as "Mermaid's Kiss", hence the gin's name.  It also uses Boadicea Hops grown in Ventnor's botanical garden.  RRP £40 available Marks & Spencer, John Lewis and Harvey Nichols and online in time for Fathers Day from Masterofmalt.com
Tile Slim
If your man is forever loosing something then a Tile is perfect for him. I particularly like the Tile Slim. Shaped like a credit card and the thickness of two it fits easily into a wallet. Along with bags and coats. The Tile Slim is a bluetooth tracker. Here's how Tile works – ring it when you've misplaced something, if it's close by, and if you fear you've left your belonging further away, check where your item was last seen on a map.
This allows you to tap into Tile's community, the world's largest lost-and-found network, which will anonymously help find the lost or stolen item almost anywhere in the world. You can even use Tile in reverse to call your phone – even when it's on silent. The Tile Slim is part of the Tile range but I like this one as it comes with a 3 year built in battery, is water proof and had a louder ring. All for an  RRP of £24.99.
Magnetic Blue Sunglasses by
Layoners
The Layoners Magnetic Blue Sunglasses come in a smart black case with a fabric bag to keep them safe. Not that the extra packaging is needed they are specifically built to be durable and they feel like it. The arms are weighty  and the lenses and come with anti glare. For a well priced pair of sunglasses at 33.99€ they seem extremely good value. They fit well and my husband is confident that he will be able to wear them working in the garden or playing with the boys. Delivery is free with items being shipped from Europe and will take 2-10 days so do bear this in mind when you are ordering in time for the big day.
Sugru Rebel Tech Kit
If your dad's motto is 'waste not want not', then Sugru will be the most exciting thing in his tool box since the cordless drill. He'll be able to repair everything from worn out cables to car interiors, protecting some of his most beloved gadgets and turning his hand to some creative DIY solutions ….. the possibilities are endless. They have brought out three sets prior to Fathers Day including the Tech Rebel Kit, Create & Craft Kit and Hacks for your Home Kit.
Once described as 'play-dough for adults' this is what DIY should be – easy and fun. A high tech mouldable glue that sticks to most materials and turns into a strong flexible rubber overnight, Sugru is used by dads in over 175 countries. Each Sugru kit comes with four single use packs of Sugru, a dinky storage tin and a booklet with step by step guides for over 15 inspirational DIY projects. Normally priced at £11.99 and can be purchased online.
The PIG
My husband has always wanted to keep pigs so this book from The Pig at Bridge, Canterbury is right up his street. It is a beautiful cookery book, it has ten chapters packed full of simple recipes, drink pairing tips, kitchen garden growing hacks, interior inspirations and home-grown how-tos! Flicking through its really hard not to fall in love with it, and I am hard pushed to choose a favourite but I can not wait to try out the wild garlic pesto, gin & tonic jelly and Andy's porchetta. THE PIG: Tales and Recipes from the Kitchen Garden and Beyond is priced at £30, order online at https://www.thepighotel.com/the-pig-book/ and request a personal note with a greeting.
Shepard Neame Mini Beer Kegs
My husband use to always head to Shepard Neame pubs before we had the boys. It is Britain's oldest brewer and served in many of the pubs close to us and has over the years become a firm favourite. You can buy their beers, cider and wine online. Beer is often gifted on Fathers Day but. So this year why not gift something a little different such as one of their mini beer kegs.  Its first range of 5 litre mini kegs is currently available in Whitstable Bay Pale Ale, Bear Island Triple Hopped Lager, Bear Island East Coast Pale Ale and Spitfire Amber. Priced from £27.50, order online from the brewer directly.  Allow a minimum of 3-4 working days for delivery.
Coffee Jetsetter's  Gift Box
Coffee is a big deal in our house. And hopefully there will come a time when we will be travelling again. So when I saw the Coffee Jetsetter's Gift Box  from Whittard Chelsea I knew it would be perfect for when we are on the move. The set comes packaged in a large white gift box so idea for sending directly to a loved one. Enclosed are two ground coffees. San Agustin Colombia which  is a citrussy coffee with a distinctive smoothness and Monsoon Malabar is a rich, smoky brew from the Indian coast.
The set also come with a stylish AeroPress which is perfect for us to take on our adventures. It is one of the quickest and simplest ways to brew a really excellent cup of coffee, and works similarly to an espresso maker, with the coffee pressed through a compostable paper filter. Resulting in a smooth, complex cup of coffee in as little as thirty seconds. The gift set is priced at £44.00
Offensive Polo Shirt
Offensive Fashion have launched its first stylish apparel collection online for men (mostly), which is aimed to bring feel-good, soft and durable clothing to the wearer which is inoffensive to the planet (made from Oeko-Tex fabric). They are not about fast fashion but instead bringing a range of garments which are inoffensive to the environment.  Focusing on softness and durability but also by partnering with Fashion Revolution to support ethical garment production.
We chose a navy polo shirt with the Offensive logo in pink both on the front and back of the garment. The polo shirt is made from high quality, eco friendly pique cotton, chosen for its feel, softness and durability. The cotton fibres are combed before they are spun into yarn resulting in a higher quality, tougher fabric. It really is so soft to the touch and I am sure will stand up to the tough treatment of parenting for years to come. RRP £58 clothing is available to buy directly from the Offensive Fashion website.
Smidge Slice Chopping Board
Ideal for those dads that also like to cook Smidge slice chopping boards are not only stylish they are also the conscious decision. The creation of Smidge is a result of the desire to reduce the consumption of plastic. And the launch of new innovative products using new materials will go some way to addressing this issue. Each product in the Smidge portfolio is beneficial to today's lifestyle. As well as being affordable, fashionable, fully reusable and recyclable. Wherever possible, Smidge products are manufactured from 100% natural materials that are also biodegradable. Quite simply a "Smidge" kinder on the environment.
The Smidge slice chopping boards have been recycled from sustainably sourced salvaged paper. The natural chopping board can be placed in the dishwasher and will not blunt knives. Available in three colour ways and in three sizes. Ranging from £18.99 for the smallest to £39.99 for the largest which measures 44cm x 32cm. We have been impressed with ours so far and the do look very smart.
Randy Cow Swim Short
As we love to travel it will not be long until we are able to consider heading away soon and a new pair of swimming shorts are much needed.  And they do not get any better than the ones from Randy Cow. Made with the planet in mind with 90% being from plastic bottles and twelve bottles going into each pair. I was very impressed with the packaging as well since it was completely free from single use plastics as well.
The feature that really stands them apart from other products on the market is the waterproof pocket. The pocket will keep belongings safe and dry up to 30m deep. They are made to last with triple stitched seams and four way stretch. Available in a wide range of  colours and striking designs. The husband is very keen on his declaring them extremely comfortable. It is even possible to buy the boys a matching pair each!
The mens shorts have an RRP of £75. Orders placed before 12pm GMT will be shipped the same day free Royal Mail 2nd class. Or first class if two or more pairs are brought. Worldwide shipping is also available.
Daniel Footwear –
Bargoed Tan Leather Perforated Loafer
If you have not come across Daniel Footwear before. They are an independent retailer with over 20 stores in the UK as well as an award winning online store. Within the boutique stores and online. You will find an extensive collection of designer shoes, bags and accessories which are of high quality, on trend and at competitive prices. The unique Daniel brand, released in 1993 sits neatly alongside designer offerings from the likes of DKNY, Ash, UGG, Tory Burch, Michael Kors, Marc Jacobs, Vivienne Westwood and many more.
I particularly like these Bargoed Tan Leather Perforated Loafers. They are the perfect mix of smart and casual.  Coming in three colours Navy, Brown and Tan they are an outstanding price at £57 in the sale reduced from £109. The leather is so soft and inside there is a comfortable suede lining. The soles are made from rubber which grips really well and is great for running around after the boys. 
Organic Wines from Vintage Roots
Vintage Roots are the UK's leading organic wine merchants. As well as wine they sell organic beer, cider, ales and sprits as well. All a perfect alternative drink on Fathers Day. We opted for a no added sulphur Spanish Tempranillo. No Added Sulphur wines are certainly in vogue at present and this "Rioja" grape excels in the hot arid central plains of La Mancha. It is ripe, black fruit forward and juicy with soft tannins and a fine clean finish. RRP £8.65
Along with a Spanish Sauvignon called Wild Thing which has been specifically developed by Vintage Roots for the Born Free Foundation. The Born Free Foundation is working worldwide to save animals lives, stop suffering, rescue individuals and protect species. By buying Wild Thing you are helping the international wildlife charity take action for lions, elephants, tigers, gorillas, wolves, bears, dolphins and much more. RRP £8.75
Anno Distillers Miniature Gift Set
I do like buying local so I was delighted to hear about a distiller close to us in Kent called Anno Distillers. Especially when it turns out that it came about through a love for craft spirits. Lifelong scientists Andy and Norman decided to use their expertise and passion to found Anno in 2011, bringing a proud tradition of gin making back to their home county of Kent for the first time in over 200 years. I feel that the best way to find out about a distillery is via a Miniature Gift Set like this one which has an RRP of £16.50. It includes 5cl bottles of their Anno B3rry Pink Gin, Anno Orange and Honey Gin and Anno Elderflower and Vodka.
Photo Gifts from ASDA
I do love a personalised photo gift but they can get a bit samey. So I was pleased to see that Asda have some alternative gifts this Fathers Day. Including photo towels, these  soft and fluffy towels are a great addition to any bathroom or suitcase. I added multiple pictures of the boys in bright colours and was very impressed with the quality of the printing. With multiple photo options you are bound to find something which suits the recipient. A small towel costs £26 and a large £37.
When we travel we like to play card games so this Pairs Game also makes an ideal gift for the husband. The boys will love to see pictures of themselves so this fifty piece game is ideal. You can upload up to 25 different pictures, I chose pictures of our travels. When they arrived I was very impressed, each very thick card measures 5cm x 6.5cm. A set costs £15.00.
With Porsche designer eyewear, you can expect the same luxury you'd get from their automobiles. It's not hard to see why people who chose to try on glasses online loved this look at first sight. The fun shape and outdoorsy design will make for a great father's day 2020 gift! If you are worried about how they will look then the clever people at SmartBuyGlasses have a virtual try-on tool which will show you exactly how they will look on your father.
Society Socks
Society Socks is a bold sock company with a social cause. With every pair sold, another pair is donated to charity. Society Socks are the ultimate blend of craftsmanship and style. They turn the traditional understanding of socks inside out and create products that help people express their individuality. Society Socks supports the notion that socks shouldn't be dull and colourless, but bold and expressive.  They offer a subscription service where you receive two pairs of socks a month and they donate two pairs to charity. Worldwide postage is free, costs vary depending on the length of the subscription, 3 months is £44, 6 months is £85 and 12 months is £155.
Fathers Day Gifts 2020
To celebrate Fathers Day. I am giving my readers the chance to win a Tile Slim for the special man in their lives.  To enter please use the Gleam application below and please note the T&Cs.
Fathers Day Gifts 2020
Competition is open to residents of the UK & Ireland  aged 18 and over
No cash alternative offered
The winner will be drawn at random and will a Tile Slim
The giveaway will close on 28th of June
You will need  to provide a phone number and postal address
I have some other giveaways running at the moment so please check them out in the Blog Giveaways Page above.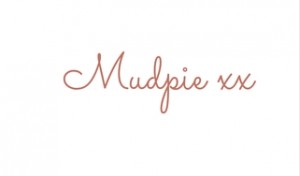 If you've liked this post please follow me on my social media channels:
Mudpie Fridays: Twitter | Instagram | Facebook | Pinterest |LinkedIn
Fathers Day Gifts 2020 Fathers Day Gifts 2020 Fathers Day Gifts 2020