AD Gifted – We were gifted a Yoto Player for the purpose of this post – Review Yoto Player & Discount Code. All words and opinions are my own.
Review Yoto Player & Discount Code. Kipper loves books and stories of any kind. Often telling me ones he has made up. It is lovely listening to his imagination unfold. So when Yoto Player the screen-free audio platform for kids got in contact and asked me if we would like to review Yoto Player I, of course, said yes. I was intrigued by the idea of a screen-free device that gave children some independence with their choices. But at the same time gave us access to mainstream authors such as Julia Donaldson, Judith Kerr and Roald Dahl.
What is a Yoto Player?
A Yoto Player is a connected screen-free speaker. It is controlled by popping in physical story and music cards into a little slot at the back. But only playing the audio content that I can control by a parent app. There is no camera, no microphone and no ads. Which in today's constantly connected world where I fear both boys have far too much screen time really appeals.
Yoto Player Features
The Yoto Player is also a blue tooth speaker, nightlight and a clock
It has a built in battery and a clever magnetic dock to recharge. Which Kipper can use himself.  This means once charged it is fully mobile and Kipper can move it around the house as he likes. He will often take it into the play room with him to listen to as he plays.
The pixel display on the front not only acts as a clock but it also displays pictures linked to the content you are listening to
The app allows parents  to have control over the player. Managing bluetooth pairing, the library, night light colour and clock operating times. You can also use it to make your own cards.

First Impressions
I really liked the way it came packaged in cardboard only.  I did wonder if it was going to be difficult to set it up as we have had bad experiences with wifi enabled devices before. However it could not have been simpler. All I did was switch it on, download the app and pop in the welcome card which came in the pack. The card walked me through how to use the device and some of its features. The app is self explanatory and is also very easy to understand.
Kipper was listening at the same time and enjoyed understanding how it worked. Including using the buttons on the top to move through the tracks. Naturally he could not wait to try out some of the story cards we had received. So we skipped a number of the welcome tracks! But the whole process took about ten minutes. It was so simple.
The welcome card itself once it has been used can then become one of the blank cards which you can over record. Either with the boys creations or with radio and podcasts downloaded via the app.
Things we love
It is so simple to set up – and take hardly any time at all. Perfect when you have an eager four year old who can not wait to try it out.
There are a wide range of pre-loaded cards which you can buy. There are titles from many well-known authors with stories which are great for both the boys ages. Suitable up to the age of 10. Not only that but they are reasonably priced. For example, you can get a Julia Donaldson bundle of six stories for £19.99.  Many of the stories are priced between £4.99 and £6.99.
It is not just stories there are also activities, music, sound effects, podcasts and radio.
Kipper can operate the player all by himself choosing the cards he wants to listen to.
Since we spend a lot of our time travelling the fact that you can download the content onto the player via the app. So that you can then listen to that content without the need for wifi is a big plus. The Yoto Player can hold up to 140 hours of content.
There is also a lot of free content. Yoto Daily is a free piece of audio content which you can access each day. Plus there is also  Yoto Radio which is a kids radio channel that you can access at any point.
The clock feature. Once we move the player into Kippers room we will be making a lots of use of this feature. In the app I can set  the wake up and  sleep time meaning the picture changes from the sun to the moon. Indicating it is bed time.  This is where the night light will come in.

Review Yoto Player Discount Code – £10 OFF
We really like our Yoto Player and can not wait to buy some more stories for it and start creating our own via the blank cards.  My shopping basket is already full! The lovely people at Yoto have given me a discount link which means you get £10 off your purchase if you buy using this link* – £10 off Yoto Player.
*Please note this is an affiliate link I will receive a small commission if your purchase through this link. It does not increase the cost for you in any way.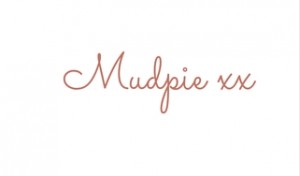 If you've liked this post please follow me on my social media channels:
Mudpie Fridays: Twitter | Instagram | Facebook | Pinterest |LinkedIn