Here we go again. Weeks are still merging into one. My business has confirmed we will not be back in the office again this year. Both boys are still at home and the video which the school released at the end of the week pointed very clearly to the fact that Monkey will not be back this term. I got on the scales and have put on more than one or two corona pounds. The realisation that I need to do something about it now before it becomes an issue hit this week. Which started in earnest on Wednesday this week. We have also started to venture out more in a safe social distancing way. With another trip to a different beach and a National Trust property.
Saturday 6th June
We had planned on doing a full day in the garden but I only managed to get the asparagus in and some carrots before the heavens opened.  So we all retreated inside. Since we had nothing better to do we decided it was time for a haircut. It was the first one so far this lockdown and it was met with some uncertainty by the boys. Daddy ended up doing the cutting and I the entertainment during the process. It really was only a trim! I then had a go at cutting the husbands but talked myself out of it pretty much before I began. Knowing I would not be forgiven if it was un-rescueable by the hairdresser….
Sunday 7th June
We spent the day in the garden. The morning mainly weeding the veg beds and planting out some more seedlings. The boys initially started to help but got bored quickly.  So I ended up leaving the husband to it and doing craft kits with Kipper instead. Monkey was happy mixing cement and laying some paving slabs between our beds. The slabs and cement are old from when we pulled up the previous patio about seven years ago. But surprisingly still useable. I have discovered since starting the garden project that the husband doesn't throw anything away.
Monday 8th June
Mondays seem to come around far too quickly at the moment. There never seems to be enough hours in the day to get everything I want to get done done? After work we took a quick walk around the block Monkey found this giant dandelion. I have never seen one so big. He couldn't wait to blow it so this was all that was left by the time I managed to get my camera out.  When we got back I took photos of our roses. If we do end up moving then this could be the last time I see them bloom. I am thinking of trying to take root cuttings using potatoes. Apparently this is the easiest  way!
Tuesday 9th June
After work I took the boys to ride their bikes. Kipper has been desperate to get over to the field to give it another go. He struggles with stamina at the moment but can now ride round the whole field on his own. Although getting going is still tricky for him. It is lovely watching them race together across the fields. Sometimes the age gap still feels so big but then at other times I can see it reducing.
Wednesday 10th June
The boys and I went out for a walk after work today. We went to a garden which we have not been to since well before lockdown. It was a good bribery technique to get Monkey to complete his school work. Although the weather was not the best they still enjoyed running around. Watching them lark around and enjoy somewhere which is not the footpath next to our house was heart warming. I also liked to see some of the flowers in bloom, feel like we have missed a lot of the flowers already!
Thursday 11th June
Busy workday for me meant I could not take the hour I normally do with the boys. I attended a virtual coaching course and discovered that I much prefer to give a solution rather than coax it out of them. I need a lot more practice. I had an exciting delivery this week. I ordered a paint by diamond picture back in the middle of March when we first went into lockdown. I have been chasing it ever since. It finally turned up and I could not wait to give it ago. I think it is going to take a long time to complete…
Friday 12th June
I had booked the car park at a different more popular beach after our first trip out two weeks ago. Of course I hadn't thought that the glorious weather we have been having would disappear! But when we woke and it wasn't raining we decided to go anyway. Of course it didn't last long but we had picked a spot near some bushes so could shelter from the rain. It wasn't long until it started spitting. But we got a bit longer before the downpour.  Because of the weather it was empty and we managed to eat our picnic so I am calling that a win. Plus it gave us enough time to get home to make yet more cupcakes and have a bit of a tidy up. By the end of the week it always looks like a mini cyclone has raced through the house…
Blog posts this week
A little more productive this week although I still haven't managed to get to some of the many drat posts I have. Who knows I may find the motivation this week?
Have a great week and stay safe  x
You are invited to the Inlinkz link party!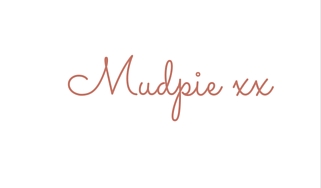 If you've liked this post please follow me on my social media channels:
Mudpie Fridays: Twitter | Instagram | Facebook | Pinterest | LinkedIn