'You are the bows from which your children as living arrows are sent forth"
After thinking this weekend the weather would be pretty dire it has turned out beautiful. Which I am especially pleased about because we had a little trip out on Sunday for my birthday. Although my birthday is not until next week I ceased the opportunity to book National Trust tickets for Mottisfont when Kipper woke me up super early last Friday.
It is a little bit of a tradition, we try to go each year to see the rose gardens. Although it was a sell out there really wasn't many people there. W had a lovely day wandering around and although the play spaces were not open the boys enjoyed watching the fish and climbing the trees. They were also more amenable to pictures. I am finding that they are so happy to be out they will quite happily have their photo taken. Something which I hope will continue!
Which means I was a little spoilt for choice. Although I think these two are my favourites. I took this one of Monkey when we first arrived. Both boys liked the giant rainbow on the front of the Manor House so we stopped to take some pictures. They thought is was great fun to run at me and knock me over! You can see the glee in Monkey's face.
The picture I chose of Kipper is in the walled garden itself. He decided he needed a rest and opted to sit on one of the ropes. Oh to be able to have the balance to be able to do that! I think he was pondering ice cream, as we saw that the ice cream kiosk was open on our way in. Of course we had to have one after our picnic lunch. It really is the simple things.
We had a lovely day out, our first as a family as lockdown starts to ease. It was exactly what we needed and it lifted everyones mood.
This week is looking quite busy at work so we have no real plans other than homeschooling, craft and maybe some baking. Hope you have a great week.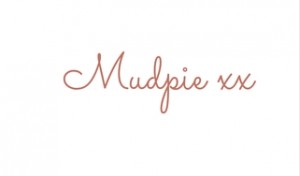 If you've liked this post please follow me on my social media channels:
Mudpie Fridays: Twitter | Instagram | Facebook | Pinterest | LinkedIn