Tough week this week. Not for any particular reason than there was a lot going on at work. Plus it seems people are forgetting about the fact we have two young kids at home. I do not think it is helped by the fact that some schools are now opening up all together or that their kids are back in. So because life has suddenly got easier for a few does not mean its changed here at all. In fact the boys seem to get more feral by the day. Regardless of the house rules we have, discipline from both of us and more tech bans than I care to remember.
Back to school is definitely not happening here. Monkey's school. has come out and said no more kids until Sept.  We were on the fence about sending him back anyway but the thought of the next how ever many weeks stretching out in front of us is rather daunting. Plus the over riding pressure to 'make the most of it' just adds more to the mental burden. Although I agree we should never take anything for granted. Juggling two full time jobs, homeschooling and generally everyones mental well being is hard enough. Being told on social media to 'make the most of it' is really not something I need to hear or take on board right now.
Saturday 13th June
This morning we went out to see my inlaws on a socially distanced basis. We have not seen them for over four months since one of them was really quite poorly at the beginning of the year and needed an operation. Every day we are grateful that operation happened prior to lock down. But it has made us acutely aware of our own movements and the risks we bring. We all sat in the garden and had a cup of tea to celebrate a birthday. A little bit or normality starting to creep back into our lives.
The afternoon was spent in the garden. Pottering around planting out some more vegetables and starting to put the gravel between the beds. With the gravel going in it is finally starting to look almost finished. Although there is still a lot of work to do in other areas, but we should take the little wins where we can.
Sunday 14th June
After getting up early last Friday I managed to bag some tickets to Mottisfont National Trust. It is a little bit of a birthday tradition. I am so pleased we went as it was managed very well and we didn't feel encroached on at all during our visit. The roses thanks to the extra heat and the recent winds were not looking their best (as they do not dead head there), but it was still a lovely day out. The boys allowed a rare photo of the three of us. Excuse the grey hair!! I have not be brave enough to try it myself at home yet.
Monday 15th June
After a lovely weekend Monday came round with a bump. Just like many other days it was a real blur of work, homeschool and arguments about both! Right at the end of the day I took Monkey out on his bike to  let off some steam. Looking at his feet flat on the ground in this photo I am wondering if we will need to put the seat up or look to get him a new one!
Tuesday 16th June
No different to Monday really just work and home schooling. At the end of the day we needed to change the stick insects brambles over. The boys went out to cut some in the lane. It was fun and games to get it transfer over,  as they are now so much bigger. Plus we have a couple that like to try and escape. Who knew they could move so fast!

Wednesday 17th June
After not doing much after work on Monday and Tuesday this week I was determined to give the boys some attention. So we headed out right at the end of the day and although it threatened rain a couple of times we actually stayed pretty dry.
Thursday 18th June
All day remote team meeting at work today. It actually worked quite well but just by definition meant I wasn't able to respond to clients queries. So ended up having to catch up at the end of the day. So no outside time with the kids at all today. I did spend some time on my diamond painting once they were in bed. It is quite time consuming. I just hope it looks like it should do by the time it is finished otherwise there will be a lot of wasted hours…
Friday 19th June
My favourite day of the week and we headed out towards the beach again. This is the last of the pre-booked slots so we will have to decide whether we are going to book some more or not. On the way we pass a field where we found poppies last year. Being a lot earlier than last year there was not as many. But still enough for a photo stop. Plus it was empty!
After we continued our drive  to the beach. The boys went in the sea twice, built castles and ate our picnic. And although the weather looked like rain when we first arrived it was beautifully sunny by the time we left.  The views were beautiful and a reminder than we do not need to go abroad!
I am hoping this coming week should be a little quieter work wise, it is my birthday on Monday and Monkey's on Friday – which I still need to do all the prep for! Wish me luck.
Stay safe x
Blog posts this week
Still not up to writing at the level I was pre lockdown. Don't know whats wrong with me as I have plenty of draft posts!
You are invited to the Inlinkz link party!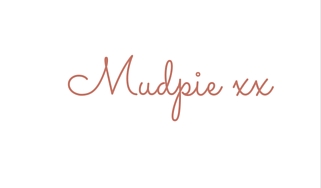 If you've liked this post please follow me on my social media channels:
Mudpie Fridays: Twitter | Instagram | Facebook | Pinterest | LinkedIn