AD – This is a sponsored blog post on imaginative play, I have been compensated for my time.
I don't know about you but I am fast running out of ideas to keep the kids entertained at home. Many of my imaginative play ideas have already been used several times over. Both the boys and me are getting pretty bored of them if I am honest. So I was delighted when I found out that Soltan have launched a new imaginative play pack.
The play pack is co-written by Harry and Izzy Judd and psychologist Emma Kenny. Harry Judd is the drummer from pop group McFly. Harry and his wife Izzy have two young children so are talking from experience,  with both of them having written books they have decided to team up with Soltan to share some much loved family games. They are joined by Emma Kenny who is a psychological therapist focusing on mindfulness. She believes that by starting children on a mindfulness journey when they are young, it will help enhance their overall mental health and wellbeing.
I have been using the imaginative play pack with the boys. It is packed full of activities and games that help to encourage children's imagination and creativity. We are lucky to have a garden, but the ideas are just as relevant for balconies or local green spaces. The best part about the Imaginative Play Pack is that is free and you can download it from http://www.boots.com/soltan/imaginative-play-pack.
Our experience of the Imaginative Play Pack
The boys had a lot of fun this weekend trying out one of the activities. They opted for Nature Inspired Works of Art. I really like the fact that all the ideas and games use simple things that you can find around the house or in an outside space. Perfect for the current environment. The boys set about finding things in the garden to create their work of art. The picked up twigs, flowers, leaves and petals to make their creations.
Monkey decided to make a picture of his daddy for Fathers Day. He chose twigs to make the face and decided to use leaves to fill in the face. Declaring that daddy is now green and finding it hilarious. He found a red leaf for the mouth and insisted on making sure he had a blue beard.
Kipper on the other hand had decided to create me. He was all about the glue!  But never the less he enjoyed telling me all about what he was up to. It gave us the opportunity as a family to spend some time outside being creative. Which is something that neither of the boys really like to do. I have always struggled to get them to sit and draw or colour in. So this was a great activity for them, encouraging them to turn our garden into a playground. I was quite surprise by how resourceful they were with the materials they found. Although I had to draw the line at the huge rocks they wanted to include.
The benefits of being outside
Like many parents I really notice the difference in the boys mentality when we have spent time outside. They are happier, more amenable and bicker less. Meaning that as parents we are also less stressed. Playing outside is important for children's creative and imaginative development. Our experiences are backed up by Soltan's research. In their report they revealed that 57% of parents report their child being happier with a huge 96% say that their child sleeps better when they spend a substantial amount of time outdoors.
One of the things I have always been aware of when we are spending time outside, is making sure the boys and my skin is protected. We have been using Soltan Kids Once 8hr Protect & Play SPF50 Suncream which offers up to 8 hours of sun protection.
Soltan Kids Learn to Reapply UV Detection Stickers
I have also discovered the new Kids Learn to Reapply UV Detection Stickers. Coming in packets of eight there is enough for a weeks supply. Designed with skin mimicking technology the sticker will ensure that enough suncream has been applied and then will change colour as the suncream wears off. Changing from clear to purple as the boys go from protected to not protected letting me know when it is time to reapply suncream. As  the stickers are both water and sweat resistant one sticker will last all day. This really helps to give me peace of mind when playing with the boys outside. It also means I can focus on what we are playing rather than worrying about their suncream. Find out more about the stickers and the Soltan Kids Once range on the Boots website.
So with the boys now fully protected from the sun I can not wait to try out some of the other activities in the Imaginative Play Pack. The nature memory game has been requested next so we will be trying that out after home schooling this week. Don't forget to download your own copy here.
What have you been up to in your outside space these last few weeks. I would love to hear about them in the comments below.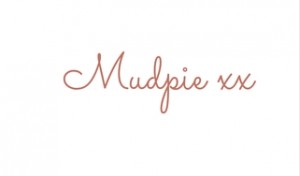 If you've liked this post please follow me on my social media channels:
Mudpie Fridays: Twitter | Instagram | Facebook | Pinterest | LinkedIn