AD – This post has been written in conjunction with Wickey. I have been compensated for my time.
We are very lucky to have a wickey sandpit in the garden. Which means the kids get plenty of opportunity to play in the sand on a regular basis. It is a fantastic medium for play and learning especially for pre schoolers. With Kipper going to school in September I am keen to encourage as much learning through play as possible.  So here are 10 sandpit activities to try with preschoolers.
10 Sandpit Activities to try with Preschoolers
We are big fans of Imaginative Play and a sand pit is ideal for creating various different settings. Such as a desert safari scene with play animals. A building site with diggers or a dinosaur world full of volcanoes.
Mark Making – sand is brilliant for encouraging little ones to mark make. Even before they can form letters. Straight lines, squiggles, circles what ever they feel like doing. Either with finger or a twig.
Letter Formation – moving on from the above activity if they show interest and want to then sand is a great medium for letter formation. We are currently teaching Kipper how to spell his first name, he really enjoys writing in the sand. More often preferring it to pen and paper.
Hide and Seek – sand is great for hiding little objects in. Once they have found them all then you can extend play further with our Toddler Memory Game.  We have also played this using a toy metal detector which also helps with understanding different properties.
Pretend to be at the beach – what is there not to love about being at the beach. We have been missing our beach trips. But at least with a sandpit we can pretend by building sandcastles, decorating them and adding little paper flags.
Get creative with Shell Art. We tend to collect shells and interesting looking stones from our travels. They make great materials to create pictures in the sand. You can add flowers, leaves, sticks, the kids are only limited by their imaginations.
Water Play –  my two love adding water to sand. Just grab a watering can or a squeezy bottle and let them make pictures and have fun. My eldest really enjoys creating moats for his sand castles.
Sand Art Pictures – using PVA glue paint a picture with glue before sprinkling sand for the sand pit over the top.  If you don't happen to have any PVA glue at home the it also works with paint and adds extra texture.
Make Sand Mudpies – we are big lovers of Mudpies here. Making them in the sand pit you can create a whole different pie using props such as pebbles and flowers to decorate. You may even want to set up your own restaurant.
Spray Paint Art – they boys love it when we get our home made spray paints out. They work just as well on sand as they do on paper. Plus they add a new dimension to many of the activities mentioned above.
Win a FATMOOSE Sandpit
If you are looking for a sandpit to try out these ideas in then why not consider a FATMOOSE Sandpit. Having tried one of their sister company sandpits out four years ago and it still going strong I can vouch for their durability. But don't just take my word for it. The lovely people at FATMOOSE are offering my readers the chance to win a SandSeat sandpit 110×125 cm with lift-up lid worth £94.95. The FATMOOSE SandSeat sandpit 110×125 cm is a real statement in terms of style and quality. The sandpit is fitted with a lift-up lid that can also be used as a bench… just as simple as it is brilliant!
If you would like to be in with a chance of winning your own FATMOOSE  SandSeat sandpit 110×125 please enter via the Gleam application below. Please note the T&Cs and good luck!
FATMOOSE SandSeat sandpit 110×125 worth £95

Competition is open to residents of the UK & Ireland  aged 18 and over
No cash alternative offered
The winner will be drawn at random and will win a FATMOOSE  SandSeat sandpit 110×125
The giveaway will close on the 19th of July at midnight
You will need  to provide a phone number and postal address for delivery
I have some other giveaways running at the moment so please check them out in the Blog Giveaways Page above.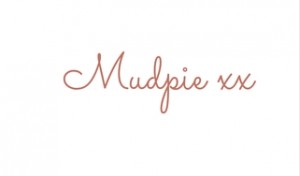 If you've liked this post please follow me on my social media channels:
Mudpie Fridays: Twitter | Instagram | Facebook | Pinterest | LinkedIn
10 Sandpit Activities to try with Preschoolers