The overwhelm is real here today and I am looking forward to a weekend at home to get on with some gardening jobs. As well as sorting and cleaning as the house seems to have suddenly become beyond messy. To be honest it is never a showroom since we are both trying to work full time, home school, and have a preschooler at home that enjoys emptying and trashing every room in turn. Even the bathroom is no longer a sanctuary. It came to a head this week when Kipper got banned from the playroom for two days. He needs to learn to clean up after himself. It has worked for a little while …
We had a busy weekend with some trips out on a socially distanced basis and I seem to have a fair amount of blog work on. Or at least posts that I want to write. Which traditionally I have done in the evenings. However, since lockdown, I just do not have the energy by the time the evening arrives. So I am now trying to fit it in at the weekend instead and it seems to be working better. My goal this week is to catch up on our lockdown diary which I am about two weeks behind on…. If you want to read what we go up to last week then you can do so here – Our Adventures in Pictures: 366 Week 25
Saturday 20th June
Caught up in the garden in the morning. there is always something that needs weeding. With the heatwave planned this week, I also wanted to try and move some things out of the greenhouse. Although I never managed everything I wanted to do. Our second lot of peas have gone in the garden and I am hoping to plant out the Brussell sprouts soon since they have gone a bit mad. We had planned to start to dig up some of the potatoes too as the plants are starting to die back. Maybe we will get a chance in the week.
In the afternoon we went to Wakehurst Place for a socially distanced meet up with my parents. It was decided last minute so I could only get mid-afternoon tickets. As they are operating timed entry only. I forgot how big it is and we could have done with some more time if I am honest. Thankfully it was open until 6 so we did manage couple of hours.
Sunday 21st June
We planned a trip out for Father's Day as soon as the gardens and National Trust places use to started to open up. We went to Leonardslee Gardens which is very close to us and meant we could still get home and spend time cooking a nice dinner. It was very hot but the boys enjoyed seeing the Wallabees and they had model boats on one of the lakes. Unfortunately, Kipper fell over and grazed his knee which is the first time he has done it for a long time. It was quite a bad graze so he spent most of the time on the husband's shoulders.
We did have roast pork belly to make up for it when we got home.
Monday 22nd June
It was my birthday today! I was working. I do normally take the day off but there didn't seem much point. Plus it would all still be waiting for me on Tuesday. I was spoilt by the boys and had a couple of bunches of flowers delivered. Including some lovely peonies which are my absolute favorites. After work, I did escape with Monkey to do a spot of strawberry picking which was a lovely way to end the day.

Tuesday 23rd June
Not a great day, this is the state of our lounge after I had been on a work call for on and half hours. Guess who tied it up after. This has got to be my least favorite part of the lockdown the continued mess of the house. Didn't do anything after work tonight, a rather boring day altogether to be honest.
Wednesday 24th June
We did manage our outside time today, I find by Wednesday that we all really need to get out in the fresh air. The boys were not their usual happy self at being outside and I am not sure if it was the heat. Or that they are starting to bore of the same thing day in and day out. We did manage to find some ladybirds during our walk. Monkey is fascinated with them and would like to buy some to keep as pets. I have explained that this is not possible but he thinks they can live harmoniously with the stick insects!
Thursday 25th June
By far the busiest day of the week. I took no photos today other than the below for our game of Scattergories at work. We have a zoom call every Thursday where we have a quiz or similar. I hosted this week but the kids were restless and wanted to join in. Once the kids were in bed we set about getting the kitchen ready for Monkey's birthday. Setting up streamers and a Harry Potter platform 9 3/4 wall. And I have to ice the cake and wrap presents too. It was nearly 1 am by the time we had finished and headed to bed. The only benefit of being up at that time was that I managed to get some National Trust tickets for next weekend. I can't believe it took fourty minutes.

Friday 26th June
Monkey's birthday! He was up at 4.30 am! Although it didn't open presents until near seven. We had a couple of hours at home in the morning and then headed out on an adventure with Goboats. We had previously had a trip with them when we visited their Paddington hire location. So we knew what to expect and knew it would be a safe day out as its only us on the boat and everything is cleaned down thoroughly. It was very hot but we all had a lovely time out on the river, oggling at the amazing houses and watching people on the river.
When we got back we had an Indian take out, a direct request from the Birthday boy. Before settling down and watching Harry Potter Two. Monkey had never seen it before and loved it. I had brought some Harry Potter treats for him to have as we watched it. There were jelly slugs, a bottle of butterbeer, a chocolate frog, and some Bertie Bots beans. Monkey was not a fan of the butterbeer but thought it hilarious you could get grass, pepper, soap, earwax and vomit flavoured jelly beans. More so when he could trick his dad into eating them.
We've also promised toasted marshmallows and star gazing once the weather gets more reasonable! It started raining when we got home and I think it has been going ever since!
Stay safe x
Blog posts this week
I am quite impressed with myself and would like to think I may have turned the corner with writing since I have actually wanted to write this week. I think it is because I could write about some days out again. Since we have been lucky enough to visit a couple of National Trust places over the last couple of weeks. It goes to show that's where my heart is and that sharing crafting and recipe posts really isn't me. Let's hope I manage to continue next week!
You are invited to the Inlinkz link party!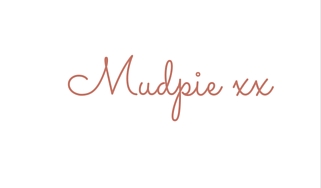 If you've liked this post please follow me on my social media channels:
Mudpie Fridays: Twitter | Instagram | Facebook | Pinterest | LinkedIn