'You are the bows from which your children as living arrows are sent forth"
Despite having a busy week, I don't feel like I have taken many photos! It was Monkey's birthday this week and mine! With them so close together mine tends to pale into insignificance, especially this year. Not that I mind I did get to see the roses at my favourite National Trust.
For Monkey's birthday, we had a day out with GoBoats on the River Thames. It turned out it was a lovely way to celebrate on a safe socially distanced basis. Although it was very hot! The boys loved messing about on the river and especially when Hubby did 360 turns under the bridges. It was quiet on the river so it wasn't too much of a problem. This photo was taken under the last bridge before we returned to the mooring.
Although I was getting them to pose they were goofing around after attempting to play pass the parcel on the boat. But I love this photo as they are smiling naturally. Especially Kipper who has a tendency at the moment to scrunch up his face when I ask for a picture. Playing with the oh so precious pokemon coins which Monkey is obsessed with. Thank goodness for eBay!
We had a wonderful day out and Monkey had a great birthday. Even though the weather stopped us toasting marshmallows, we decided to have a Harry Potter-themed evening. Watching the second movie which is new to him and eating Harry Potter inspired snacks and drinks. Including Bertie Bots beans (eugh) and Butterbeer. It was a late night but one he will always remember. Hope you all have a great week, stay safe x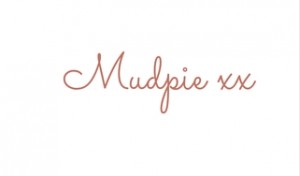 If you've liked this post please follow me on my social media channels:
Mudpie Fridays: Twitter | Instagram | Facebook | Pinterest | LinkedIn