This week seems to have gone by pretty quickly in a blur of working and homeschooling. With very little else to keep us occupied. The house is still a bomb site and I have literally given up on the kids bedrooms. Having lived now for over 100 days in lockdown I don't know why I am surprised. But as the saying goes a tidy home equals a tidy mind…
With countries starting to open up we are now faced with a different quandary. Do we or don't we? Although we have had a lot of trips cancel this year both in the UK and abroad, Jersey, Cornwall, Spain, Croatia to name a few. We still have a couple of plans for the Summer months which at the moment are still on. But do we? To help dip our toe in the water we have arranged a long weekend at the beach on a beautiful self-catering resort which I am looking forward to.
Saturday 27th June
Spent the morning in the garden, there is so much to do with the veg beds now that I am not sure one day is enough at the weekend. I cleaned out all the plants from the greenhouse as it is just too hot in there for them at the moment. It means I can plant up the remaining gherkins and a couple of extra cucumbers we were not expecting. Although it is a bit late in the season in theory we should still manage to get a crop. We also moved the tomatoes outside. We have lots of tomatoes but they are not changing colour yet.
At lunchtime, Monkey had a virtual party with some friends. It was a magic party and I was actually really impressed. They learned some great tricks which we easy and yet impressive at the same time.
The weather tuned in the afternoon so I spent it trying to get straight for the week ahead in blog space and actually managed to write two blog posts. Amazing which I can do when I am away from the TV!
Sunday 28th June
More garden time and blogging predominately. We have started to harvest our potatoes as they had started to die back. Plus we pulled some rainbow beetroot, the last of the radishes and some more cucumbers. For kids, this is definitely the fun bit of gardening. There is something about homegrown potatoes they taste so good. I have purposefully been staying away from carbs bu made an exception for these!

Monday 29th June
Slow start to the week. Monkey has pretty much had enough of homeschooling and spent the morning playing with some of his birthday presents. I found these magnets on Amazon which both the kids are crazy for and they were significantly (like a quarter of the price) than the branded version. He was very impressed with his plane and wanted a picture.
Tuesday 30th June
Not much going on. Managed to add a newsletter sign up to each of my blog posts in the evening. For someone who is not very technical when it comes to behind the scenes blog stuff, I was pretty impressed with myself. A bit sad that it is the highlight of the day though. And my new birthday slippers which I have been wearing a lot more than I imagined I would this time of year.
Wednesday 1st July

Wednesdays are fast becoming my second favourite day of the week(behind Fridays). After work, we ventured out for a walk which has become our habit. Although like usual it rained and this time because it had been so warm in the day we did not have our welly boots on. So got drenched. By the boys really weren't that bothered by it.
Thursday 2nd July
Another day full of work and home school. Thursdays are always busy as I try and finish everything up for the week. I also have end of week reports to complete which I try and do as the week goes along. But inevitably they end up waiting until Thursday. The only photo I took was of the peonies which I treated myself to at the beginning of the week. I was lucky to find them online since the season is almost over.
Friday 3rd July
Today we went to a local strawberry picking in the morning to a small local place. I was surprised by just how busy it was. Despite the fact we got there first thing. The kids enjoyed it. Although I lost my mobile phone within a couple of minutes of being there. It slipped out of my pocket and into one of the bushes. Thankfully I found it with the help of another family. Although I was a little panicked!
At lunchtime, we headed to Wisely I had only managed to get afternoon tickets which was fine. But I was shocked by just how busy it was.  I suppose it is because we are use to National Trust properties which seem to have it much more under control. The kids enjoyed running around the Pinetum and I liked looking at the flowers. Plus they had some pretty cool sculptures which we enjoyed finding.
Stay safe x
Blog posts this week
Not sure if this is going to be a habit but again I managed to publish posts each day last week. Which is a minor miracle and I can not promise to keep it up.
You are invited to the Inlinkz link party!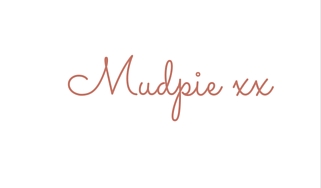 If you've liked this post please follow me on my social media channels:
Mudpie Fridays: Twitter | Instagram | Facebook | Pinterest | LinkedIn