AD – I have been gifted the items featured in this blog post and I have been compensated for my time.
Since we have been in lockdown now for over 100 days I have been on the hunt for comfortable stylish loungewear. Something which I can work in, run around after the boys in and relax in. When I was approached by Femme Luxe to order some pieces from their website. I was delighted to see that they had so many loungewear sets to pick from.  With a huge variety of different colours and styles, you are bound to find something which works for you.
If you have not heard of Femme Luxe before they are an online fashion brand that focuses on providing something for every gal regardless of your style. Looking through their website I can see that coming out in the pieces they offer. Which is why a slinky red number also made its way into this blog post. Their items are well priced and quite often they have site-wide discounts running ahead of a season change. This is what I chose.
Femme Luxe Loungewear Review
Khaki Loungewear Tracksuit Set – Maria
This was my favourite piece from their loungewear sets that I ordered. Coming in a lovely khaki colour it is a set I would happily wear outside of the house. Verging on smart it looks great with a pair of trainers or even flipflops and will be ideal for the school run. Made from a soft knitted material it is very snuggly. The trousers have a drawstring waist and there is plenty of room in my usual size around the waist. They also have an elasticated ankle so will no ride up and would be perfect for yoga.
The top has a round neck and would also look great on its own with a pair of jeans. It is such a versatile colour I can see myself getting a lot of use out of it.  Especially when we start to be able to travel again, it will make an ideal flight outfit! They have the set in several different colour options, I already have my eye on the navy and charcoal. Currently, on reduced from £38.98 to £16.99 it is a bargain.
Black Oversized T-Shirt & Leggings – Everleigh
Who doesn't love an oversized tee? And when they come with leggings too that's a win, win. The T-shirt is lovely and thick with a classic crew neck and so comfortable and easy to wear. Plus because it is oversized and black it is another item that is so versatile. Never underestimate the power of a black tee and denim jacket.
The leggings are not quite as thick and a little baggy around the ankles, knees, and waist. I probably would have got away with a size down.  Which I will know for next time. They are fine for running around at home or getting on with the veggie patch. After all, that is what loungewear is for when you have two young children! This set is also on sale at the moment reduced from £27.98  to £13.99
Brown Ribbed Belted Loungewear Set – Asia
I was drawn by the belted option and the ribbed material. The top has a deep v neck and split very stylish sleeves. Also because it has side splits to match the top actually hangs really nicely. I like the added versatility of being able to tie the belt at the front or give the top a slightly different shape by pulling it in slightly at the waist and being tied at the back. It makes it very different from some of the other loungewear sets that Femme Luxe offers.
The trousers are almost like leggings which sits me as I much prefer that style of loungewear. They have an elasticated waist.  The colour doesn't really suit my skin tone as much as I would have hoped. Which is a real shame as its such a great natural colour. However, they do have it available in a wide range of other natural shades and also some gorgeous Summer pastel colours. I do like the fact that if you find something you love with Femme Luxe you can buy it in multiple colours. The belted loungewear set is also on sale reduced to £19.99 from £45.98
Wine Belted Bodycon Midi Wrap Dress – Angelica
When I saw this it really appealed to me and ticked so many boxes for what I look for in a dress. I know a bodycon dress is not exactly loungewear but I loved the wine colour. Not only that it comes in a midi length which is my preferred option and has draped sleeves. I was very impressed with the thickness and quality of the fabric and the colour is as beautiful as it looked online. I did size up for this and I am glad I did. Now I just need hubby to take me somewhere special to wear it.  It's an absolute steal at the moment currently reduced to £16.99 from £33.98
Overall I have been very impressed with the items I have chosen and I know I will get a lot of use out of them going forwards.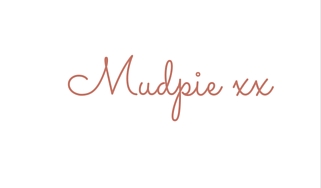 If you've liked this post please follow me on my social media channels:Mudpie Fridays: Twitter | Instagram | Facebook | Pinterest | LinkedIn