AD Gifted – The items included in this post have been given in return for a feature in a Gift Guide for an Eight Year Old. All words and opinions are my own. Please note a link marked with a * is an affiliate link. Should you buy anything I will earn a small commission at no cost to you. Gift Guide for an Eight Year Old
Gift Guide for an Eight-Year-Old. Monkey turned eight a couple of weeks ago. On the run up to his birthday, I asked around friends to see what gifts they would be buying for their eight-year-olds. And the conclusion we came to is that they didn't know either. So I went on the hunt for some fun and practical gifts. Some that relate to experiences rather than toys specifically. Items that can help him stay fit during the lockdown and also some more practical items for the Summer we have ahead. Here is our Gift Guide for an Eight Year Old:
Two Bare Feet Body Boards
Both boys absolutely love the beach and we have been fortunate enough to have a couple of beach days recently as lockdown lifts. Monkey has wanted a bodyboard for the longest time and I know he will be so excited when he gets to use it in the sea for the first time. For an eight-year-old typically you need a 37 inch board. Two Bare Feet bodyboards boast a soft, textured XPE deck which are more durable and grippy than cheaper fabric-covered boards and they are combined with a super-smooth HDPE slick base to make easy gliding across and through the water.
When choosing a board the length of the bodyboard should ideally allow the nose to be within 2″ above or below your child's belly button when standing the board on the floor. Monkey's board has an RRP of £29.99 but Two Bare Feet has a sale on at the moment across their website.

Shortie Wetsuit from Konfidence
We were fortunate to work with Konfidence last year as one of their swimology ambassadors. As part of this we tried out their Shortie Wetsuits and I would not consider any others now. They make a great Birthday gift too because they are practical and it means that the boys can stay in the water much longer. Which is a big win as far as they are concerned. Available in a range of sizes from age 3-4 right through to 11-12 in both blue and pink options. We have got so much wear out of them, they last really well. We have kept Monkey's smaller size for Kipper when he's a bit older. Well worth the reasonable price tag of £29.99.
GeoSafari® Vega 360 Telescope from Learning Resources
Monkey has been obsessed with the stars for as long as I can remember. We live somewhere with very little light pollution and he loves gazing at the stars trying to spot star formations. So what better gift than a telescope. But the GeoSafari® Vega 360 Telescope from Learning Resources is not just any telescope. It is a fully working science tool that is ideal for exploring the night sky and exploring nature. Not only does it come with a tabletop tripod but it also comes with two different eyepieces a 20mm and a 9mm which allows a range of different viewing options.
Offering a range of magnifications at 20x, 40x and 80x.  Super light it is easy to carry around and has been an instant hit with Monkey. Plus I love that it has created a passion for him and he is learning all the time. The GeoSafari® Vega 360 Telescope is priced at £48.00.
Kid Kanteen
If you have little ones that are part of Beavers, Cubs, or Brownies then these are perfect for camping. Either with their lodge or as a family. Also, we have been having a lot more picnics on our walks and days out so Klean Kanteen's range of kids' products is a godsend. Especially their insulated items. These 8oz food containers are very useful size for picnics we opted for both a normal container and an insulated one. The insulated one will keep food warm for 5 hours or cold for 10 hours. Both containers come with leak-proof lids.
I am just impressed with their insulated kids' bottle. With all the hot weather we have been having, it gave us the opportunity to really put it through its paces. The 12oz water bottle which has a fun design for and colorful sports cap features their safe, chip-resistant Klean Coat powder coat finish. Each bottle has a climate Lock double-wall vacuum insulation which means liquids are good up to 12 hours hot and 40 hours iced. Prices start at £18.95 for the container and £29.95 for the insulated one.
Build Your Own Plane Launcher
We are big fans of construction toys and this Build Your Own Plane Launcher is just that. But also totally different from any construction toy we have tried before. The 47-piece kit contains detailed instructions, press out the pre-cut parts and elastic bands. It also includes 10 different fold 'n' fly paper planes. It includes simple instructions to create your bespoke planes. And allows you to experiment and see how their performance can be affected by combining the integrated power scale and changes to the plane's flight dynamics. Made using sustainable cardboards and no plastics, it is not only fun and engaging to use, but also environmentally responsible. Plus you do not need any glue so its mess-free! Priced at £16.99 and available to buy online from their website.
Eat Sleep Doddle Pond Life Tablecloth
This is such a clever idea, not only fun but also educational. This beautiful table cloth is designed to be coloured in with the pens provided and then placed in the washing machine on a warm wash. So that it can be coloured in all over again. Eat Sleep Doddle offers a wide range of different products including table cloths, pillowcases, placemats, and bags to name a few. I specifically picked this one as both boys love pond dipping. Plus it also teaches about the life cycles of frogs and dragonflies. Something that Monkey has been learning about during homeschooling.  Measuring 130cm x 85cm the tablecloth is priced at £22.95 it makes a very different educational and practical gift. Buy online at the Eat Sleep Doodle website.
So 
Sand

 

DIY

 – Satisfying 

Sand

 Ball Case

Who doesn't like sand? But this is no ordinary sand So Sand DIY allows you to create your own magic sand from scratch! I love how this is a craft activity that Monkey will finally be pleased to partake in.  Simply cut, design and shape a range of colourful magic sand creations using the fabulous AMSR ball guides. Select your colourful sand, mix with the magic solution, and knead together! There are also lots of exciting decorations included to let you add the finishing touches.  RRP £12.99 and is available to buy online from Amazon and other highstreet toy retailers.
The Good Life Board Game
This game really resonated with us, as during lockdown we have been rediscovering our love for growing your own. Monkey has really enjoyed being involved. So The Good Life Board Game where you move around the board with your wheelbarrow collecting fruit, vegetables, pigs, and chickens is right up his street. The winner is the first person to fill up their allotment but with the I love how the playing pieces are made from wood, aimed at 7+ years and for 2-4 players I can see why it has been awarded the 'Family and Education Awards Seal of Approval', and 'The Good Toy Guide 'recommended'.  Available to purchase online from The Good Life Game at £29.95 with free p&p.
Orchard Toys Great Britain and Ireland Jigsaw Puzzle
Orchard Toys is another one of my go-to brands for gifts. They offer such a wide selection of games and puzzles. As a traveling family and with many of our adventures focused in the UK this year I was drawn to the 150 piece Great Britain and Ireland jigsaw puzzle. Suitable for 5-11 year olds,  it will help Monkey discover and learn uncover the hidden treasures, wonderful places, animals, and food of Great Britain & Ireland! Different countries are colour coded to make it easier to learn about different foods and cultures. There is also a giant poster for additional learning and to help aid the completion of the puzzle. Which once completed measures 88 x 61cm. RRP £15.50
Orchard Toys What a Performance Game
We love this game, you can read a full review of what we thought of the game here.  Part of the reason we love Orchard Toys What a Performance Game is that is so interactive and different to other more standard board games. It is made up of over 300 challenges to perform so there is a lot of variety and no two games are ever the same. Can you pretend to be a monkey, make a noise like a firework, or wiggle your ears? If you can't, use the magic decoder and reveal your hidden forfeit on the back of the cards. Aimed for children over the age of 5 and can be played with 2 or more players.  RRP £17.50
Fun outside with Wicked
Wicked  is a fun, young company that focus on trying to get kids away from their phones and tablets. With toys specifically designed to keep them active both inside and outside. With the effects of lockdown affecting us all and Monkey getting nowhere near as much exercise as he would normally. These well-priced toys are a great way to encourage movement
Indoor Booma – The Indoor Booma is made of soft, safe foam, so it won't cause any damage. This isn't just any foam though, it's our specially engineered 'memorang' foam, which can be 'tuned' for different flight paths.  It's perfect for throwing around larger rooms or even in the garden (as long as it's not too windy!) and when thrown as instructed, it will fly 4-6 meters and return to the spot. Available in red, yellow and blue and priced at £6.00
Mega Jump Single Rope –  Whether you're a complete beginner or an advanced level jump roper, super smooth rotation is key, that's why Mega Jump has high-quality ball-bearing axles for super silky smooth spins. Of course, the rope first needs to be the correct length for the jumper so we've made it super easy to adjust the length to suit each person, thanks to our specially designed rope release mechanism.  Available in red and blue priced at £8.00
UKick – Fusing elements of badminton and street football, the aim is to keep UKick off the ground for as long as you can. Use your hands or feet, play alone or with friends.  Priced at £8.00.
Suneez Kids Sunglasses – Virtually unbreakable Suneez are made from flexible material allowing them to bend without snapping. Included in the box is a handy silicone strap, so they won't fall offand are less likely to be lost.  Suneez blocks 100% of harmful UVA / UVB rays up to and including UV400! The lenses are polarized for crystal clear images that cut through glare and give the best clarity. Plus there is a  microfibre carry pouch that cleverly doubles as a cleaning cloth. Available in a range of funky colours RRP £25.00
EUGY from Brainstorm Toys
What eight-year-old doesn't like a collectible? But these are collectibles with a difference. EUGY are 3D models! Beautifully detailed yet simplified miniature animal figures with a couple of spoons of cuteness added in.  Kids will collect and treasure them. Made from environmentally friendly, biodegradable card with natural eco-friendly ink and non-toxic glue. There is lots of different animals to choose from all you need to do is stick the pieces together in numerical order. Available to buy online from Amazon, prices are between £6-8 each.
QUIRK
Recently launched QUIRK is another great travel companion. Embrace your silly side with sounds and actions while causing a whole lot of mischief for your family and friends. Get your best impressions at the ready to gather characters and claim your quirky title by collecting the most 'Quirks'. Quirk! is an amazingly-silly game for fantastically-fun people and provides interactive play for all ages. With 26 characters, each game includes 2 decks of cards so you can mix and match your favourites to make every game different. Designed for 2-6 people and gameplay lasting on average between 15 and 60 minutes it is a lot of fun. Unsurprisingly its a hit with Monkey who does seem to be on a winning streak! RRP £12.00
Heromask Langauges
This is a great accompaniment to homeschooling. Monkey is not a fan of learning languages and we have really struggled with keeping up with his Spanish lessons. This virtual reality headset can be used to help teach Spanish, French, German, Italian, English and Chinese. You need to download the game onto your apple or Android phone. The goggles can be used by both children and adults which I think is a nice touch as it means they can be used with other games. Monkey does enjoy playing and I think in time it will definitely help his language skills. There is also a maths version. Heromask Languages is available from Amazon and costs £39.95.
Popcorn

Poppin Game

Popcorn Poppin is the classic 'hot potato' game with a modern twist. Players have to pull the string on the popcorn bucket and start the game by "popping" the special dice and following the instructions it gives you. Pass the popcorn forwards, backwards, skip the next player or roll again – the objective is to get it out of your hands before the Popcorn Pops! This game appeals as it only has a fifteen-minute playtime which means it is good for fitting between homeschooling and other tasks. Suitable for ages four and over and two or more players. The game retails at £14.99
Reflective Notabag Mini
Reflective Notabag Mini is a smaller version of the Reflective Notabag, made from high visibility reflective material. It quickly transforms from a bag to a backpack with a pull on the straps. It is a perfect companion for children size 122–164cm and is ideal for field trips, sports activities or bike rides. Inside the bag, there is an attached pocket where you can keep your wallet or your keys. When the bag is not in use, it folds into that pocket and becomes a hand-sized pouch. The Reflective Notabag adds extra safety by making cyclists, pedestrians, skaters, or pretty much anyone carrying it visible at night. The boys really enjoy theirs and they have had a lot of use on days out.  Plus it saves me carrying around everything! Win win. RRP 21.95€
Giveaway – WIN a So 
Sand

 

DIY

 – Satisfying 

Sand

Ball Case – Gift Guide for an Eight Year Old

To enter please use the Gleam application below and please note the T&Cs.

So Sand DIY – Satisfying Sand Ball Case

Competition is open to residents of the UK & Ireland  aged 18 and over
No cash alternative offered
The winner will be drawn at random and will receive So 

Sand

 

DIY

 – Satisfying 

Sand

 Ball Case
The giveaway will close on 2nd of August
You will need  to provide a phone number and postal address
I have some other giveaways running at the moment so please check them out in the Blog Giveaways Page above.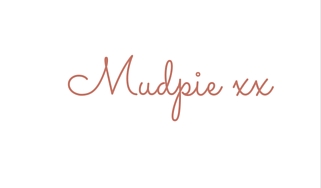 If you've liked this post please follow me on my social media channels:
Mudpie Fridays: Twitter | Instagram | Facebook | Pinterest | LinkedIn
Gift Guide for an Eight Year Old Gift Guide for an Eight Year Old Gift Guide for an Eight Year Old