The best place for crabbing in West Sussex. Without a doubt, we have found the best place for crabbing in West Sussex. Having visited numerous times and always had success it's now our go-to place. We discovered Littlehampton when Monkey was about three. Initially being attracted by the Harbour Park. It's only more recently that we have really discovered just how good it is for crabbing.
Our first ever crabbing experience was at Cromer when we visited for my 40th Birthday. Not exactly what I was really expecting to do! We have tried several other places since and had very little success. There is nothing worse than taking the kids crabbing and not catching anything!
Three different places to crab in one location
Littlehampton has a gorgeous beach but it's the harbour wall which you want to head for. There are actually three different places to crab. Most people head to the main promenade which is right next to Harbour Park and the pedalo lake. The prom has recently undergone a refurbishment so the pathways are wide enough for you to crab and not get walked into. There is a metal railing that runs along the top which provides a perfect place to tie your line to. There are also some little shops selling ice creams.
In Harbour Park itself, there is a shop where you can buy crab buckets and nets. We actually brought ours from Amazon as they were cheap at £8.95 for two! Bait is also available however we have found that smoked bacon actually does a better job than freeze-dried mackerel. There are plenty of places to park nearby including some large pat and display carparks. If you visit on a Sunday then there is free on-street parking very close to the harbour wall.
West Beach Nature Reserve
Despite there being a reasonable amount of space we are still social distancing. So on our latest trip, we drove around to the other side – West Beach nature reserve. Which is directly opposite. You need to pay to park and two hours cost £3.60 but you can use the parking pay app, Ringo. It's not as pretty this side but it is very quiet. It meant that the boys could run around on the stones and muddy sand without any worries.
There is no railing but there is a wall so it's easy enough to crab. Although I remained vigilant at all times as the wall is low enough for a little person to climb on! On our last visit, we were there for about an hour and a half and caught well over thirty crabs. Some were a reasonable size too!
The third place to try crabbing
This area is tide dependant and not one we have tried ourselves yet. Although we are going to the next time we visit. Back on the harbour park side the wall gradually goes into the sea. When the tide is out it is possible to reach the wall from the beach.  Meaning even more chance to play and build castles while waiting for your catch!
Have you been crabbing? I would love to hear about your favorite places to try in the comments below.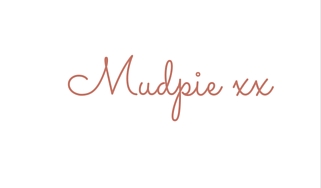 If you've liked this post please follow me on my social media channels:
Mudpie Fridays: Twitter | Instagram | Facebook | Pinterest | LinkedIn