We went on our first mini-break away last weekend and with time lacking significantly I decided to combine two weeks into one. I seem to be struggling with lack of motivation again in the blogging department after really getting back into it the last couple of weeks. I think it is because I have been so busy in the day job. Its hugely frustrating at the moment and although I don't share anything to do with my work here generally it is a real struggle at the moment and I am looking forward to having some time off with the boys in the coming weeks.
I do think that part of my mood is brought about by the fact that technically the Summer holidays have now started. However, for us working mums we still need to work from home and although there is always a little bit of mummy guilt each year. This year it is amplified as they are not in childcare like usual because there is no childcare for them to go to. Whoever coined the phrase you only have 18 summers with your kids needs to be shot in my opinion. I feel like I should be making the most of this 'time' even more than ever. Yet I don't have one of those jobs which allows me to work from home (while not actually working) it is full-on. Not forgetting it pays to keep the roof over our heads.  They are flexible though and have agreed I can take all my remaining holiday. Which does mean I should have a good balance. And as far as the kids are concerned the Summer holidays do not start until next week…. I just need to snap out of my bad mood.
Because its been so busy many of the days in the last couple of weeks, apart from the most wonderful family break to Devon.  I have taken very few photos. Plus the days have generally just been working and homeschool so not exactly a riveting read. So here are the best bits.
Saturday 4th July
Super Saturday as the newspapers called it. We have no intention as a family to be heading out to a pub or a restaurant. Instead, we had arranged to meet some friends at a local beach where we could still socially distance. However, the weather was rotten. So after a lot of debating, we had dinner at ours instead. It did give me the kick up the bum I needed to get on top of the housework which I had been doing a very good job of ignoring. It was strange having them around and in some ways, it almost felt like the last few months had been a bit of a dream. The kids played on their bikes in the garden, Hubby made a beef stew with truffle mash and we roasted marshmallows at the end of the day. Which was the only photo I took all day.
Sunday 5th July
Chores. We are relaying the driveway after moving all the gravel to the back for the veggie patch. We also did some bits in the garden. I can not see us getting to the other part of the garden now to put the borders in. But I am hoping as I have a ton of plants I have grown on for it. In the afternoon I promised the boys we would go crabbing. We normally go to Littlehampton but I was a bit nervous with everything opening up again. Only because Kipper really struggles to understand 'social distance'. Thankfully we actually decided to drive around to a different place called West Beach and we were alone for most of it. And caught a ton of crabs while Kipper liked throwing rocks into the water!
Monday 6th July – Wednesday 8th July
Work. Homeschool. I did manage a hair appointment on Tuesday evening to cover up the ever-increasing grey hair. I did seriously think about leaving it and just accepting the grey. But Charlotte my hairdresser who I have been going to for about 12 years now, told me not to be so stupid…  I did feel much better once it was done. Although I haven't taken any pictures.
Thursday 9th July
Exciting day. Busy day. There is some restructuring going on the company my husband works for and we are uncertain how it will affect him. Working in medical manufacturing it is naive to think that COVID will not have an effect. But at the same time, I also think it can be used as a convenient excuse. Another thing to potentially delay our moving plans.
After work, we drove down to North Devon for our first family break since February. I know we are ridiculously lucky in the amount of travelling we do. But what I hadn't realised is just how much we need it as a family to switch off and reconnect. The break was exactly what we needed as a family unit and with all the safety measures the resort had put in place it also felt very safe. We didn't arrive until late just as the sun was going down.
Friday 10th July
So lucky with the weather. The boys and I hit the beach this morning while Hubby worked. He does a half-day on a Friday which means that in the afternoon we got to go to RHS Rosemoor. I am intending on writing a post all about it. But as avid Wisley visitors, I was expecting something similar. Only it was so much nicer with many more formal gardens. The boys found a tree which they could go inside. A bit like a TV programme they watch with a wishing tree. Needless to say, that was the highlight of the trip for them.
Saturday 11th July
Beach day. The resort is literally right next to the beach but looking at tide times we decided to head down around lunchtime. So in the morning we walked into the local village and got ice cream and a cream tea. We were the only people in the cutest little tea shop and discovered blue cheese on toasted tea cakes! Thankfully all the calories were burnt off in the afternoon learning to bodyboard and searching for sea life. The beaches are wide and shallow with some waves so perfect for learning. Plus when the tide is out there are loads of slate rocks which have little pools in them. We found all sorts of things including crabs, shrimp, fish, anemones and sandfish. We all returned salty, worn out and happy at the end of the day.
Sunday 12th July
Now the plan was to go crabbing in Ilfracombe which is very close by to Croyde. Although it didn't happen. There were no crabs! Plus it was ridiculously busy. Instead, we found a quiet corner and had fish and chips for lunch. Before going on out a boat trip to Lundy Island. Another blog post that I am hoping to write soon! It was a great trip and the first time we all wore masks out. Since the boys have been nowhere other than the beach and gardens it has not been necessary until now. I did wonder how they would cope. But they were great. And rewarded with a lovely trip, the coastline of the island was stunning and we saw seals, puffins and dolphins. I have wanted to see puffins for so long and we managed it. I had planned a trip to Ireland to see them in a couple of weeks time. But we had to cancel it last week due to the fact that the ferry would have cost £650!
Monday 13th July
On the way home from Devon, we visited Marwell Zoo. We love it there and they had a new brick event on. Although we got delayed on the way there and it took two hours longer than we intended it to. So it was a little more rushed than I would have liked. But the boys loved it and it was so nice to have a normal day out. Again the measures that had been put in place made us feel very safe and it wasn't very busy at all.
Tuesday 14th July – 16th July
Work. Some homeschool although if I am honest he's done very little this week. I need to go through all of it and use the leftover lessons for next week while we are working. Didn't take a single photo!
Friday 17th July
Decided to take the boys to Mayfield Lavender fields first thing. We got there ten minutes after it opened and it was already busy. But I did manage to get a few photos of the boys. The lavender did not seem as beautiful as it had done in previous years. I guess a consequence of hot weather, less water and people not being able to tend to it.
In the afternoon we went on a trip to our favourite beach that I had booked a carpark slot for a couple of weeks ago. We don't have any more booked now but since we are unsure what we will be doing for our Summer break it seems silly to book 'just incase'.  The boys had fun playing in the sea again with their boards. Although we discovered that it was pretty flat and so not as good as the beach in Devon. My husband pointed out that this could be because of the fact its the Channel and not the Atlantic Coast.
I have a feeling next week will be really busy workwise. I am also off the following week so will be trying to fit a lot of work. In the evenings I need to try to make a Plan C option for a Summer break in a few weeks time. So it could be a busy one all round.
Stay safe x
Blog posts this week
There have been a few posts since my last 365 update. Although I can't see many next week with everything else going on:
You are invited to the Inlinkz link party!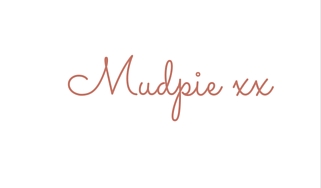 If you've liked this post please follow me on my social media channels:
Mudpie Fridays: Twitter | Instagram | Facebook | Pinterest | LinkedIn