AD – I have been gifted a bite away® to enable me to write this blog post bite away® review. I was also compensated for my time. 
I am not sure how but all insects seem to gravitate towards my husband. He seems to manage to get bitten wherever we are. We have tried all sorts of different things over the years but it always seems to happen regardless. No matter what guaranteed repellent we used. For this reason, I have been looking for something which can actually treat bites. And that's where bite away® comes in.
bite away® is a chemical-free, medical device for the symptomatic treatment of itching, pain and swelling caused by insect bites and stings. It treats bites and stings commonly caused by mosquitoes, wasps, bees, hornets, horseflies and other biting insects.
How does bite does it work? – bite away® review
On the end of the bite away® wand there is a small ceramic disk which is what you place on the bite. By pressing a button on the bite away® the ceramic disk concentrates heat at 51°C on the affected area. This then works in two works in two ways. Firstly it will decrease the itch and then secondly because of the heat shock to the affected area it will also reduce down the swelling. Both of these things happen within 2 minutes.
How do you use bite away®
The wand is very simple to use. I was actually quite surprised by the weight of it. You place the top of the device on the bite. So that the ceramic disk is on the bite. To ensure the bite away® works well it needs to have good contact without any air gaps. Therefore bite away® suggest that you gently press it into the skin. Please make sure that if it is a bee sting or similar where there is a stinger in the skin that this is removed before application.
There are two blue buttons on the wand one which treats the bite for three seconds and another which treats it for six seconds. Each button has a clock face so that you can identify easily which treatment you are selecting. The instructions say that the three-second treatment should be used for those with sensitive skin or children.  When you press the desired time the wand will beep. It takes a few seconds to warm up to temperature when it is ready the LED light will turn on. It then goes out when the device switches off automatically after the selection application duration and you will also get a second beep at the end.
I have used the bite away® on my hand and it does get hot. I have also tried it on Monkey and warned him first off that it gets hot otherwise I think it would scare him a bit. There is no side effects. Trying it on myself without a bite it left a very faint red blemish which disappeared quickly. I have not tried it on a bite yet but will be doing so when we are away and will update this post with our experience.
Reasons why to consider bite away®
First, off it can be used by pregnant women, those with allergies and can be used to treat children. Although it should only be administered by an adult or children over the age of 12.
When compared to an alternative such as a cream which although cheaper will have a use-by date. bite away® is good for 300 applications.  Not only that but creams can be greasy whereas there is no residue left from bite away®.
There is clinical evidence which shows that bite away® is effective in the symptomatic management of insect bites and stings.
I really like that bite away® is highly portable, ideal for the first aid kit, hiking and travel. It will be on our packing list when we travel this Summer.
Finally, bite away® is dermatologically tested, chemical-free and can be reused safely by multiple users.
Win a bite away®
You can purchase your own bite away® from Amazon for £26.99.  I also have one to giveaway to one lucky reader. To enter please use the Gleam application below and please note the T&Cs.
bite away® – treatment for insect bites

Competition is open to residents of the UK & Ireland  aged 18 and over
No cash alternative offered
The winner will be drawn at random and will receive a bite away®
The giveaway will close on 9th August at midnight
You will need  to provide a phone number and postal address
I have some other giveaways running at the moment so please check them out in the Blog Giveaways Page above.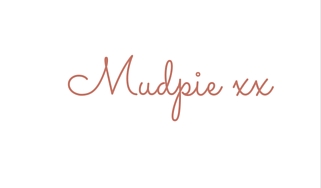 If you've liked this post please follow me on my social media channels:
Mudpie Fridays: Twitter | Instagram | Facebook | Pinterest | LinkedIn
bite away® Review