A bit late this week with this post! I am not surprised really since it was the first week of the school holidays and we are both still working full time. Honestly, the juggling act is just as real as when this all started. And yes I think I mention it in every post! I must admit we have used tech as a babysitting service this week. I have given up on limiting the number of hours, with no homeschooling to keep them entertained we had little choice.  The only thing I am grateful for is the fact that I have a few weeks off coming up and at least I know it will be better then.
Saturday 18th July
The weekend was basically spent in the garden. Knowing that the next few weeks we would be at home a lot less I wanted to try and get ahead with some of the things we needed to do. So on Saturday I did a lot of weeding and planted some new perennials into the annual bed… I know! For some reason, some of the cutting flowers just hadn't liked the bed. So had not survived long. I think it was because of the amount of ash in the soil had made it very alkaline. So I have planned some lollipop verbena which is about as hardy as you can get to see if it survives better. I also planned on sixty-odd brassica plants  – Brussels, cauliflower and cabbages which will go out in the garden towards the end of August. The idea is that they will be ready to pick over the winter months. Although not having done this before I am not sure if they will survive or not!
Sunday 19th July
More weeding, a blog project that needed everyone's help and harvesting some of the veg. We dug up the last of our early potatoes. These seem to have done a lot better than the first earlies. We also picked courgettes (the size of marrows – whoops) and beetroot. Plus the first of our yellow tomatoes.
Since I had not staggered the beetroot very well we have ended up with a lot at once and the courgettes as always have gone mad. Which meant Sunday afternoon was spent making chutney and pickling some of the beets and courgettes. The courgettes we make a spicy pickle with which is great with salads and burgers although has to be kept in the fridge.  We have added balsamic to the beetroot this time as we found an old bottle at the back of the cupboard. Probably purchased on a wine run to France when it was worth doing which means it is very old!
The rest of the week …
The last week before we go away is always stupidly busy workwise.  So we did very little. In fact the only photos I have on my phone is from when I took the boys for a little walk on Wednesday after work. I am trying to still stick to this habit. But I feel as we come out of lockdown it seems less acceptable to take an hour off in the afternoon to get some fresh air and always end up feeling a  little guilty. They did enjoy feeding the ducks though!
The rest of the week went by in a blur. I was intending on getting on top of the packing but as ever left it until the last thing on Thursday evening. The only exciting thing that did happen was that Monkey swam up to Cubs. He has really missed his weekly Beaver sessions and although he could not see the whole pack there were six of them due to start in September at cubs. So they held a socially distanced ceremony and he came back clutching a whole handful of badges for me to sew onto his camp blanket. Considering he has only been going for little over a year and he has missed so much with COVID I was quite shocked by just how many he ended up with.  To say he is excited about starting Cubs in September is an understatement.
As we are in Cornwall for the week, I have decided to end this weeks post on that high note. I like where possible to keep the break together, although the weather forecast is not looking great. So I am keeping my fingers crossed that we do get some sun at least towards the end of the week. We may also have the opportunity to extend it by a weekend so it would be really good if the sun comes out!
Stay safe x
Blog posts this week
Well it was always too good to last, wasn't it? I only managed two posts this week but that's not surprising with my workload at the moment.
You are invited to the Inlinkz link party!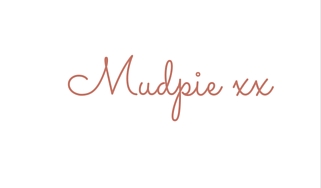 If you've liked this post please follow me on my social media channels:
Mudpie Fridays: Twitter | Instagram | Facebook | Pinterest | LinkedIn