The boys and I have been away to Cornwall this week the first of our Summer holiday breaks. But with both the UK and Europe looking like it is starting to shut down again there is no guarantee that the road trip we also have planned will actually happen.  We shall just have to wait and see. At least we have managed to spend some much needed time by the sea and had a lovely break exploring. I am writing this from my hotel bed with both of them fast asleep around me. Both of them protesting that they do not want to go home. So I will take that as a win.
Friday – 24th July
We set off quite early on Friday even though we could not check in until the late afternoon. I always try and break the trip up as its about five hours from us. This time we stopped at Stonehenge which has been on our bucket list for a couple of years. Turns out it was the perfect place albeit a little bit of a longer walk to the stones than the boys would have liked. But it gave them a chance to stretch their legs and sit on the hay bales. As the tickets were timed it wasn't too busy and we managed to get some nice pictures of the stones and eat our picnic.  Before travelling onto our first stop – Trecan Farm Cottages near Looe.  Our first impression was very good and it continued to live up to expectations during our visit. I will be writing our full review up this week, so look out for it in next weeks post.
Saturday – 25th July
Up and out early today to visit Saint Micheal's Mount which was about an hour and twenty from the cottage. We should have been visiting in April but then lockdown got in the way. I had looked on the National Trust website a couple of weeks ago and managed to get tickets then instead of waiting until the Friday before. I think this is due to tide times so they open up a lot more at a time. The only way to get across is to walk across the causeway. Our tickets were at 1.45pm I hadn't realised these were actually the first tickets of the day. So we waited patiently to get across and then realised that the tide had not gone out completely!
Having a bit of a mummy fail moment we zipped off the bottoms of Monkeys trousers and I carried Kipper across. Next time shorts and water shoes would probably have been the best option. I had linen trousers on so they dried pretty quickly! It was well worth it though the terrace gardens were stunning and we also managed to get entry to the castle and find the heart stone. I will be writing about our experience shortly.
Sunday – 26th July
I hadn't planned anything for Sunday other than having the notion we may go crabbing somewhere. In the morning the boys met some of the animals and fed chickens and goats. We then headed to Fowey which is a traditional fishing village. When we reached the car park I realised that we had been before when Monkey was about ten weeks old! It is built on a hill so a bit of a climb down and back up. Apparently the best place to crab is near the quay so this is where we headed only for the heavens to open.  We found a table outside a cafe which was covered by an awning and had chips while it rained. At one point I did think we would be heading straight back to the car.
But it did eventually clear and we found a spot to give it a go. The first thing we caught was shrimp. But they were huge and you could have easily eaten them. Having intended on catching crabs it was a bit of a shock the first time we pulled the net up. Especially as they jump! Not something I was expecting. We did eventually manage to catch a couple of crabs as well much to Monkeys delight. Although Kipper was happier with the shrimp. He seems to have developed an aversion to crabs?
Monday – 27th July
The weather not improving today I had arranged tickets for the Eden Project which is really close by.  Because of the virus, there is a one-way system in place which actually meant we saw parts of it we haven't before. The boys favourite parts were the bidomes and also something called Infinity Blue which were the boys favourite parts. Infinity Blue sends out smoke rings in a random pattern which they found very entertaining.
Tuesday – 28th July
Monkey played tennis first thing with a little friend he had made at the cottages. Then we headed into the local fishing village of Looe which is very close to where we were staying. I was a little worried about parking since we are in the height of the holiday season and was grateful to find a car park which took over 900 cars. Thankfully it wasn't full! Although a little busier than I would have liked it if I am honest. However, we had only taken the day trip for one reason and one reason only and that was to find a fishing boat. There were lots so we had no trouble getting one for lunchtime.
It was the first time that any of us had been sea fishing and Monkey loved it.  Initially, it looked as though we were not going to catch much. I got a bite in the first couple of minutes but no one else did. Thankfully the fisherman taking us out knew where to find other shoals and it wasn't long before we had a bucket full. Monkey's face though when he caught his first.
Wednesday – 29th July
Rock pooling was requested today. So we headed down to Falmouth first to Pendennis Castle and then onto the largest beach of the three close by. Only I had got the tide times slightly wrong so we had to wait for the rocks. Unfortunately despite our best efforts it was not the best place for rock pooling. Monkey found some shrimp and anemones which he was fascinated by.
Thursday – 30th July
Our final full day in our cottage and we headed to a National Trust – Lynhydrock. It was a beautiful place to explore and have a picnic. The boys especially liked it as it meant they could ride their scooters. After we had spent a couple of hours there I had been given strict instructions to find some more rock pools. Something that I failed at.
However, we did find a beautiful beach with the tide going out. This formed a sandy spit at one end and a pool of water which was really shallow. The boys enjoyed playing in this. Especially Kipper who normally finds the sea a little too rough. When they got too cold we flew kites and then headed back to the cottage to roast marshmallows put on by our hosts.
Friday – 31st July
Up and out early this morning, although we were only heading a short drive down the coast to Newquay for the weekend. Monkey had decided he wanted to go to Lands End and have his photo taken. I think Friday was meant to be the hottest day of the year so far. But when we arrived at Lands End the whole place was covered in sea mist and it was drizzling. I was also shocked to see that you now need to pay to have your photo taken. Of course, after driving over an hour and a half to get there I really only had one choice. I await to see if the professional picture is any good. But I did capture this one of the boys.
From here we drove to Newquay. Our hotel was right on Fistral beach and had a stunning outlook, even if parking was really painful. Once settled we had dinner before heading down to the beach to watch the sunset. The boys had taken buckets and spades with them and started digging around in the rocks.
Saturday – 1st August
We woke to rain. Not the plan! The only thing I had planned for us to do was to spend the day on the beach. Thankfully it didn't last long and we were down there body boarding in no time. But it was cold, realised that it could not just be the boys that need a wetsuit if this is going to become a big hobby for them!
It was a glorious beach though and well manned with so many surfers and bodyboarders. Because it is so wide you really didn't feel like there were too many people and because of the tide times, we managed to spend a lot of the day there before eating in the restaurant again and having an early night since we were all so worn out from our adventures.
Sunday – 2nd August
I knew it was going to be busy on the roads today so we left early and did over half the drive before arriving at a woodland area. On the way I saw a sunflower field and had to stop to capture some photos. It really made my day as we had planned a trip this year to see them in Southern France but with all the issues we have never made it. The boys were less impressed!
We have had a lovely week away although a little bit of me is dreading what waits for me at work on my return. Plus how I am going to keep the boys entertained with us both working this week. Wish us luck I think we are going to need it.
Blog posts this week
None. I had plans of getting lots written while away but it never happened. Could be burning the midnight oil this week to make up for it.
You are invited to the Inlinkz link party!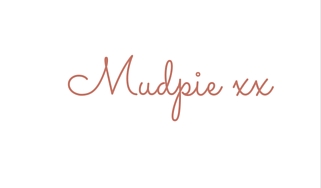 If you've liked this post please follow me on my social media channels:
Mudpie Fridays: Twitter | Instagram | Facebook | Pinterest | LinkedIn