AD Gifted – We have been gifted a 2 wheeled scooter for kids in return for this blog post all words and opinions are my own.
2 wheeled scooter for kids. Monkey recently turned eight years old. Since we were still locked down at the time we wanted to make it special as it could be. Since a traditional party was off the cards Monkey had a virtual party instead and we took him on a socially distanced day out. A GoBoat Trip on the Thames.  He also had one thing on his birthday wishlist. A 2 wheeled scooter. The boys have always had Micro Scooters which have lasted really well. The quality is second to none so I was delighted when they offered to send him a Sprite Classic LED Micro Scooter.
When is the right time to move to a 2 wheeled scooter for kids?
At eight I would suggest that Monkey could have probably been on a 2 wheeled scooter now for a couple of years. But he has been happy with his three-wheeler until he started his Junior School. He saw the other children on them and instantly wanted one. However, I was a little nervous. I felt he was a bit older than his peers when it came to learning to ride a bike without stabilisers, and although his balance is generally not bad. He can be a little accident-prone. So I feel that eight was probably the right age for him. Although Micro Scooter does say that 2 wheeled scooters for kids are suitable from the age of five, as they steer like a bike.
The Sprite Classic LED Micro Scooter is aimed at children from the age of five to twelve and up to 100kg in weight. So there is a lot of longevity as it is suitable for children up to 152cm tall. Micro Scooter also offer parts replacement so on the off chance of Monkey damaging his new scooter I will be able to get it fixed easily.
First impressions of the Sprite Classic LED Mirco Scooter
The scooter arrived folded down in its box. I was impressed with how small it was when folded down. Especially as we wanted to take it with us on our recent trip to Cornwall. The car was already full to the brim so I was grateful that it did fold down. It also has handlebars which fold in so it really is slim. It also weighs a mere 2.7kg. We opted for the Ocean Blue but there are lots of other colours to choose from and it is even possible to get it personalised. I love the bright blue and it looks very smart.
I must admit we had to watch you youtube video to work out how to get it to go up. But its really easy when you realise there is a release button on the side. The handlebars just twist in with a little button to hold and release them when you have finished.
First Outing
Monkey was excited to go out on it for the first time. He took to it like a duck to water and was zooming around all over the place. As it steers like a bike he quickly got the hang of it enjoying going up and down the hills, we found on our walk. There wasn't really any wobble at all and since the break is the same on the back wheel as his current Micro Scooter it was easy to master. He is looking forward to learning so tricks.
The LED lights in both the front and back wheels are a huge hit. I was impressed with just how bright they are when he was scooting in the shade. I can see them brightening up our outside time during the colder months of the year. It is also an added incentive to keep his speed (and effort up).
Conclusions – 2 wheeled scooter for kids
I am already used to the quality that the Swiss design yet the Sprite Classic LED Micro Scooter surpassed my expectations. The lightweight aluminium makes it is easy to transport. I know we will get a lot of use out of it over the Summer months. The Sprite Classic LED Micro Scooter is priced at £109.95 order yours via their website.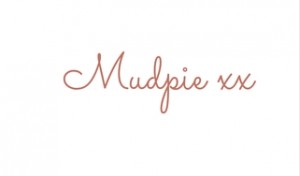 If you've liked this post please follow me on my social media channels:
Mudpie Fridays: Twitter | Instagram | Facebook | Pinterest | LinkedIn