Back to work this week after a wonderful week in Cornwall. Thankfully it is Summer so it was quieter than it has been for a number of weeks so not too stressful. Although it did have its moments. Mainly related to our plans for the rest of the Summer holidays and will we, won't we? As I write this we have made a decision. I am not sure its the right decision but its a decision and one I am happy with.
Monday – 3rd August
First day back at work. I had all good intentions to take a photo today and failed. Really didn't do much other than work and the boys chilled out after our busy week last week. I did manage a couple of loads of washing since the weather was behaving and I need to make sure all the clothes are washed for our forthcoming trip.
Tuesday – 4th August
Another day at work and another load of washing. The TV is now providing entertainment for the boys. At the end of the day, we harvested a few more bits from the garden for dinner. Including these spring onions which are the first ones, we have pulled. Typically I did not stagger them so most of them are now ready. I think we may try to pickle some of them as there are only so many onions you can eat.
Wednesday – 5th August
Needed something to break up the monotonous week we are having. After dinner today we went out to a local pub for some food. Although we hadn't booked and they were really busy with bookings. The garden is big so you are not very close to anyone it just meant we had to wait for food. Its the first pub meal we have had since lockdown. The only photo I took was of the menu! I couldn't work out why they were so busy until we got the bill and realised they were participating in the government scheme. Which meant we all ate for £22!
Thursday – 6th August
Last day at work for three weeks! Our systems had an update overnight so we had to log off on time which was a tad annoying as I tend to always work late when I am off on hols making sure I have everything done before heading off. Feeling all kinds of stress about the news and travelling into France which is where we are meant to be off to on Monday. It is hard to know what to do for the best. The kids are desperate to go. The places we are staying are rural campsites with lots of outside space and self-catering. We do have two hotel stays for one night which are my only concerns as they are both in small towns.  I want to make sure they can go back to school when all the others start back (assuming it all goes ahead of course) so the downside is that we may have to cut our trip short by a week. Really needed this glass of wine!
Friday – 7th August
Today was a very special day. Hubby turned 50 in January and for his birthday I had arranged an experience of a lifetime. Today was the day that it came true. We were a bit worried with everything that it may get cancelled since it had already changed date and time. But instead, we had the perfect weather for a trip in a Spitfire. He has wanted to do it since he was 10 years old and from all accounts, it surpassed all expectations. It did look very impressive on take-off and landing but I am not sure you would get me up in one. Monkey, on the other hand, has decided that this is what he would like when he turns 18! I guess I had better start saving now… 
Saturday – 8th August
Spent the day getting ready for our trip away. Popped into town to pick up some Euros and post some parcels. It was the first time I have been into town since before lockdown can't say I will be rushing back. I was surprised by just how many of the shops had shut down already though. The boys also got their hair cut. Another first since lockdown – other than the home attempt. It was long overdue from the photos below!
Sunday – 9th August
Spent today finishing the packing. We get the Eurotunnel early tomorrow morning so decided to stay more local to the tunnel so that we can all get some shut eye!
Blog posts this week
Managed a few posts this week in amongst the crazy – which is just as well since I can not see much writing going on for the next couple of weeks.
You are invited to the Inlinkz link party!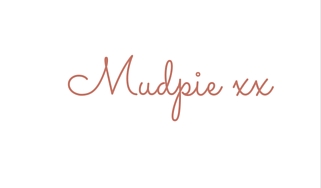 If you've liked this post please follow me on my social media channels:
Mudpie Fridays: Twitter | Instagram | Facebook | Pinterest | LinkedIn