French Road Trip Week 1
We have been in France now for a week our plan initially was to spend three weeks here but with the governments decision to quarantine people returning from the country. We will have to cut our trip short by nine nights as with Kipper starting school for the first time in September I don't want him missing any of the settling sessions. As I fear it will be a big adjustment anyway. Feeling disappointed by this fact but it wasn't unexpected. Although it will not be the end to the Summer holidays I had planned.
Monday – 10th August
We stayed over night near Folkstone to make it as stress free as it possibly could be.  It actually worked out really well and we even managed to get on a slightly earlier train. The boys had requested rather than travel down in one day that we break the journey up and stay overnight half way.
When planning I thought we would try and also have a stop somewhere on both days that wasn't the inside of a service station. With this in mind, we stopped in Rouen on our way across France. I had wanted to stop before but we had never quite made it. We spent two hours walking around following a little walking tour I had put together on Google. It was really hot but both the boys were troopers, Monkey particularly enjoyed it. All the squares and half wooden houses. We picked up some fruit and also some ice cream on our journey.
From Rouen we drove another two and half hours to the hotel we were staying at overnight. It was located on the outskirts of Granville. In theory you should be able to see Le Mont St Michel from the harbour. Unfortunately, when we got there it was already dusk and it had got a bit misty. Luckily I had, had the foresight to book a restaurant as many of the ones that were open were very full.  Monkey really wanted to try some of the local seafood. So we ordered a seafood platter. It was huge. Monkey loved every minute of it. Afterwards, they collected treasures and sea glass on the beach before bed.

Tuesday – 11th August
Up an out relatively early although we all over slept a little not use to the time difference yet. Our plan was similar to yesterday. We broke the journey up with somewhere to stop and have a nose around. This time it was a little town called Dinan.  It is a medieval town which still has a large part of its ramparts. Which meant the boys had fun walking along them. There was a beautiful cobbled street which leads down to the port, where we stopped for food. 
From Dinan, we travelled another hour and a half into Brittany to our first campsite of the trip which is right on the beach. We managed to get settled into our holiday home in time for dinner. The boys have already spotted the pool which we are not far from so that will be our plans for tomorrow. 
A little restless from the journey we headed to the beach which is a short walk through a little wooded area. It is wonderful to have it so close incase the campsite feels a bit busy. I was delighted that we managed to catch the last of the sun setting behind a sand dune.
Wednesday – 12th August
A much needed pool day today. The pool complex opened at 10am and the boys were waiting at the gate ready to go in. We didn't leave until gone six. There are so many slides for the boys to choose from – seven in total. Kipper went down all of them loving every minute despite him probably being a bit young for some of them. 
As well as an outside pool with lazy river there was also a splash down area, inside heated pool and toddler play area. I am not sure I sat on the sun bed for more than about five minutes all day. Next to the pool there is a bar and restaurant. I was delighted when I found out that they were also doing takeout pizza which became our dinner for the evening. 
I am not sure if it is the travel or that it is just so much lighter here into the evenings but they boys bedtimes are totally out of sync. So after washing off the chlorine we headed out to the play area. The main attraction is a huge pirate ship with lots of ropes to climb, slides to slide down and wheels to spin. 
Thursday – 13th August
This morning the weather wasn't looking very favourable so we headed out to Quimper which is the oldest town in Brittany. There is a river which runs around it flanked by flowers and so many fish! Finding that they had a sightseeing train we jumped on board to save little legs. Although the audio tour was in French the driver gave us a script in English to allow us to follow along. 
After the train, we walked around the Cathedral before having a go on the carousel. Kipper choosing the fire engine.  Realising it was lunchtime we went to a Creperie. I do like galettes so much more than sweet pancakes which I hardly ever eat. On the way back to the car we stopped at some of the places we had seen on the train journey to take some pictures. As well as a chocolate shop the boys had seen. 
It is the same chain as we had seen when we visited Honfleur. It fascinates me that they can remember what they got last time and so what they wanted to buy this time! We settled on two cakes and a meringue. With the idea at dinner time to share them all and choose a winner. 
When we got back to the campsite we headed to the beach which is a few minutes walk through the woods. The tide was going out when we got there which meant there was more space to play. The sea proved a little too cold for the boys so instead they dug holes and flew kites. 
Friday – 14th August
Initially, I had planned on staying local today but the weather forecast looks a bit iffy for the next few days so instead, we visited the last French town on my list. Plus I needed something to cheer me up after waking to the fact that we now need to quarantine when returning to the UK. This means that we will have to cut our trip short by nine nights since Kipper is starting school in September. Assuming all goes to plan that is. I am already worried about the adjustment for him so feel that it is important that he starts the same time as everyone else. 
The town we visited was called Concaneou and it was market day. So pretty busy! It has its own little walled village which is on an island that you reach by waking across a stone bridge. Inside there are lots of shops and eateries. The boys and I tried out some traditional gateaux with hot chocolate and tea before exploring further. We walked around the ramparts that looked out over the port area. Before going to the fishing museum. 
Monkey having recently developed a love of fishing found it really interesting. Especially when they got a chance to go on an old fishing boat. Which they both thought was amazing. Especially when they could stand in the bottom of the boat which is the bit that gets filled up with fish. 
After wandering around the town we had planned on trying out a beach which was close by. However when we arrived the tide was in and it looked quite busy. So instead we headed an hour up the road to the Crozon Peninsular and Morgat Beach. The tide was on its way out and the beach was huge, the sea shallow and warm. The boys hunted for clams and tried to catch some fish a little unsuccessfully. We stayed late not leaving until almost 8pm!
Saturday – 15th August
After our long day yesterday, we stayed on the campsite making the most of the facilities. In the morning we played in the pool and on the slides. The big slides don't open until midday. Kipper kept a watchful eye getting ready for when the water started to appear and as soon as he saw it he was off. 
The weather was changeable as predicted do instead of going back to the pool instead we headed to the outside play area. Before trying our hand at mini-golf. I think I got beaten by Monkey, I only say I think because we never added the scores up. What looks like a quite simple course had a few curveballs. The mini-golf does cost extra as well as the inside play area. Which is basically in a giant barn. There is a bouncy castle, assault course thing on one side and then a soft play on the other. Thankfully lots of seating for adults along with a bar. I think it is the first time I have had a glass of wine while watching the boys tearing around. 
We didn't leave until it closed at 8pm and made it back to the holiday home just as the heavens opened. We had thunder and lightning with the rain making a racket on the metal roof. Albeit by the time bedtime came round it was only very mild and so lovely and peaceful to fall asleep to.
Sunday – 16th August
Today we took a boat trip to the Islands of Glenan today which is a little over an hour by boat off the French coast. I was a little nervous after the thunderstorms the night before and the fact that we were expecting more. But we went anyway and took the beach tent and it worked out fine. We landed on St Nic which is the second largest of the islands and had a couple of hours there to eat our picnic and play in the sea.
The sands were so white and the sea so turquoise that you really could be mistaken for being on the Caribbean. It was quiet when we arrived around midday but by the time we left the beach at 3.30 it was much busier as the tide had started to come in. As part of the trip we caught a boat trip around the rest of the islands. It was a large boat so I was surprised by how close it could get without getting beached. There were lots of little boats moored up by many of the islands. Plus there is a sailing school because the waters are so calm between them.
Our trip back to the mainland took a lot longer than planned and I think it was because the sea was a little more choppy than it had been on the way out. We had planned on eating at the port but because of the lateness headed back to the campsite to use up the last of the food in the fridge before our move tomorrow.
Monday – 17th August
Our last day at Eurocamp we spent on the campsite enjoying the pool, play area and the beach. We ate in the restaurant in the evening but they were very busy and ended up eating really late despite having a table booked for 7 am. Which did mean I was packing late into the evening to make sure we were out on time.
Blog posts this week
There is literally no internet here unless I get up at 5 am UK time and connect the laptop to the phone. The 3G signal is just about strong enough when no one else is on it. So unsurprisingly there have not been any blog posts this week. Which is a little annoying as I was hoping to catch up on my writing. I guess I will have my first week of quarantine before I go back to work to do that.
You are invited to the Inlinkz link party!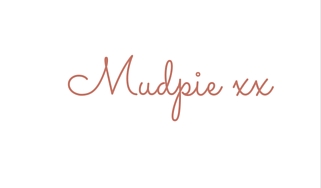 If you've liked this post please follow me on my social media channels:
Mudpie Fridays: Twitter | Instagram | Facebook | Pinterest | LinkedIn