'You are the bows from which your children as living arrows are sent forth"
This weeks photo was taken when we took a boat trip to the Iles des Glenan while here in France. The Glenan Archipelago is a collection of Islands only reachable in the Summer months. With white sands and truly turquoise waters you could be mistaken for thinking you were in the Caribbean. 
I chose this photo of the boys as it sums them up at the moment. What with lockdown, home schooling and no more nursery they have grown so much closer. Yes they squabble and bicker just like siblings generally do. But they are also brothers. If you ask either one of them who their best friend is then the other is always the first name mentioned. Especially by Harry who idolises his big brother. And who (thankfully) can not wait to go to school to be just like him. 
The age gap between them is starting to narrow and as Harry goes to school I know it will narrow even further. I have no idea what they were talking about in this photo, but they were in deep conversation as they headed to the rocks at the end of the beach. I suspect they were plotting some practical joke or trying to work out how to con mum out of yet another ice cream. Or, which I have noticed more and more recently. Perhaps Charlie was sharing some random fact or piece of knowledge with his little brother.
Either way, whatever else  I take from this holiday, one thing I will hold close is this bond. This chance for a little piece of normality, of white sand and turquoise water. Before the quarantine when we return, a confusing return (and start) to school and what I fear is the inevitable locking down of the UK again in the Autumn months. 
Hope you have a lovely week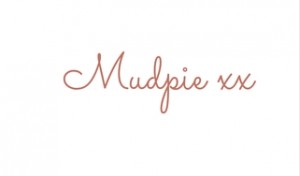 If you've liked this post please follow me on my social media channels:
Mudpie Fridays: Twitter | Instagram | Facebook | Pinterest | LinkedIn