'You are the bows from which your children as living arrows are sent forth"
Our photos this week were taken during our stay at our second campsite. The boys wanted to try out the pool and slides one morning and had a blast. Although holidaying on your own with them both meant I spent the morning feeling like I needed eyes in the back of my head. Since Harry liked the slower twirling slide and Charlie the fast short one that went into a deep pool. Now he can swim and is sensible enough but even still.
That was probably the biggest challenge of taking the boys away on my own. We did have a lovely second week though and although I am still disappointed we didn't get to have the complete holiday we were hoping for. We are grateful that we got away and made a lot of memories on our trip which will see us through to the end of the year. As I expect our other plans will be cancelled because of the pandemic.
As we are still meant to be in France I have a week off work this week. Which is a bit odd and of course we are in quarantine for two weeks. The plan is to overhaul the house, sort and declutter both the boy's rooms and get Harry's ready for new furniture. He's decided he wants to have green walls! We are also hoping to spend some time in the garden. Now the bees nest has gone we have one more raised bed to fix and I would like to make a start on moving things back into the greenhouse ready to over Winter.  Plus there are lots of vegetables ready to preserve/cook etc. Yesterday we made squash soup and a base tomato sauce. I would also really like to decorate our downstairs loo but I am not sure if that maybe a little too much…
Oh, and I have two dozen blog posts to write…  so although it may not be the end to the Summer holidays we envisaged it's still going to be a busy one.
Hope you have a lovely week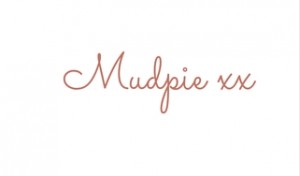 If you've liked this post please follow me on my social media channels:
Mudpie Fridays: Twitter | Instagram | Facebook | Pinterest | LinkedIn