AD – I have been gifted the items featured in this blog post and I have been compensated for my time.
If you follow me over on social media then you will know that have had a Summer break in France over the last couple of weeks. However with the changes in the rules when returning from France that happened while we were out there. We now need to quarantine for 14 days So I am now on the hunt for some new loungewear. Something which I can work in, run around after the boys in and relax in. When I was approached by Femme Luxe to order some pieces from their website. I was delighted to see that they had so many loungewear sets to pick from.  With a huge variety of different colours and styles, you are bound to find something which works for you.
If you have not heard of Femme Luxe before they are an online fashion brand that focuses on providing something for every gal regardless of your style. Looking through their website I can see that coming out in the pieces they offer. Their items are well priced and quite often they have site-wide discounts running ahead of a season change. This is what I chose.
Femme Luxe Loungewear Review
Navy Loungewear Tracksuit Set – Maria
This was my favourite piece from their loungewear sets that I ordered.  Having previously ordered it in a khaki colour I knew  I would love the navy just as much.  And since it is perfect for wearing outside the house as much as in the house. I will be getting a lot of wear out of it.  Verging on smart it looks great with a pair of trainers or even flipflops and will be ideal for the school run come September. Made from a soft knitted material it is very snuggly. The trousers have a drawstring waist and there is plenty of room in my usual size around the waist. They also have an elasticated ankle so will no ride up.
The top has a round neck and would also look great on its own with a pair of jeans. A lot of my existing wardrobe is blue and both pieces can be combined with other items to create multiple different outfits.  As well as the navy and khaki, Femme Luxe have the set in several different colour options including charcoal and wine. Currently, on reduced from £38.98 to £15.99 it is a bargain.
Black Cropped Oversized T-Shirt – Riya
Who doesn't love an oversized tee, especially when it is cropped version! Cropped styles are something which I have not gone near since I was a teenager. But since they are so popular at the moment I figured I would try one to see if I am missing out. And I totally was, since it is so versatile and goes really well with a favourite pair of trousers. The T-shirt has a classic crew neck and so comfortable and easy to wear the perfect summer accompaniment.  Currently on sale on the website at £6.99.
Black Cuffed Pocket Detail Joggers – Teddy
Opting for a paid of Femme Luxe joggers aiming for these to go with the cropped tee above.  You can no go wrong with black joggers, although they did come up small despite buying my usual size. So my advice would be to size up with this particular style.
Grey Fleece High Neck Loungewear Set – Avianna
With the seasons starting to change I thought I would look at choosing a loungewear set that will see me through as the weather gets cooler.  The Avianna is super cosy with matching trousers and a jumper in a grey fluffy fleece fabric. It is super warm and will be perfect for cooler days at home and hopefully, if we visit the snow this year it will definitely be on my packing list. Despite the fabric being fleece, there is a lot of movement in the set. The trousers fit well and the jumper is slightly on the larger side which I prefer. The set is normally £49.98 but is currently reduced to £19.99.
Overall I have been very impressed with the items I have chosen and I know I will get a lot of use out of them going forwards.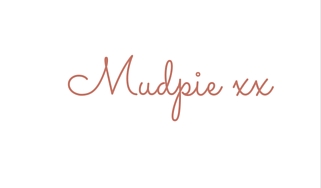 If you've liked this post please follow me on my social media channels Twitter | Instagram | Facebook | Pinterest | LinkedIn