I was expecting this week of quarantine to really drag but we are already over halfway through our self-isolation. And surprise surprise I have not been as productive as I thought I would be.  The days have blurred into one mainly spent in the garden getting the veggie patch ready for the Autumn.  Or in the kitchen pickling and jam making.  I did manage some decluttering in the boy's rooms too but there is still a lot more to do. Sorry for the very garden focused post this week!
Monday – 24th August
The weather was good today so we spent most of it in the garden. I cleared the bed with the rest of the beetroot in it. We also decided to give up on our cauliflowers after they had been eaten so badly by the caterpillars. The heads were starting to come through but not forming correctly.   We have some other brassicas in for the winter so we need to think about what we do to protect them going forward. As it is clear the netting is not working.  There were also some carrots in the bed which  I also pulled, which made the most delicious carrot soup. I really wish we had a chest freezer as it would help so much with storing everything.   Our sunflowers are coming on really well even with the wind. Some of them are huge so I am planning on saving some the seeds to regrow them again next year.
Tuesday – 25th August
Weather wasn't great today. Spent a little time in the garden sorting out the brassicas and putting in some piping that we then stretched more netting over.  But it wasn't long until the heavens opened. So I decided to attack Harrys bedroom (see the before picture below).   We will be moving all the furniture out and into storage, once his new stuff arrives at the end of September.   We need to decorate it too, but the first step is starting to clear it and get rid of things he no longer plays with.  I also went through the wardrobe so it took a long time several hours. But it is the first step. The husband is not keen on starting the decorating until it actually arrives.  In the afternoon we preserved the beetroot for the rest of the year.
Wednesday – 26th August
The weather was better today so we went back out into the garden. We have an old Cherry tree in a raised bed which we planted about ten years ago. Around it is currant bushes but they have grown so big nothing is doing well. So we moved out the currants into a long bed of their own and I rescued some of the old strawberry plants. Then the husband and Charlie pruned back the tree and started to rebuild the bed.  We are also chancing our luck putting in some potatoes to the bed I cleared at the beginning of the week.  Really Autumn/Winter cropping potatoes probably should have gone in a  while ago. But when we harvested the last of ours on Monday. We found quite a few had seen the light because of the storms and heavy rain and had started to chit. Online it says they won't crop, but since the bed is empty we through t we would give it a go and see what happens.  Our neighbour also said we could have some of the plums from her tree which I am going to make jam with. This is the new fruit bed.

Thursday – 27th August
The weather forecast wasn't looking good but we managed to spend all morning and some of the afternoon in the garden. Our first job was to fix the issues with the squashes and beans. The wind had been so strong in the night that it had blown down all our supports. We reduced what we could, I have no idea if they will survive. But the bumbles are still enjoying the flowers none the less.
I popped my audiobook on and spent most of it in the greenhouse. I had moved out the perennial plants I have grown on from tiny plugs onto outside racking at the beginning of the Summer.  But with the weather changing and many of them having been neglected while we were in France (grump), I thought it best to move them back in.  The plan was/is to still try to get them into the garden at some point this year.   As we have four raised beds on our patio that need replanting and  I've finally been allowed a herbaceous border down each side of the garden.
Friday – 28th August
Finished moving the plants into the greenhouse. I still need to re-pot a few. The boys were busy laying the last path, which runs along the end of the vegetable garden.   Although there is always work to do apart from the blockwork which still needs to be done. This does mean that the veggie garden is almost finished and means we can move onto the next area.  I think we will be drawing straws as to what this is. However, with our adventures becoming less again as we head into Autumn I am sure there will be plenty of time.
I used the opportunity of the boys being busy to start decluttering Charlie's room.  It is not possible to do it with him. I have learnt the hard way in the past.  I managed to get most of it done other than the small shelving unit.  Now, of course, we need to get rid of all the bags I have created.  But that will need to wait until we can go out again. Our neighbour was so impressed with the jam that I now have another big bowl of plums. Not sure what to do with these ones as I already have six jars of jam. With have to start looking in the cookbooks. There is very little room in the freezer to freeze them, unfortunately. Didn't manage any photos today but posted this one on Instagram:
Saturday – 29th August
Had a lazy day today. We got up late and I had every intention of going through my wardrobe and draws and rearranging and getting rid of things I do not wear anymore. Since it is likely I will need to invest in some new work clothes once we are allowed out to see clients again.  However, instead, I sat at the kitchen table and listened to my audiobook and carried on with the diamond painting I started at the beginning of lockdown.  It takes forever and I am only about a third of the way through.  I was contemplating getting another one but I think this is probably my one and only!
The boys played happily most of the time. It was nice to have a few hours to myself. especially since I have had three weeks off work and that's not actually happened once until now.  I did feel guilty through with so many blog posts to write and a long list of things to do to get the boys ready for back to school/starting school on the 7th.  I did at least manage to label the various jars of things we have been making for the last week.  Plus I  put some plum brandy into soak for Christmas.
Sunday – 30th August
Still struggling with motivation!  Spent half the day in the garden finishing potting on the plants and listening to yet another audiobook.  Hubby started to dig in one of my herbaceous borders and we found a huge concrete post hole which took a long time to dig out.  The boys had great fun "HELPING". They are slowly loosing the will to live being cooped up again.  In the afternoon I used up some more plums our neighbour had given us making plum crumble and then spent an hour on my diamond art picture while  Hubby prepared a roast dinner. The boys watch Disney on TV.  A very chilled Sunday for us, and one where I didn't take any pictures.
Blog posts this week
I have written a few posts this week, although nowhere near as many as I thought I would.  I was hoping to have a load scheduled for next week when I am back at work but that's not happened…. Although I did manage to write up the review post on our Eurocamp stay.
Review Eurocamp L'Atlantique in Brittany
You are invited to the Inlinkz link party!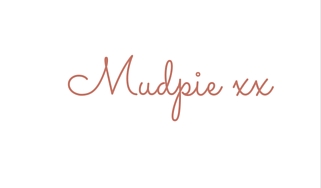 If you've liked this post please follow me on my social media channels:
Mudpie Fridays: Twitter | Instagram | Facebook | Pinterest | LinkedIn