AD – This post is written in collaboration with  HelloFresh , I have been compensated for my time
I have a little foodie on my hands! Since returning from France, Charlie has been pouring over recipes he has found online. Declaring we must try this one and that one.  Since we are currently in isolation since our trip he's had free reign and really enjoyed recreating recipes. Plus we have been taking items from the veggie patch and preserving, pickling and jam making so we have spent a fair few hours in the kitchen.
However with the impending return to school and parent juggling act which will ensue. I will be on the lookout for meals which are healthy, nutritious and simple to prepare.  I want to ensure that Charlie can still be involved in the process and learn valuable life skills on the way.  Which is where the HelloFresh recipes come in.   All their recipes include the time it will take to prepare and also the difficulty level.  Plus at the top, you can click on a button which will tell you the ingredients based on portion size.  So no longer do I need to worry about having lots of leftovers that even with the best will in the world rarely get eaten. Perfect meal planning!
Veggie Shepards Pie
One of the recipes we will be trying out is the  Veggie Shepards Pie.    I am trying to increase the amount of meat-free meals we have each week.    We have come a long way reducing our meat meals down to four a week on average but I would like to drop another if I can. The boys love a Shepard's Pie so this meal is perfect for them and I will be increasing their vegetable intake without them realising.
With all the vegetable chopping included in the method, it will help with Charlie's knife skills. He likes nothing more than standing in the kitchen on his stool chopping along and has had his own knife now for some time. It is a normal kitchen knife that we keep a little blunter.  Especially for him. I often use it too and get told off…
I am really excited about trying out this recipe with the boys and introducing our youngest to new flavours such as sun-dried tomatoes.  As with all HelloFresh recipes each meal is available in a handy in a one-page pdf  really useful after a long day at work and school :
There are lots of different recipes to choose from on the HelloFresh website.  If you are in a  rush and looking for some inspiration then you will be pleased to know that they keep all their most popular recipes together.    The HelloFresh most popular recipes have been, tried and tested by their customers and rated as the top dishes to delight.
Have you given any thought to dinner times once the kids return to school?  I would love to hear about what you will be cooking in the comments below.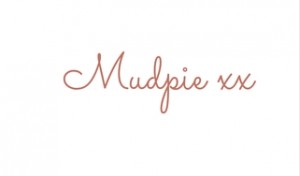 If you've liked this post please follow me on my social media channels:
Mudpie Fridays: YouTube | Twitter | Instagram | Facebook | Pinterest | LinkedIn