'You are the bows from which your children as living arrows are sent forth"
This weeks photo unsurprisingly was taken at home in the garden.   All things considering the boys have been great with isolation for most of the week. Although they are starting to get a little fed up with it. Constantly requesting to go out on their bikes or a trip to the local park. Thankfully we don't have that long left and have something planned for the weekend to make up for our two weeks quarantine.
We have spent a lot of time in the garden over the last week or so.  Getting the veggie garden ready for Autumn and  continuing with the changes we want to make.   The boys have helped especially when it comes to harvesting.  They loved digging up the potatoes, picking the remaining beets and pulling up the carrots.  They have also helped with the redesign helping to lay a path and dig a very large hole.
There was also a lot of fun going on, which is when this photo was taken. They had unclipped the swings on the climbing frame and re clipped them sideways.  So that the ropes reached along the whole of the swing, one in front of the other. They then proceeded to swing together. Thinking it was hilarious.
We have no plans for Bank Holiday Monday other than more time in the garden,  I am back at work on Tuesday for three days – working from home. Then at the weekend once our isolation is over, we are off on a little adventure before Charlie returns to school this time next week.  While Harry will have his first settle session in reception. No babies at home anymore, can't quite work out how I feel about it?!
Hope you have a lovely week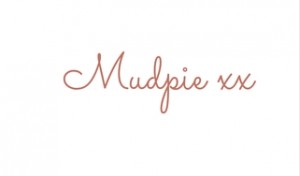 If you've liked this post please follow me on my social media channels:
Mudpie Fridays: Twitter | Instagram | Facebook | Pinterest | LinkedIn