Stay at Home Autumn Lockdown Bucket List.  We are lucky as we are currently in an area of the country which is not in lockdown. However, I can not see this  Autumn planning out like previous years and do think things will be slightly different this year. We have had a recent taste of lockdown again as we have had to quartine for two weeks after visiting France during the Summer holidays.  It has made me realise regardless of if we end up in official Lockdown or not.  That we may have to adjust our normal Autumn activities.
Also having two weeks of home it gave me lots of time to think about what the changing of the seasons brings.  And have come up with this list of  Stay at Home Autumn Lockdown Bucket List ideas.  All these ideas can be done at home, during one hour of exercise or easily on a social distanced basis. I have even pulled together a free printable© to share with my readers.
Stay at Home Autumn Lockdown Bucket List
Carve a pumpkin

Enjoy  sparklers at home
Have a small bonfire and toast marshmallows to make Smores
Get dressed up for Halloween and have a spooky buffet at  home
Design some leaf art
Go on a nature scavenger hunt
Make some toffee  apples
Do some stargazing
Make the Christmas Cake & mincemeat  in anticipation of Christmas Day
Collect horse chestnuts and have a conker fight
Go blackberry picking and make a crumble
Make the most of the vegetable and fruit harvesting  by making jams and  pickles

Plant some vegetables for Winter, onions are easy to grow even without a dedicated vegetable patch

Learn about the changing seasons  by making a poster of a tree and using tissue paper to dictate seasons
Make some Winter liquors  ready in time for Christmas with plums, oranges and sloes
Go on a woodland walk and get some photos in the leaves
Make some Halloween decorations
Watch some Halloween movies 
Create some Autumn scented play dough
What is on your bucket list for this season? I would love to hear about them in the comments below.
Autumn Lockdown Bucket List

© Mudpie Fridays. Unauthorised use and/or duplication of this material without express and written permission from this blog's author and/or owner is strictly prohibited. Excerpts and links may be used, provided that full and clear credit is given to Mudpie Fridays with appropriate and specific direction to the original content. Email: mudpiefridays@hotmail.com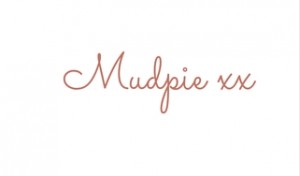 If you've liked this post please follow me on my social media channels:
Mudpie Fridays: Twitter | Instagram | Facebook | Pinterest | LinkedIn