This week has brought a return to work for me. More relaxing time at home for the boys as we finish our self-isolation. And then a  mini-adventure at the weekend before the return to school and work for all.
Monday – 31st August
Bank holiday Monday brought some more time in the garden and generally catching up with things before I head back to work. I always find the last day of the holidays difficult as my thoughts naturally turn to work and what awaits.   Managed to capture the cat being lazy while I was finishing potting on the last of my perennials for the  Autumn.
Tuesday – 1st September
First day back at work and it wasn't too bad. Only a thousand-odd email…   As Hubby is off work he kept the kids entertained and it made me realise how work maybe once the kids are back at school! Caught a bathtime picture. When sorting out Harrys room last week I found some light up bath toys. They went down really well at bathtime today, especially as the days already feel like they are going to get shorter.
Wednesday – 2nd September
Busy day still trying to catch up at work. The evening was spent catching up on a couple of blog jobs. I didn't manage to take a single photo all day.  I should have been getting my hair cut and coloured today.  I seem to be greyer than I was after lockdown but since our quarantine from visiting France doesn't finish until Friday, I have had to cancel.
Thursday – 3rd September
Glad it is only a three-day working week this week. An ideal way to ease back into things. In the evening I caught up with some girlfriends over zoom. We had planned a socially distanced coffee but again I couldn't leave the house. Zoom is okay but I am glad that we don't need to do that next time.  I took a picture of Harry when he came into our bed. Its a daily occurrence and I am wondering if he will stop when he starts school? And yes he needs to get rid of the dummy…
Friday – 4th September
The end of quarantine!! In the morning the boys and I spent making a cake for a blog job . It did not look as professional as I had hoped. But it did give me an excuse to get the mixer out. Normally I make things by hand …  Charlie particularly enjoyed decorating it.  Then late afternoon we headed to our weekend home… a canal boat! It was late by the time we left the boatyard and we ended up doing our first lock, in twilight and mooring up in the pitch-black – EEEK.
Saturday – 5th September
We woke to sunshine. Our intention was to stay on the canal for most of the day before turning around and stopping at a  pub which had been recommended. We ended up going all the way to Bath, over aqueducts (see the featured image) and past some rather eccentric houseboats.  Through tunnels and under bridges watching the beautiful yellow sandy buildings.  We needed to turn our 67ft boat around just outside Bath so that we could reach our dinner spot.  It was a lovely relaxing day (for most of it). Spending it all outside on the back of the boat tired everyone out and we all had an early night.
Sunday – 6th September
Another day on the canal! We did not manage to cover as much as quickly as we had on the first day. So only stopped for a quick cream tea at the cafe by the lock. I was a bit worried about the lock but we got lucky because there was another boat so managed to squeeze in with them.
Next week  Charlie goes back to school on Monday. Harry starts his slow induction into reception at the infant's school. And we are both back at work (from home). It is going to be as close to normal as we have been since March.  I am really not sure how I feel about it or how it is all going to work. But I am sure we will all take it as it comes.
Blog posts this week
Managed a few posts this week although I've still got lots of plans of things that I want to write.
You are invited to the Inlinkz link party!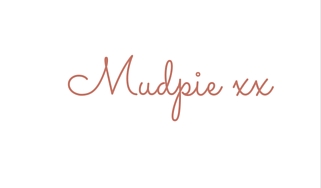 If you've liked this post please follow me on my social media channels:
Mudpie Fridays: Twitter | Instagram | Facebook | Pinterest | LinkedIn