Collaborative post  – I have been compensated for my time
Stressful, that is what planning, preparing and going on a family holiday can be, even when there isn't a global pandemic. However, due to COVID 19 planning your family's break can be even more challenging than usual. The good news is that you can make this task a little easier by following the advice below. 
Prioritise the health and wellbeing of your family 
First of all, the health and wellbeing of your family need to be prioritised. That means you need to know how at-risk each member is of getting COVID, and the impact that it could have on their wellbeing. 
After all, there are some groups of people that are more vulnerable such as those with underlying health conditions. There are also still people in the UK that are advised to isolate totally. Therefore if a family member comes under that category, then it is usually best to postpone your trip and organise a home-based staycation instead. Happily, there are plenty of fun things that you can do, even when stuck at home, especially if the weather is good. 
Of course, there will be plenty of families who in their own personal unit do not have anyone classified as a high-risk person. In that case, a holiday away from home is much more suitable. Although, carefully checking the recommended advice in your area is essential, as you could spread the virus and also break the law if your location is currently under a lockdown or enhanced restrictions.
Don't travel to pandemic hotspots 
While we are the subject of restrictions, it is also essential to educate yourself on the status of the virus in the place in which you plan to travel. After all, heading to a location that already has a high infection rate is a risk that you won't want to take with your family. Additionally, you may find that you have to quarantine strictly for two weeks once you return home, with some places even denying travellers entry when they arrive. 
Image found at Pixabay – License CC0
The good news is that you can check the travel restrictions that are currently operating in the location you wish to travel to pretty easily. Two types of resources can help you here. The first is the UK Government's own map which shows areas in local lockdown, and enhanced measures. 
There are also resources like this guide on How to fly in 2020, that can be useful. The reason being that it details each country and whether its in quarantine or open for tourism. Something that can certainly help you stay as up to date and safe with your holiday planning and preparation as possible. 
You could also google where you are going and see the latest news that comes up, for example, google COVID in Spain.
Consider the type of accommodation
Another important consideration when planning a holiday at this time of COVID 19 is the accommodation you will use. The reason for this is that some types of accommodation are much safer than others when it comes to limiting the risk of infection. 
For example, accommodation, where you and your family are the only people using it, can be one of the safest choices. This is because you do not have to mix with anyone else, and therefore can control the level of cleanliness inside of the property, by cleaning when you arrive, taking antibacterial wipes, and gel and the like. 
Fortunately, there are many different types of accommodation that fit this mould, from shepherds huts located in the middle of a paddock to canal boats, to entire properties such as houses and apartments. 
Hotels and resorts, on the other hand, may not be the ideal choice for those looking to keep their families safe from COVID 19. Simply for the reason that it's much harder to social distance in a location designed to house a large number of people at the same time. 
Picture found at Pixabay – License CC0
Of course, any hotel or resort worth their salt will have stringent COVID 19 and social distancing measures in place right now, which will negate at least some of the risk. However, it is best to consider this option before booking it for your family carefully. 
Consider your mode of transportation
It's not just the type of accommodation that you must consider when planning a family break right now. You must also carefully think about the risk associated with the mode of transport that will get you to your destination. 
For example, travelling in the family car either within the UK or via ferry or Eurotunnel scores highly on the safety ratings. The reason being that you will only need to have minimal contact without anyone that is not already in your family bubble. Also, just like rented accommodation, you can carefully clean the inside of your vehicle before you leave and limit contamination by using wipes and spray as you go. 
Public transport like trains, planes and buses, on the other hand, maybe a lot riskier. Once again, this is because it is designed to carry multiple people from different households and places, something that we need to avoid as much as possible during the pandemic. 
Image located at Pixabay – License CC0
That isn't to say that you cannot use public transport at all, especially in places that are no longer operating lockdowns. Although, taking reasonable measures such as wearing face masks and using hand sanitiser is vital for both the safety of your family and the other passengers on board. 
Do outside activities 
Lastly, as the risk of infection is higher in an enclosed space, planning as many activities out of doors is the best approach to any holiday you plan, either in the UK or overseas. To that end, be sure to investigate the best walking routes, and picnic spots locally before you leave. 
Image sourced at Pixabay – License CC0
Also investing in some outdoor play equipment for the kids such as bats and balls and a football is a smart idea that will help to keep them both amused and as safe as possible if you decide to go on holiday. Just be sure to explain to them that they can't share these items with other kids unless they are properly sanitised before and after they have been returned.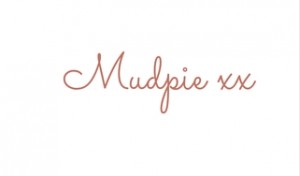 If you've liked this post please follow me on my social media channels:
Mudpie Fridays: Twitter | Instagram | Facebook | Pinterest | LinkedIn