AD –  This is a sponsored post I have been compensated for my time –  HARIBO Starmix Gravity Celebration Cake
HARIBO Starmix Gravity Celebration Cake.    Did you know that HARIBO Starmix turns  25 years old this year? The iconic sweets that are amongst the boy's favourites, were first brought together by HARIBO in the brand's first-ever mixed bag – HARIBO Starmix 25 years ago. The Egg, Heart, Ring, Bear and Cola Bottle have been named as 'Britain's Favourite Sweet'.
Our HARIBO Starmix Gravity Celebration Cake
To celebrate we have been asked to create a very special birthday cake. Since Starmix has delivered countless moments of childlike happiness for fans young and old. It seems only fitting that the cake that the boys and I choose to bake be the same.   So after much discussion, Charlie decided that we should make a rainbow cake. Reflecting all the bright colours included in Starmix.  But rather than simply just decorate it, he wanted to try and make a gravity cake.  I did wonder if this may be a  little ambitious.  However, since the most important thing was having fun and making some lasting memories I thought why not… what's the worse that could happen?
If you have not heard of a gravity cake before. It is where something appears to be suspended above the cake. Such as a cup or in this case a bag of sweets. It can make quite a showpiece and perfect for a celebration cake.
Method HARIBO Starmix Gravity Celebration Cake
First, we set about making a rainbow cake.   The simplest way to do this is to make a normal vanilla cake mix but divide it between a number of different bowls.  Before adding different coloured food colouring to each bowl.  Now as our cake mix includes egg yolk it is worth noting that the colours in the cake will reflect this, as cake mix is yellowy in colour.
We opted for five colours and used small cake pans six inches wide.  The mixtures will look bright and colourful when they go into the oven and it will be easy to tell the difference between the layers.  However, once they are baked it will be a little more difficult as the top will look like any normal cake.
Decorating our cake
We opted to make buttercream icing to decorate our HARIBO Starmix Gravity Celebration Cake.  Since we were looking to cover five layers and also sandwich them together with icing we made a lot!  This is always Charlie's favourite bit so I let him set about making the icing. Of course, I had forgotten to remind him to cover the mixer….
The kitchen was suddenly a cloud of icing sugar! Which of course the boys found hilarious. Their laughter infectious I had to agree.
We used the mountains of icing to sandwich the five layers together and to cover the cake. Before placing a straw into the top of the cake at an angle.  As Charlies started to add the HARIBO Starmix sweets while I covered the straw in the same icing and then started to build up the sweets.  If your icing is a little runny then add some more icing sugar as it will need to be thick to cover the straw.  Once you are happy with the number of sweets the only thing left to do is to add the HARIBO packet, securing it with sellotape.
Considering we have never made a gravity cake before I think it turned out very well! A wonderfully sweet treat to celebrate HARIBO  Starmix 25th Birthday.  Have you made a birthday cake recently? I would love to hear about your baking experiences and favourite cake masterpieces in the comments below.  #HappyBirthdayStarmix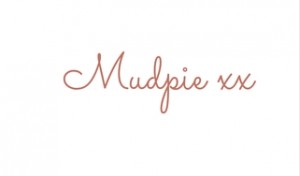 If you've liked this post please follow me on my social media channels:
Mudpie Fridays: YouTube | Twitter | Instagram | Facebook | Pinterest | LinkedIn