Last week has been a bit of a blur. Getting used to getting back into the routine (still). We have intentionally taken it slowly but last week the boys also went back to their childcare before and after school. It makes it a long day for them and we have struggled a little. So much so that I took no photos until Friday! I am struggling with motivation in all areas at the moment, although I have stopped reading the papers and listening to the news which is starting to help. Who knows how long it will be until we will be in lockdown again. I am trying not to think about it.   But with all the days blurring into one, I am going to have to start writing this daily again, as I can not remember what else has gone on at the beginning of the week by the end of it!
On Tuesday clubs started again at school. Because of the virus, they only have clubs on one day a week for each year group. Charlie has a lunchtime club and then football after school. Since starting cubs the day has moved from Thursday to Tuesday so it makes it a very busy day! But he is loving it and since we don't know how long cubs is going to be able to go ahead he is definitely making the most of it.
Friday – 25th September
Today I met my mum for a coffee in the morning at a local garden centre. Before heading home to pack. After school, we travelled up the country to the Suffolk coast for the weekend. In theory, is a two hour and forty-minute drive. However, the m25 was closed so we needed to find a way around it which meant the journey took over five hours. By the time we arrived the kids were knackered and starving.  It was dark and pouring with rain while we searched for the lockbox!
Saturday – 26th September
Today we spent the day exploring the local town of Aldeburgh. The weather was not the best but we had wet weather gear and it seemed silly not to make the most of our visit.  It is such a pretty town with its multi-coloured buildings and old-world feel.  I do not think we really did it justice, but the wind was bitterly cold.  We headed back to our house at lunchtime before going back out to the little yacht lake to play with some little sailing boats. The boys enjoyed it and the fact the house was so central meant we could get out of  our wet clothes quickly!
Sunday – 27th September
We woke to rain again. But not to be deterred packed up the cars and headed to Southwold. I wanted to see all the lovely beach huts. Only when we got there it was still raining despite the forecast for better weather. We contemplated staying and walking down the pier but then it was a long way home in wet clothes. So instead we drove home and put Harry Potter on. Perhaps not the end to our break we were expecting but Charlie was happy!
Blog posts this week
No blog posts this week other than my Living Arrows post.  I still have tons to wrote about so more posts to come next week hopefully.
You are invited to the Inlinkz link party!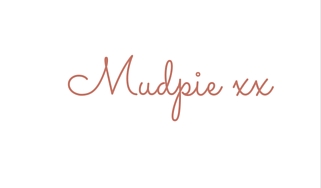 If you've liked this post please follow me on my social media channels:
Mudpie Fridays: Twitter | Instagram | Facebook | Pinterest | LinkedIn