'You are the bows from which your children as living arrows are sent forth"
When  I wrote last weeks living arrows post it seemed that we may not get away for our planned mini-break.  With National Lockdown seemingly likely.  But thankfully we did and we had a very nice socially distanced weekend on the Suffolk coast.  Although the weather did not play ball. I was hoping to share some photos of the boys with brightly coloured beach huts. But alas that wasn't meant to be this time. However, we really enjoyed the area and hope to visit again soon and see the beach huts.
This week's photos were taken while we were away.  The first is of the boys on a giant scallop shell. Which is an art installation on the beach. Of course, they could not resist an opportunity to climb all over it.   Before we took some little sailboats and played with them in the yacht lake.
The boats were a huge hit with both of them. But Harry was particularly taken by his racing it around the outside of the small lake. Getting drenched in the process. Charlie, on the other hand, was happy to let his boat be blown by the wind across from one side to the next. Of course, there was plenty of wind and rain to help it along…..
They had a lovely time playing with the boats and it was nice to watch some old fashion fun going on. We didn't stay that long as  it was so cold and wet.  I can imagine it is very busy in the Summer months.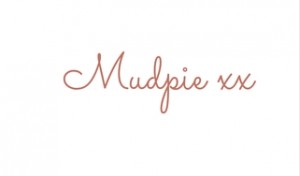 If you've liked this post please follow me on my social media channels:
Mudpie Fridays: Twitter | Instagram | Facebook | Pinterest | LinkedIn