AD Presstrip  – we were invited to stay  with Air Manage Suffolk in Aldeburgh in return for this blog post – A Beachfront House in Aldeburgh
A Beachfront House in Aldeburgh –  At the weekend we were invited by Air Manage Suffolk,  to spend a couple of nights as a family in Suffolk. Having never visited the county before we opted to stay on the coast in Aldeburgh.   We love being by the sea and I was attracted by the lovely bright coloured houses.  I have discovered since that Aldeburgh is one of those places that everyone seems to know about. Other than us, leaving me wondering how we have missed this beautiful gem.
Who are Air Manage Suffolk
Air Manage Suffolk is a bespoke independently owned letting agency.  Who specialise in houses and apartments in Suffolk. They have over sixty properties to choose from and pride themselves on being contactable  24 /7 for all guest queries. Which I can vouch for. We arrived several hours later than planned thanks to the M25 being shut.  Hubby was joining us from work so I arrived with the boys in the pitch black and the pouring rain. Less than ideal. I was struggling with the lockbox but I called their number and they directed me to the right one. Despite the fact, it was 8pm on a Friday evening. I was very impressed and it made all the difference to our arrival.
Tower House –  A Beachfront House in Aldeburgh
Positioned right on the seafront  Tower House is a ground floor apartment which sleeps five to six people.  With direct parking outside you can not get a more convenient location in Aldeburgh. Entrance to the property is either via the small courtyard beachside or the side door which leads into an entranceway to the other apartments in the building.
Living Space
We used the courtyard entrance during our stay. The patio doors lead directly into the large family kitchen diner which has a huge pine table that will easily seat everyone. The kitchen itself is fitted and has everything you need for a self-catered stay.  Including a built-in fridge freezer, dishwasher and washing machine.  There are plenty of utensils to cook with and everything we needed during our stay.   It was a great place to congregate both in the mornings and for dinner at night. Due to the pandemic, we opted not to each out during our stay so a good kitchen dining space is even more important for us at the moment.   It really ticked the box.  The owners have also provided outdoor tables and chairs which can be used in the warmer weather if you would like to dine alfresco.
Next to the kitchen, there is a lounge which a  very comfortable corner sofa and large window seat. It is a beautifully light and airy space where you can sit and watch the world go by. I enjoyed sitting with a cuppa in the morning watching the waves.  There is also a gas log burner with widescreen TV  and a ton of DVDs to choose from.
Bedrooms
There are three bedrooms,  single, double and a king. The single also has a trundle bed so the apartment will sleep six but the trundle bed is really only suitable for a child. The boys shared this room seeing it as an adventure and really enjoyed it.
The king which has lots of space also has an ensuite shower room at the end of it. With the double being next to the family bathroom. This also has a fitted shower. Making the space more than suitable for an intergenerational stay or two couples.  Each bedroom comes with a full-sized wardrobe, tasteful artwork and plenty of cushions.  The space is very well used and we would have had more than enough room to store all of our belongings if we had been staying for two weeks.   I don't normally give an opinion on the beds and how comfortable they are when sharing a review since we have a super comfortable mattress at home and quite frankly they very rarely measure up.  However   our Kingszine bed was probably the second most comfortable I have stayed in other than our own!
Super clean, super white linen and fluffy towels are also provided as part of your stay.  I tend to judge a  place by the quality of their towels and on how good the shower is. I am pleased to say that Tower House passed both with flying colours. The shower was lovely and hot and had excellent water pressure.  The central heating is controlled by a smart meter in the hallway. Full instructions were left along with how to override the hot water if needed.   Especially important this time of year and making it suitable for a year-round getaway.
The Location of Tower House
I do not think you could get better location wise. Set right on the seafront, the only thing which separates you from the beach is a quiet road. Where there is ample parking. I did wonder when we arrived if there would be space outside the house, but there was plenty. And it is free.
The high street runs two roads back behind the house, so you are easily on hand for the restaurants and pubs.  There is also a Co-op in the high street which is a five-minute walk and a fish and chip shop a couple of minutes away. If you love the brightly coloured houses often featured on marketing material for Aldeburgh then they are literally a couple of houses next door.  The Scallop shell is a fifteen-minute walk up the beach, Moot Hall and the fish shacks around seven.  It really is the perfect location.
If you are looking to explore more the coastline then Aldeburgh is eighteen miles down the coast from Southwold. Which is around a forty-minute drive.  We noticed there are also several National Trust properties close by.  Having never visited Suffolk before it has really made us want to go back again and explore the area further.  I am not sure how we have never come to visit Suffolk before, but we are hoping to return in October half term!
Have you visited Aldeburgh before? Have you any Suffolk town recommendations? I would love to hear about them in the comments below.
To book your own stay at Tower House in Aldeburgh visit the Air Manage Suffolk Website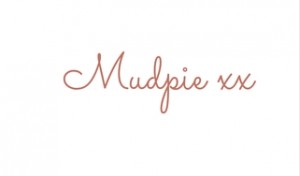 If you've liked this post please follow me on my social media channels:
Mudpie Fridays: Twitter | Instagram | Facebook | Pinterest | LinkedIn
A Beachfront House in Aldeburgh