Collaborative post  – I have been compensated for my time – The Ultimate Guide To Booking Your Eye Test
If you're thinking of booking an eye test and you don't know where to begin then don't worry, you have definitely come to the right place. Whether you're struggling with your vision or you have been experiencing a lot of headaches, you need to be sure you're having regular eye tests throughout your life. While it may be overwhelming at first, there are lots of ways in which you can prepare for your test. From knowing when to book to having a list of questions you can ask the examiner, the more prepared you are the better. With that in mind, here is an ultimate guide to booking your eye test: 
What Is An Eye Test?
For those that don't know an eye examination is a series of tests that are performed to help assess your vision and ability to focus on and discern objects. It may also include a variety of other tests and examinations relating to the eyes. Typically, eye examinations and tests are performed by an ophthalmologist, optometrist, orthoptist or an optician. For more information about eye tests, you can visit this site here. 
When To Book An Eye Test
If you're unsure whether or not you need to book an eye test, here are a couple of reasons why you should be considering it. 
You Have Never Booked A Test Before
If you have never had an eye test before, you should be booking one as soon as you possibly can. While you may not feel as though there is something wrong with your vision, seeing an optician is the only way to be absolutely certain. Not only that, but they will also be able to advise you as to whether or not you're likely to need support in the future. 
It's Been One To Two Years Since Your Last Appointment
It is advised you get your eyes tested as often as you possibly can, which means you should be booking yourself an appointment every one to two years. Although it may not seem as though much can change in such a short space of time, you may be surprised. 
You're Experiencing Headaches
If you are experiencing regular headaches and you can't determine a cause for them, it may be in relation to your eyesight. Whether you're already a glasses wearer or you've never worn them before, not having the correct prescription for your eyes can cause you to have headaches when you have to focus your eyes too hard to see clearly. 
Your Doctor Has Recommended You Go
If you have been advised by your doctor to see an optician for an eye test, you should book an appointment as soon as you possibly can. 
You're Struggling To See
If you have difficulty when it comes to seeing things wither at a distance or close by, you need to see an optician. Although there may not be an issue, it's important you go to get it checked out. 
How To Book
If you feel like you need to book an appointment, here are some tips and tricks to help you. 
Most people book their eye tests by calling their local opticians. It's quick, easy and a great way to get an appointment without having to leave your home. 
If you don't want to call up your local opticians, you can go into the store to see if they have any available appointments. Whether you're looking for an emergency appointment or for one later in the week, going into a store is one of the best ways to get an appointment. 
If you don't want to go into a store or call, there are a number of opticians that will allow you to book an appointment online. While this isn't the case with all opticians, it's becoming a popular choice for those that regularly plan their lives on their phones. 
It's important to note that during the COVID-19 pandemic, there may be different measures in place when it comes to booking an appointment. 
For a detailed guide to booking an opticians appointment, you can visit this site here. 
What To Expect During Your Eye Test
When you arrive at your appointment you will be asked to wait until your optician is available. 
Once they're free, they will take you into a private room for a consultation. Here, they will ask you questions about your eyesight and whether or not you're experiencing any issues. 
Once they have asked you a range of different questions, they will carry out a number of tests to see whether or not you need glasses. This includes using a variety of different glasses to read both small and large text on a wall. 
In some cases, you may find that you have to have your eyes examined in more detail. This may be uncomfortable but it's the best way to determine whether or not you have any issues. If you're worried about this part, there are lots of videos online that will show you exactly what you can expect and how you can prepare yourself for this. 
What Questions Should You Ask During Your Appointment
When you're at your appointment, you need to take the time to ask as many questions as you can. With appointments every one to two years, you won't often get a chance to ask professional questions. 
Some questions you may want to consider asking include: 
What should I do if I experience headaches while wearing my glasses? 

When should I be wearing my glasses?

How do I keep my glasses clean?

What should I do if I break my glasses?

How long will it take for my glasses to arrive?
What Happens Next? 
Once you have finished your appointment, you will be told whether or not you need to choose a new pair of glasses. Whether it's a new pair of glasses or your first pair, you will be asked to take a look at the frames that are available to you while you're still in the store. 
It's important to note here that you can also shop for glasses online, giving them the prescription you receive from you optician. To do this, you can shop here. 
Once you have chosen your frames, they will measure them against your face to see whether or not they need any adjustments. Following that, they will send them off to be made alongside your new lenses. 
Then, they will give you a time frame for them to be made, encouraging you to book another appointment to collect them. Once they're ready, the will test whether or not they are the right fit for your face once again, making any adjustments that need to be made. 
If you have any issues once you have received your glasses, you can go back to the opticians to let them know. 
Again, you need to find out whether or not there are any other measures in place as a result of the Coronavirus pandemic. 
FAQs
How Long Does It Take? The average eye test will take around 15 to 30 minutes, depending on how much time you have to spend waiting to move from one section to another. If you're choosing a pair of glasses afterwards, it may take a little longer. 
Do You Need To Take Anything With You?
No, not usually. If you have a pair of glasses already. Chances are you will already be wearing them and you won't have to remember to take them with you. 
How Soon Will You Get Your Results?
You will get your results right away. Eye tests are designed to give you immediate results. So if necessary, you can walk out with a new pair of glasses the very same day. 
How Long Does It Take To Get Your New Glasses?
This will depend entirely on the service you are paying for. Some opticians will allow you to collect your glasses the very same day but usually, it takes 3 to 5 business days to get them. To get your glasses at a faster rate, chances are you will have to pay a premium. 
Can You Choose To Have Contacts Instead?
If you're thinking of having contact instead of glasses, this is something you should mention when you start your eye test. 
Can You Take Someone With You?
If you want to, yes. Although new rules may be in place as a result of COVID-19. You can usually take someone into your appointment with you. Some sections, however, they won't be able to come into as you need to have specific light conditions, 
Can Children Go For An Eye Test?
Of course, you should be getting your children's eyes tested as well as your own. 
With lots of advice to help you prepare for your upcoming eye test. You can be sure you're as prepared as you can possibly be. What else do you need to bear in mind? Did we miss anything off of the list? Let us know your thoughts and ideas in the comments section below.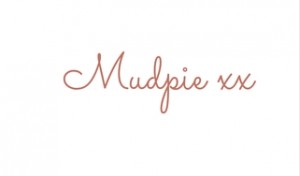 If you've liked this post please follow me on my social media channels:
Mudpie Fridays: Twitter | Instagram | Facebook | Pinterest | LinkedIn
The Ultimate Guide To Booking Your Eye Test, The Ultimate Guide To Booking Your Eye Test